Steamboat Radio News by Shannon Lukens
COVID numbers in Routt County this week are similar to last week. There were 12 new cases yesterday according to the CDPHE, for a total positive case count of 1,746 so far. Routt County Commissioners discussed the pandemic with Routt County Public Health at their meeting Wednesday. Epidemiologist Nicole Harty says Routt County might be moving in the right direction, but she is still concerned.
Another concern is Blues Break next week. Kids are out of school for a week. Some families may be traveling, which has resulted in COVID coming back to Routt County in the past. Here is Nicole Harty again.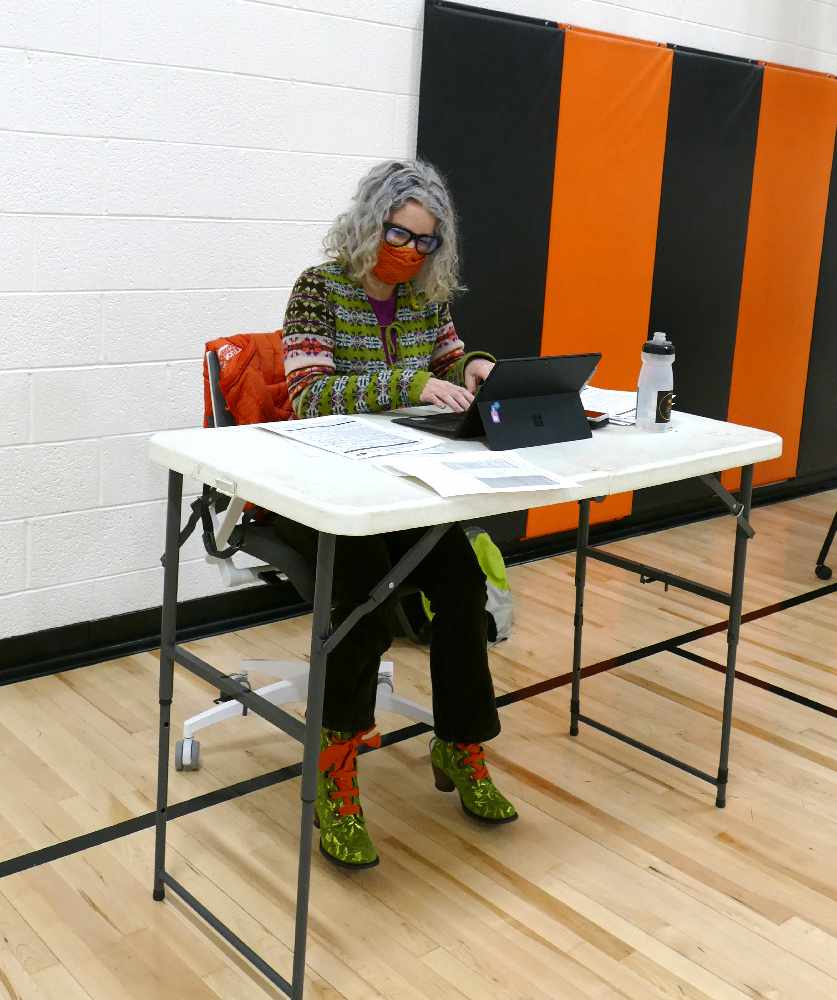 Routt County Public Health Director Roberta Smith helps with vaccinations at Hayden's Pre-K through 12th grade school.
Public Health Director Roberta Smith also says you still need to stay safe if you go out of town, even if you have had COVID or if you've been vaccinated.
Public Health Nurse Brooke Maxwell says 70 percent of Routt County residents over 70 have received their first dose of the vaccine. Many are getting their second dose today. She also wants to remind everyone not to go get vaccinated if you are in quarantine.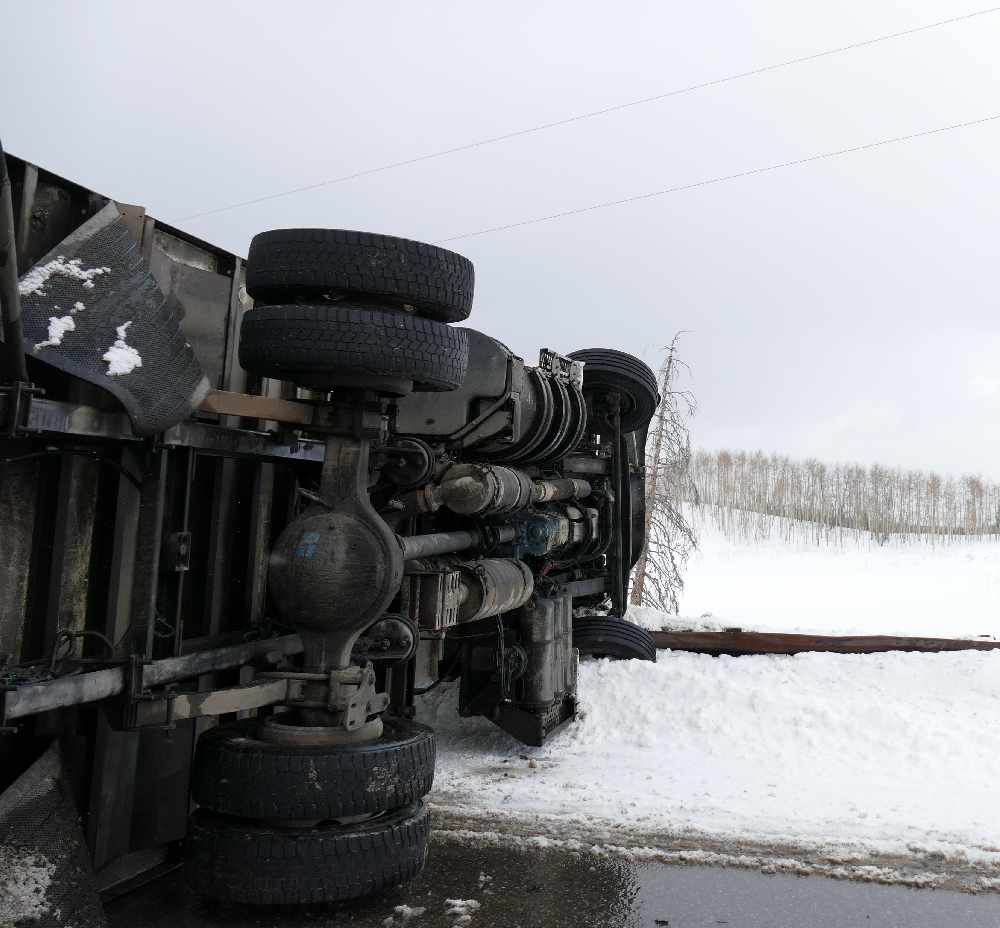 A box truck rolled on the Jackson County side of Rabbit Ears Pass Wednesday. The 26-year-old driver wasn't hurt. Colorado State Patrol responded and was able to keep Highway 40 open while the truck was righted and towed.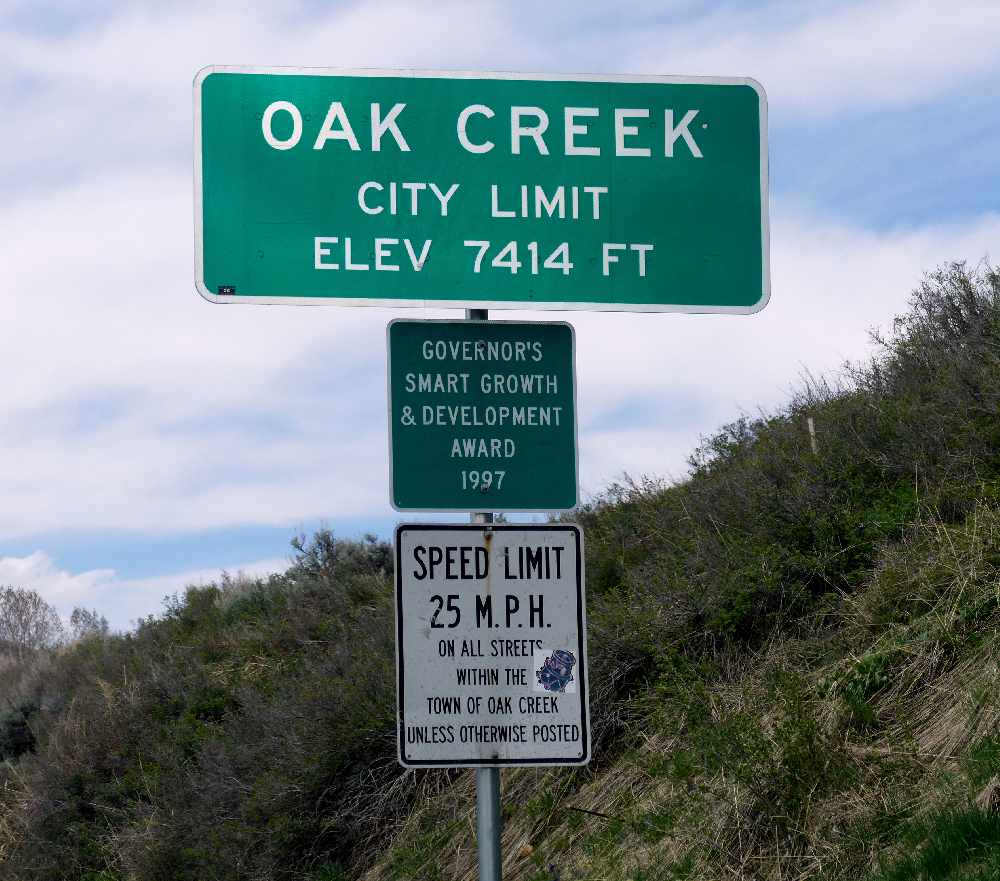 The Oak Creek Board of Trustees meets tonight. One agenda item is approval and authorization for a study on electric rates, and also water and wastewater rates. The consent agenda lists approval of Ant's Organic LLC as a retail marijuana production facility on Arthur Avenue in Oak Creek.
The Steamboat Sailors hockey team lost their game to Glenwood yesterday, 3-0.  The Sailors basketball teams play Rifle at home today. The boys start at 6:15 p.m. tonight. Listen on KTYV 105.7 Sports on FM.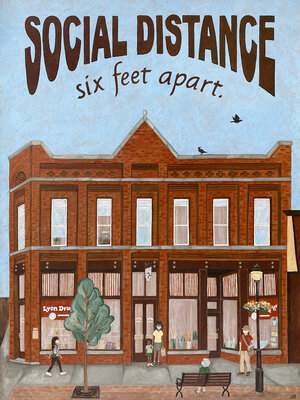 From Routt County Public Health… If you live here or you're visiting us here in Steamboat Springs, please wear your mask in all of our public places, businesses, and grocery stores. Help make COVID stop with you.