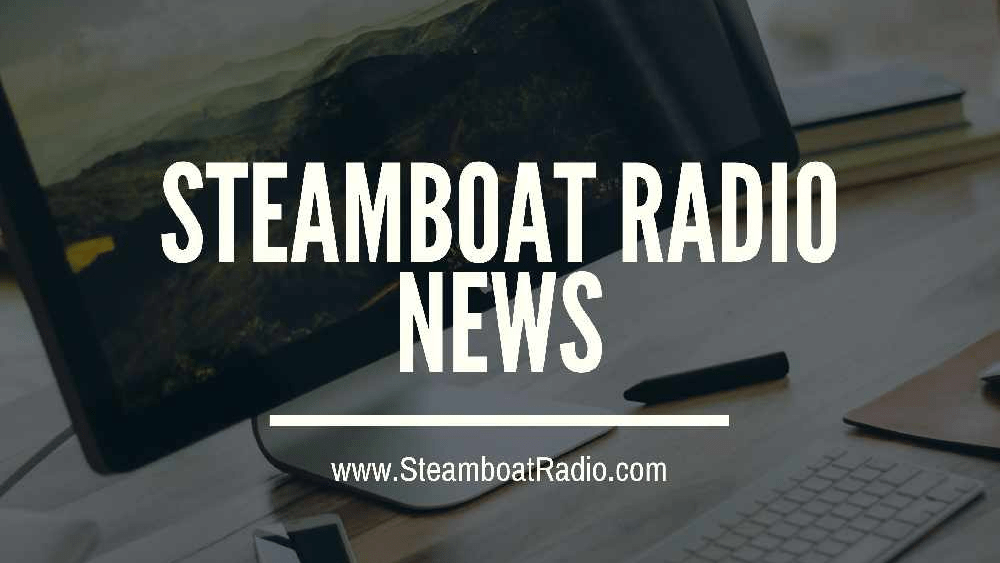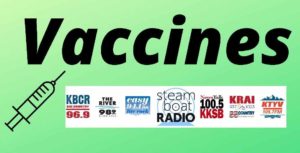 Those 60 and over can schedule the Johnson & Johnson one-dose vaccine in Routt County. The clinics Friday and Saturday are at the Steamboat Christian Center. Sunday's clinic is at the Routt County Fairgrounds in Hayden. The link to sign up is on our website and Facebook page. If you sign up for an appointment and do not qualify, your appointment can and will be cancelled without notice. VACCINATION SCHEDULING LINK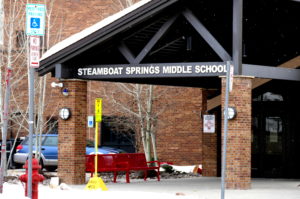 Steamboat Springs Middle School has sent 21 students and a staff member into quarantine until March 11 after being identified as being a close contact to a student with COVID. Families have been notified.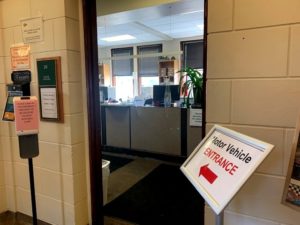 The Routt County Clerk and Recorder's office is back open. All services, including motor vehicle, are open on a walk-in basis, from 8 a.m. to 4:30 p.m. Monday through Friday. The Clerk's office wants to remind residents that, since they're open now, law enforcement could start ticketing again for expired plates and temporary registrations. Appointments for a Marriage License still need to be scheduled.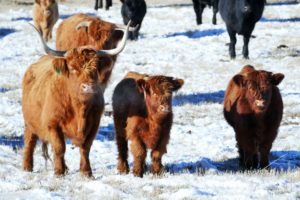 "MeatOut" Day, as declared by Colorado Governor Jared Polis, is March 20. Moffat County Commissioners have declared it "Meat In" Day to support local livestock producers. Lane Iacovetto married into a 4th generation Routt County ranching family. She says the livestock industry is incredibly important to Routt County.
Sharon Stone of Sharon's Restaurant in west Steamboat also supports the local livestock industry. She ordered close to 400 glasses and mugs with a picture of a cow and a picture of a pig on the side, and the March 20th date.
She's selling them for $10 each.
In the COVID-19 case count, there were seven new cases in one day on Wednesday, for a total of 1,903 since the pandemic began. That's 50 cases in the past week for Routt County.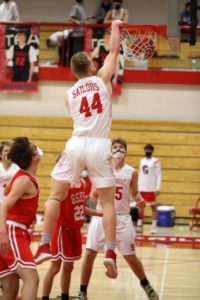 The Steamboat Sailors Boys Basketball Team is 12-0 right now, undefeated, thanks to big wins over Eagle Valley and Coal Ridge this week. Here's Head Coach Michael VanDahl.
The Sailors have a home game at 6:30 tonight against Battle Mountain. No spectators are allowed but you can listen to the game on KTYV 105.7 Sports on FM and the link to watch is on our website. Seeding for the state playoffs comes out this weekend.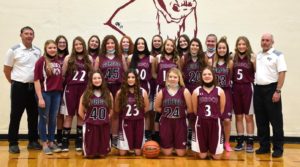 In Oak Creek, it's the Soroco Girls Basketball team. They've been crushing their opponents. Monday night, they doubled the score on Vail Christian, winning 80-41. Here's junior Eden Mayer.
Soroco is undefeated in the Western Slope League, which was so big that it was divided into North and South. To win the league, Soroco has to beat Cedar Edge at home at 1 p.m. this Saturday, and then they'll advance to the state playoffs.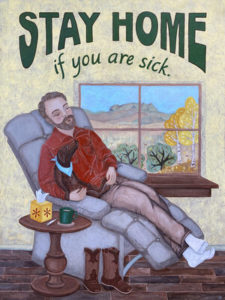 From Routt County Public Health… If you live here or you're visiting us here in Steamboat Springs, please wear your mask in all of our public places, businesses, and grocery stores. Help make COVID stop with you.