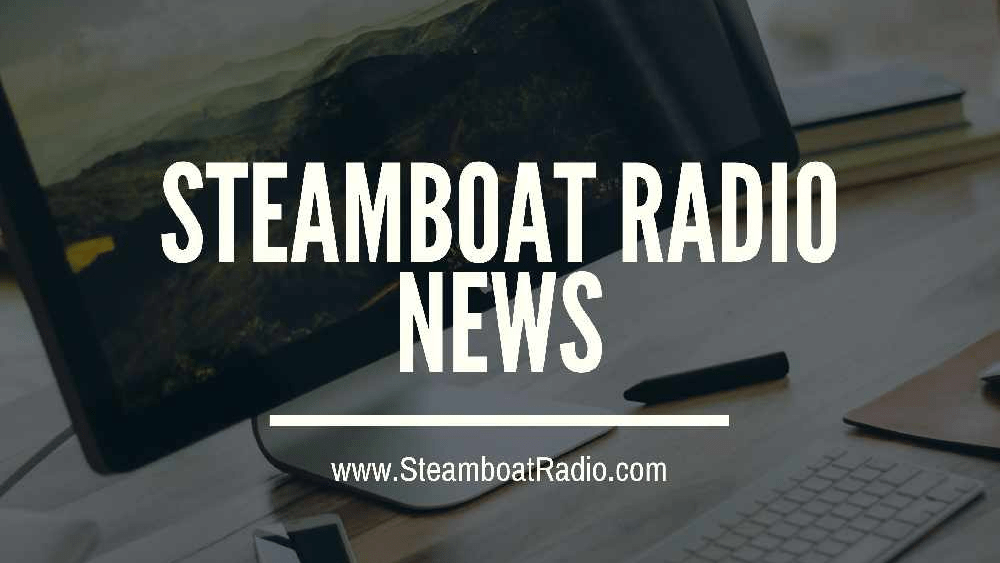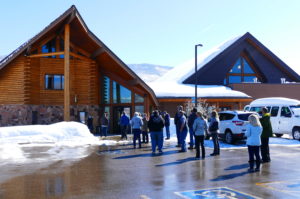 Routt County Public Health vaccinated at least 900 people Friday through Sunday.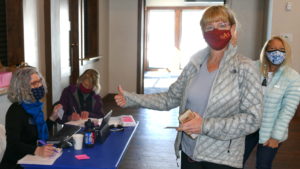 That's Karen Speer who was vaccinated at the Steamboat Christian Center Friday.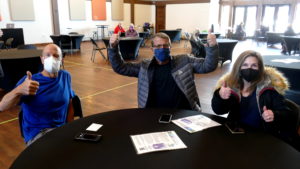 Walt Oleski was also there.
The vaccinations done in Routt County this past weekend were the Johnson & Johnson vaccine, which is one dose. Also on Friday, teachers in Routt County were given their second dose of the COVID-19 vaccine from Pfizer. Schedule a vaccination
The Ikon Pass for the upcoming season goes on sale this Thursday, March 11. The Ikon Pass offers access to 44 global mountain destinations including Steamboat. Those renewing their Ikon Pass can get a discount if purchased before May 5.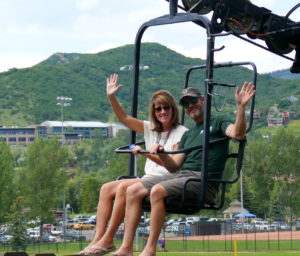 The double chairs from the Barrows chairlift at Howelsen Hill are being sold. There are 49 of them. Bidding opens today and closes March 17. Minimum bids start at $150. Proceeds benefit the Howelsen Hill Ski Area Endowment Fund at the Yampa Valley Community Foundation. Any amount bid over the $150 is eligible as a tax-deductible donation.
Nominations are been accepted for the Philanthropist of the Year in the Yampa Valley. This award honors an individual, a business, and a youth who has exhibited charitable giving, insightful leadership and volunteerism, and who lead by example. Information is on the Yampa Valley Community Foundation website.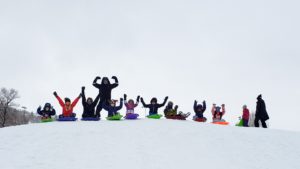 Youth programs offered by the City of Steamboat Springs start back up today. That includes Afterschool Action, School Days Off, and Asset Club. Afterschool programs for Soda Creek and Strawberry Park are based at the Community Center. Transportation is provided.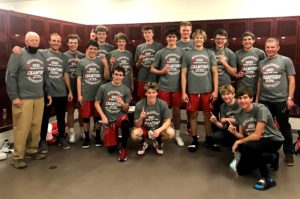 The Steamboat Sailors boys varsity basketball team won their last regular season game against Palisade on Saturday. The score was 71-30. The Sailors are undefeated 14-0, and ranked #1 in the 4A Western Slope League heading into the state playoffs. Only two teams in the CHSAA 4A rankings are undefeated at 14-0. That's Steamboat and Montrose. Despite a perfect record, the Sailors are tied for 8th place in the Coaches Poll for the Class 4A rankings. Seedings will be released today.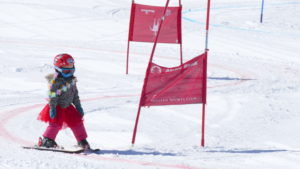 Over 300 happy young skiers and riders participated in the Soda Pop Slalom at Howelsen Hill Friday. Ramey Shepherd got to run the gates with her 4-year-old brother, Hansen.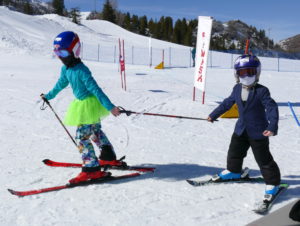 The fun race is an annual Winter Carnival event but was delayed this year due to COVID. It was organized by Steamboat Springs Winter Sports Club.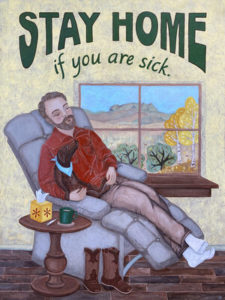 From Routt County Public Health… If you live here or you're visiting us here in Steamboat Springs, please wear your mask in all of our public places, businesses, and grocery stores. Help make COVID stop with you.