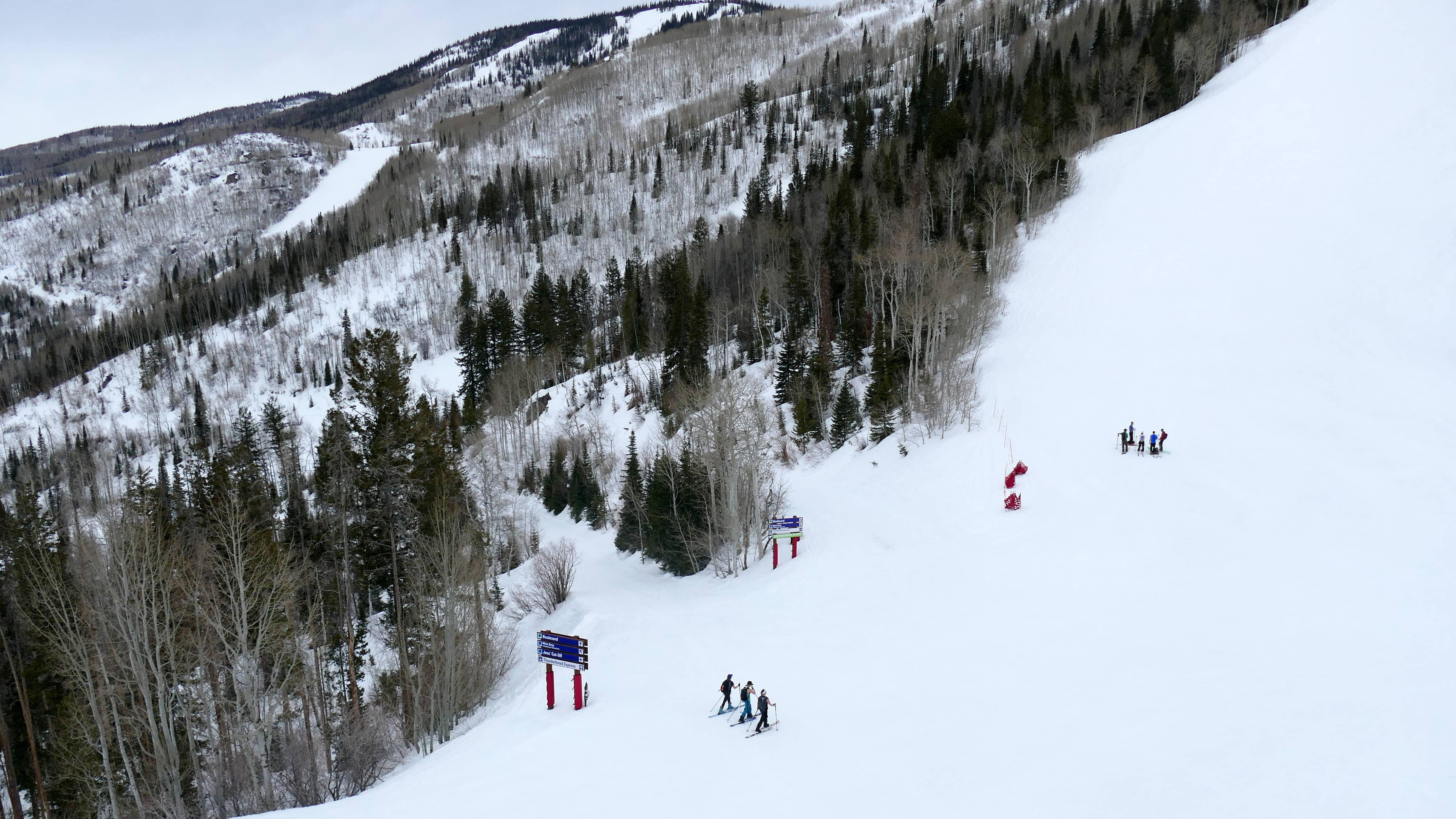 (File photo)
Some people skinning up the mountain at Steamboat Resort have had some close calls with mountain crews and equipment. People have been skiing or riding directly behind a snow cat when it is grooming. Steamboat Resort would like to remind uphill skiers to recreate on the mountain safely. Read and sign the waiver before skinning up the mountain and always wear your Uphill Access Arm Band. Follow the resort's designated routes and don't bring your dog. And be very aware and very careful of the equipment operators on the mountain.
From Steamboat Resort: Steamboat Uphill Message
With Spring comes sunnier days, evenings that are lighter and more folks heading up the mountain for exercise. It's easy to get a little bit relaxed on the guidelines of how to appropriately skin the mountain. Therefore, we want to take this time to remind our uphill community about how to recreate on the mountain appropriately so we can keep our staff and skiers/riders safe.
Please read and sign all waivers linked to understanding Steamboat's specific uphill policy
Purchase and wear your 2020/21 Uphill Access Arm Band
Follow designated routes as outlined in the resort's policy
Leave dogs at home
Respect all mountain crews and equipment working on the mountain and keep your distance
Recently we have had incidents where uphill users have had close calls with Winch Cables, skiing/riding directly behind a cat when it's grooming or next to operating snowcats, and users not respecting the visual contact necessary between uphillers and equipment operators to understand the skier/rider's path. We ask each of you to take individual responsibility, and encourage your fellow uphill users, to remind yourself of our Uphill Policy and follow the procedures and best skinning practices every time you use the mountain.
We appreciate your continued support of the uphill program at Steamboat. Together we have created a fun and thoughtful skinning program and we look forward to continuing to work together to provide access to the mountain for all.