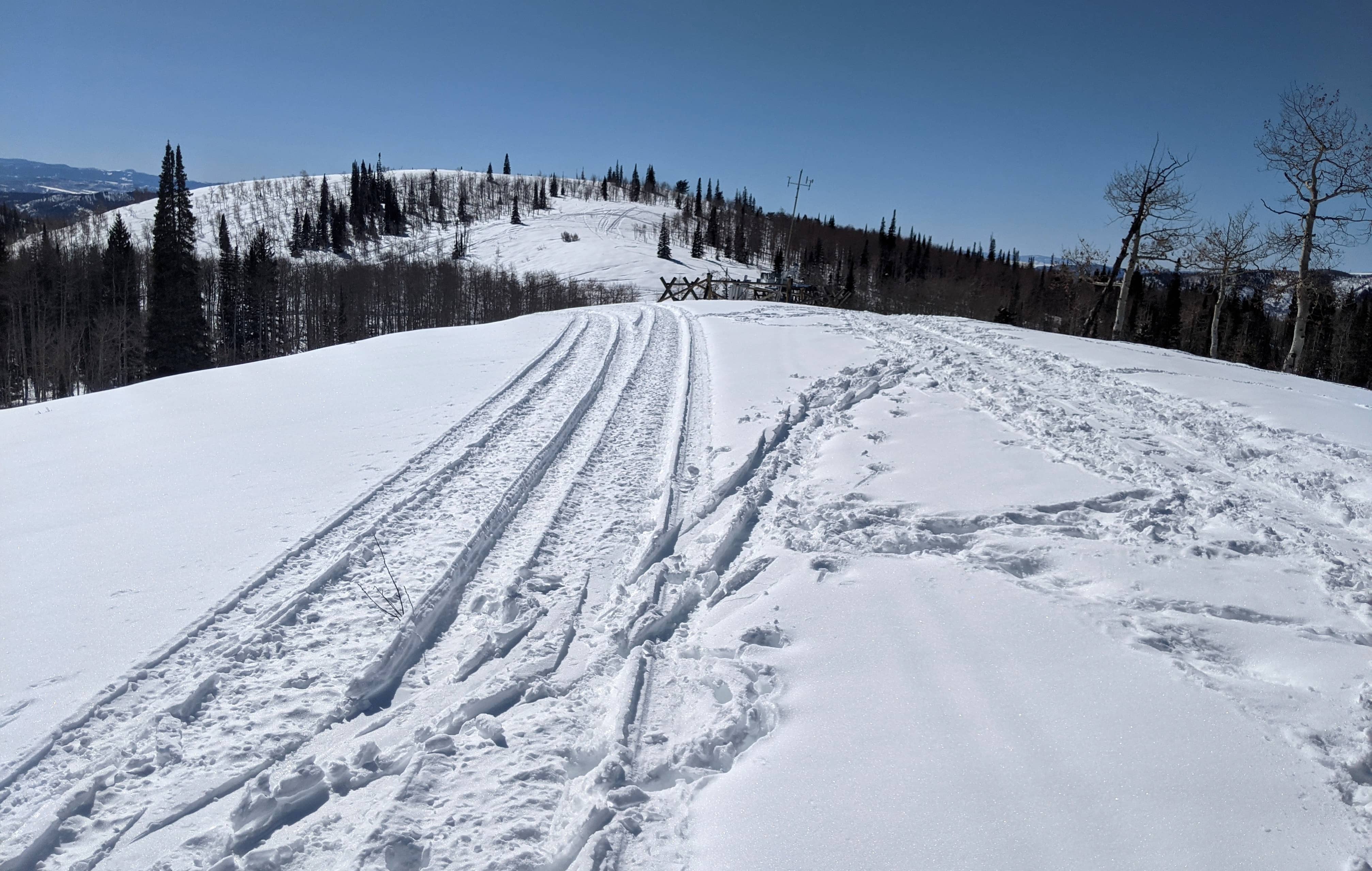 Illegal snowmobile tracks near Dry Lake on March 3. Photo courtesy Marilyn McCaulley.
Multiple snowmobilers have been cited for recreation violations this winter. Law enforcement with Routt National Forest Service has encountered many snowmobilers operating in the wilderness, also off-trail in the Buffalo Pass permit area, and in the non-motorized areas on Rabbit Ears Pass. They ask that forest visitors "Know before you go" when recreating, especially since motorized vehicles aren't allowed to operate in many wilderness areas.
From the U.S. Forest Service –
The 1964 Wilderness Act was passed by Congress to assure that an increasing population, accompanied by expanding settlement and growing mechanization, does not occupy and modify, all areas within the United States and its possessions. As such, motorized vehicles are permanently prohibited from operating in wilderness areas. Some of the wilderness area is marked, but it is ultimately up to individuals to know where they are in reference to restricted or prohibited areas. In addition to the wilderness restrictions, additional regulations are in place in the area.
The west side of Buffalo Pass has a Winter Backcountry Permit Area, in which a permit is required for all uses.
Separate areas for non-motorized and motorized use exist at Rabbit Ears Pass.
Mandatory and voluntary closures exist throughout the area, please ensure you have the most up-to-date information before heading out.
Trail maps are available at local outlets, with groomed routes and restricted areas clearly marked.
Report others who disregard boundaries and take their machines into closed areas. All snowmobilers should not be defined by the actions of a few.