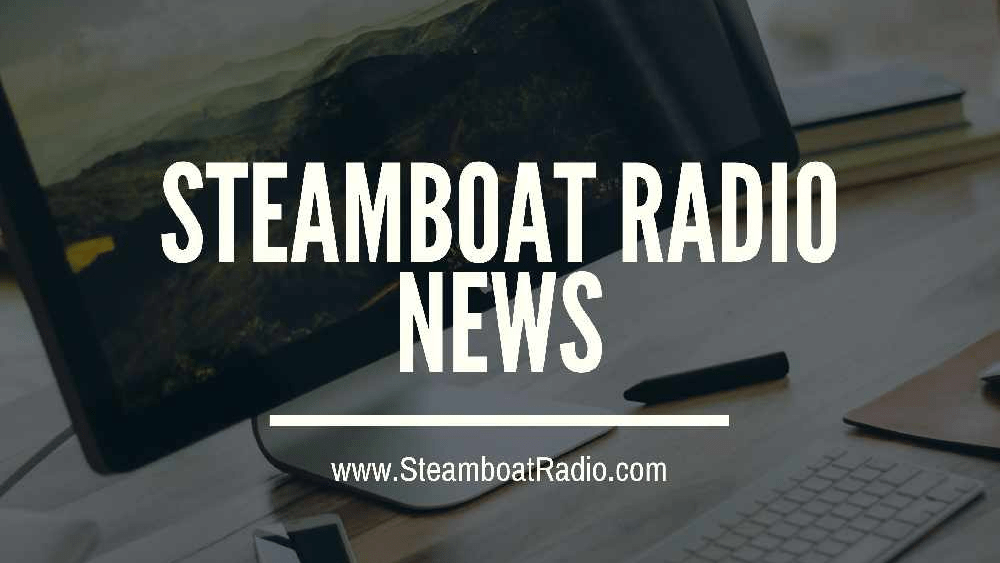 Steamboat Radio News by Shannon Lukens.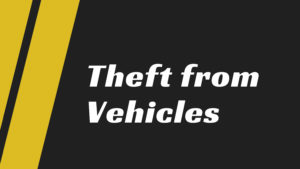 Steamboat Police responded to a string of thefts this week from the Old Fish Creek Falls area and The Pines condominiums. Items were stolen out of cars that were left unlocked and dirt bike was stolen. Here's Sergeant Rich Brown.
Thefts last week were from the Old Town neighborhood.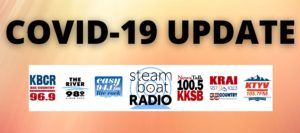 Routt County's Public Health order has been extended until the end of April, at which time it will be re-evaluated based on the state's orders. Until then, epidemiologist Nicole Harty reported good news at Wednesday's Public Health meeting.
Numbers have been stable, but Harty says two larger outbreaks in the past two weeks have been linked to variant strains which are more transmissible, and to people who have been traveling and picked up those variant strains of COVID and brought them back to Routt County. That in turn has caused for concern for Spring Break. Here's Public Health Director Roberta Smith.
Hayden schools are off next week and Steamboat's spring break starts April 19. Smith says if you do come back from Spring Break and you don't feel well, get tested for COVID and quarantine until those results are in.
In Wednesday's count, Routt County has had 41 cases of COVID in the past week, according to the CDPHE. That number needs to be down to 26 cases or less in a week, and maintained for seven days before Routt County can move to the Blue Level.
Nine providers are vaccinating in Routt County, at pharmacies and grocery stories, public health and UCHealth.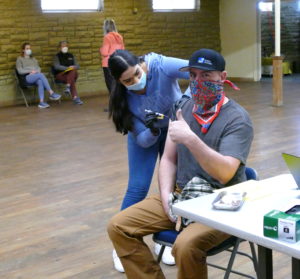 Moffat County Public Health hopes to vaccinate 800 people this Saturday at the Moffat County Fairgrounds. Interpreters will be available. Anyone from ANY county can sign up if you are over 50, or 18 and over with one medical condition, or restaurant workers and other requirements set by the state. Link to register.  For those who do not have access to a computer, call 970-629-4002 to set up an appointment.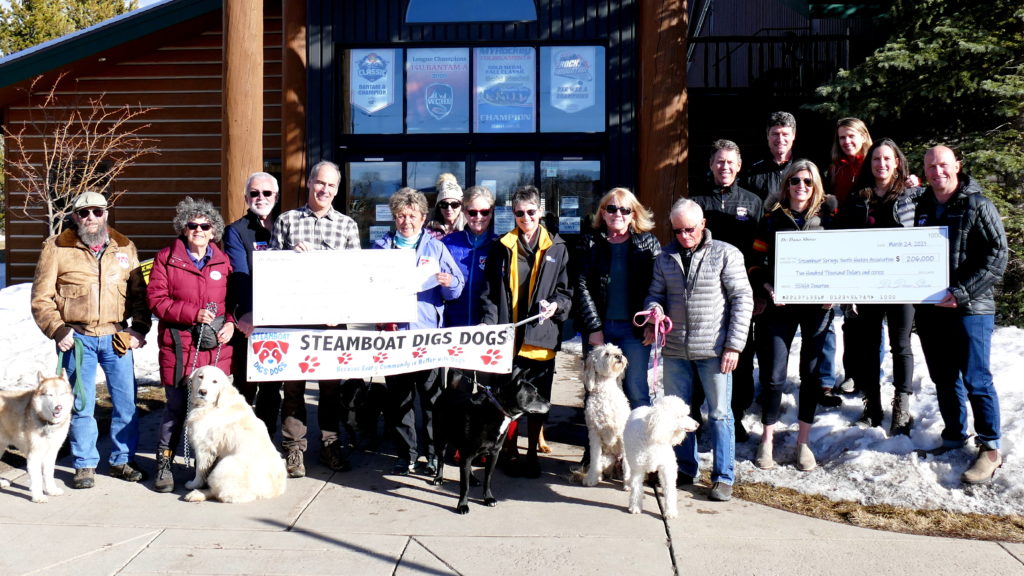 Two groups in Steamboat each received checks for $207,000. It's the proceeds from a Routt County property sale, and the owner wanted to donate the profits. The agents on the sale got to decide which non-profits. Kathy Connell chose Steamboat Digs Dogs.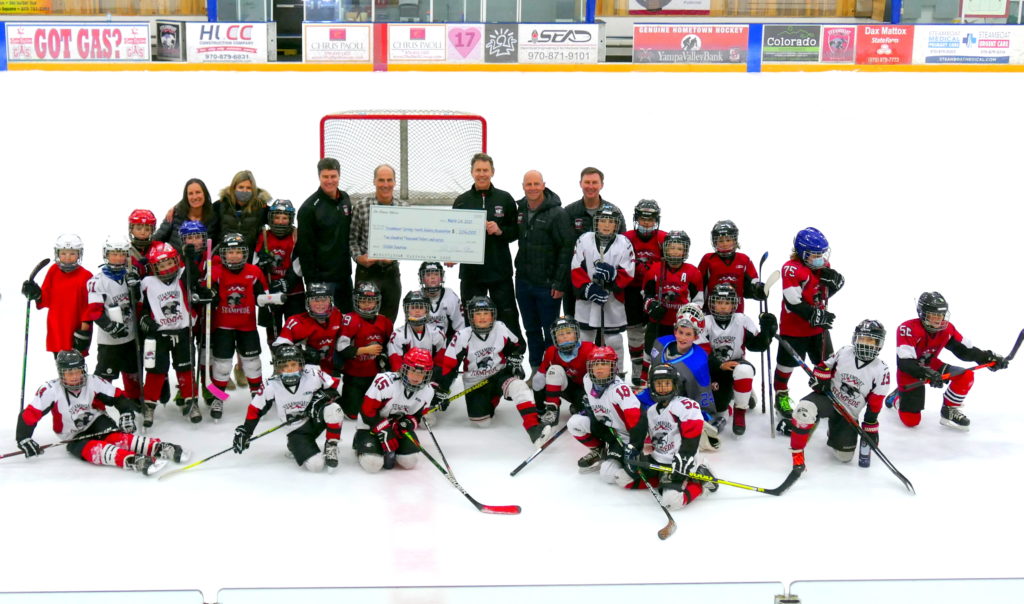 Cam Boyd chose the Steamboat Stampede Youth Hockey Association, of which he has been involved since 1986.
Kerry Shea is president of the board for youth hockey.
The endowments will be set up through Yampa Valley Community Foundation.
The Steamboat Institute has announced its keynote speaker for the 13th Annual Freedom Conference in late August. It will be former Secretary of State Mike Pompeo. The conference for the Steamboat Institute will be in Beaver Creek.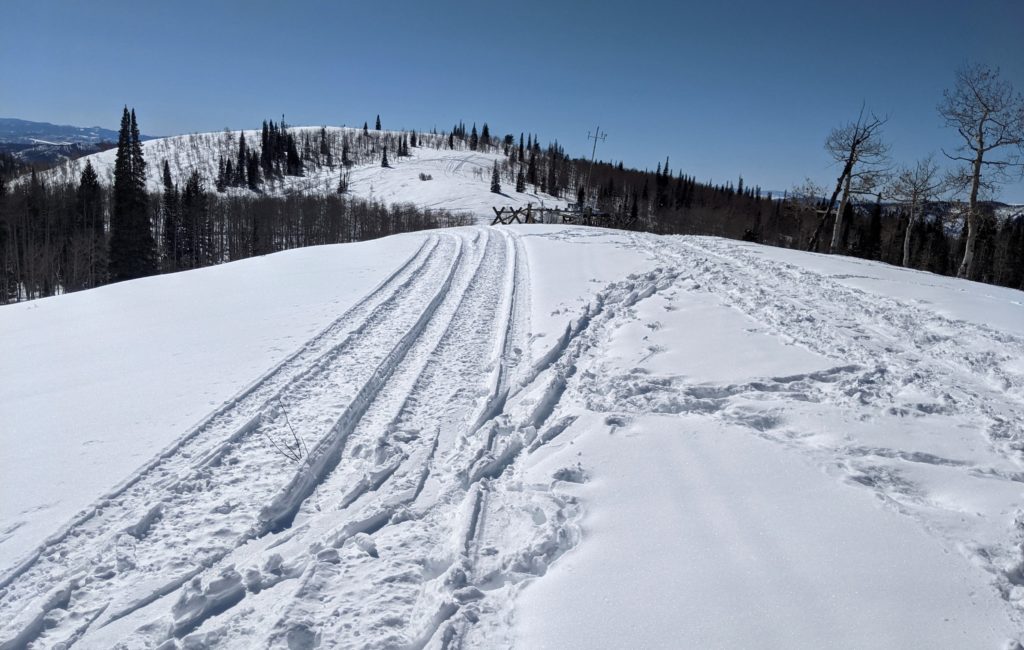 Snowmobilers have been cited for recreation violations this winter. It's been in wilderness areas, non-motorized areas on Buff Pass and at Rabbit Ears.  Law enforcement with Routt National Forest Service asks that forest visitors "Know before you go" when recreating, especially since motorized vehicles aren't allowed to operate in many wilderness areas.
The Board of Trustees for the Town of Oak Creek meets tonight. The Grandview Heights Annexation and Subdivision is on the agenda. The meeting starts at 6 p.m. You can watch via Zoom.   Join Zoom Meeting at https://us02web.zoom.us/j/81449378638; Meeting ID: 814 4937 8638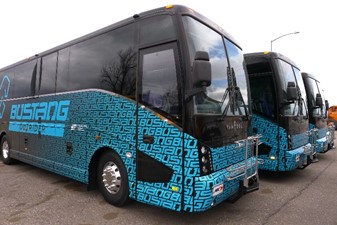 The Bustang Outrider buses are now running their route between Craig and Denver, with stops in Hayden, Steamboat, Kremmling, are more on into Union Station. Greyhound buses were being used until now. The buses have bike racks, free WiFi, and restrooms. From Steamboat to Union Station, it's $27. Information: www.ridebustang.com.
Also late this afternoon, Steamboat Ski Patrol will be doing some lift evacuation training on the Christie Peak Express chairlift.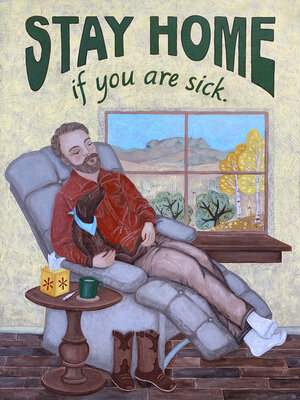 From Routt County Public Health… If you live here or you're visiting us here in Steamboat Springs, please wear your mask in all of our public places, businesses, and grocery stores. Help make COVID stop with you.