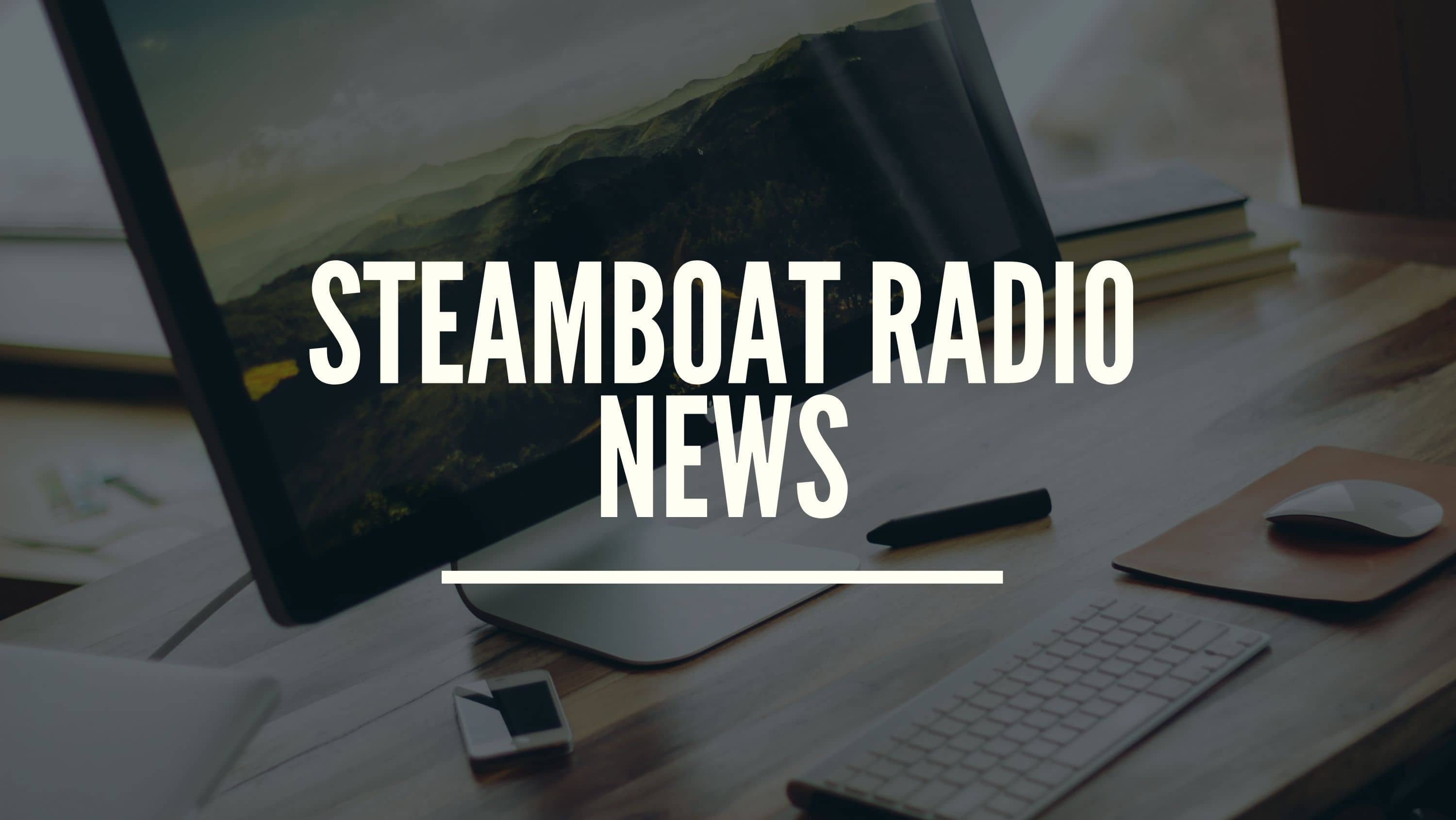 Steamboat Radio News by Shannon Lukens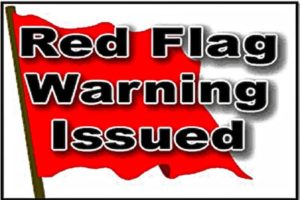 A Red Flag Warning is in effect above 8,000 feet in Routt County until midnight Thursday night. The National Weather Service says to expect gusty winds of up to 55 mph, low relative humidity and dry fuels. Conditions will be favorable for easy ignition and rapid spread fires. A Red Flag Warning is in effect for the western 2/3rds of Moffat County until Sunday.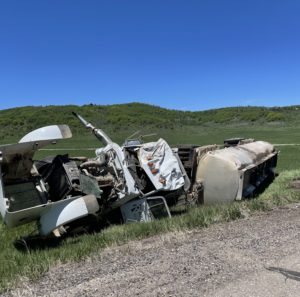 A Routt County Road and Bridge semi truck has rolled at Routt County Roads 35 and 41 at Big Valley Drive. Colorado State Patrol says 35-year-old Ross Younglund of Yampa was taken to the hospital by a co-worker. Younglund had minor injuries, and he did receive a ticket from CSP.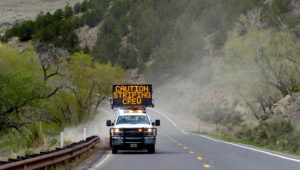 Chip and Seal work starts Monday on a section of Highway 40. Colorado Department of Transportation says it will improve safety and the smoothness of Highway 40 near Steamboat, from the eastern end of Rabbit Ears Pass to the city. Work will be done from 7 a.m. to 7 p.m. during the week, but ending at noon on Fridays, through late July.
Routt County Road 18 from Stagecoach Reservoir dam to Pleasant Valley is open again. It was closed from the seasonal thaw in the spring.
In COVID news, Moffat County has had another COVID-related death. A resident died in the Emergency Department at Memorial Regional Health. The hospital in Craig had four patients in the COVID unit as of yesterday.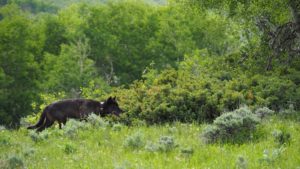 Wolf pups in a den in neighboring Jackson County have been confirmed by Colorado Parks and Wildlife this week. The sightings included two collared wolves, named John and Jane, with their three pups. But there may be more. CPW Staff is working with landowners in the area to implement practices to minimize the potential for conflict. As a state endangered species, killing a gray wolf in Colorado results in a fine of $100,000, jail time, and a loss of hunting privileges. Harassment of wildlife is also illegal in the state.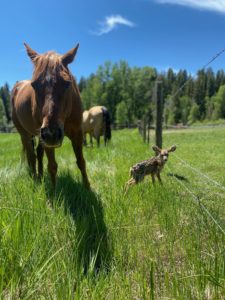 Steamboat's Kally May had a surprise with her horses Wednesday morning, on the ranch where she works just outside of Steamboat.
Kally called Colorado Parks and Wildlife in Steamboat.
Meanwhile, the horses are being protective. Kally is doing the right thing by leaving the baby wildlife alone, and waiting for mom to come back, according to Colorado Parks and Wildlife.