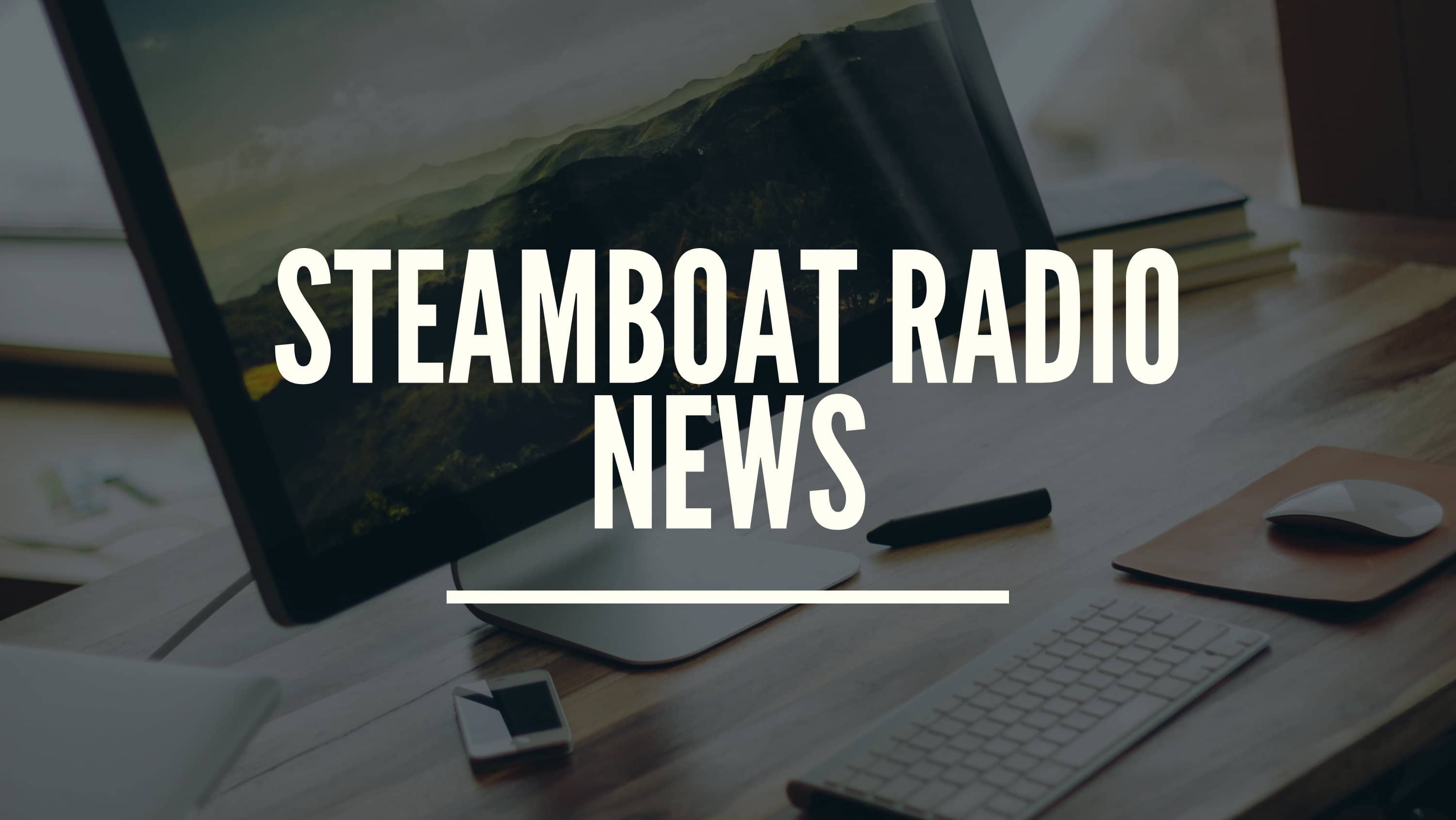 Steamboat Radio News by Shannon Lukens.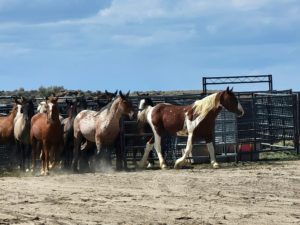 The final tally of wild horses that will stay up in Sand Wash Basin will end up at about 268. There is a plus/minus margin of 10% but that's what the BLM is saying after the recent gathering operations. And that's about 100 more than they had planned leaving up there. A total of 667 were gathered; 49 of those were released back with the others. The rest were taken down to Canon City to be checked and put up for adoption. The gathering operation up in north Moffat County will wrap up this week. Link to BLM's numbers on the gather at Sand Wash Basin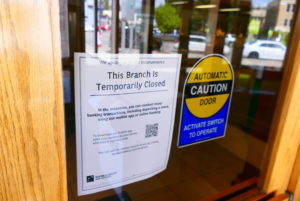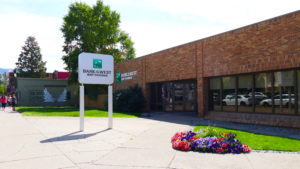 Bank of the West in Steamboat Springs is closed. A sign on the door says it is temporary. A bank spokesperson says it will re-open Sept. 17 which is Friday. The reason is pandemic related and "for the safety and well-being of our customers and team members." The Bank of the West Branch in Craig is closing permanently on Dec. 3. Click here for more on the story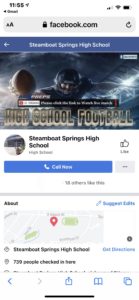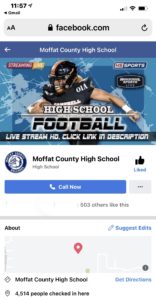 A scam is targeting high schools and their sports teams. It has happened in both Steamboat Springs and Moffat County. The scammers say they are broadcasting sporting competitions, like the local football games. They have a fancy graphic that shows the two teams playing, and what time the game starts. If you fall for it, when you click on the graphic, they'll ask for your credit card information to watch the game. Don't do it because it is a hoax. These organizations have gone so far as to set up fake Facebook profiles for the high schools so people think this is where to find the link to watch the game.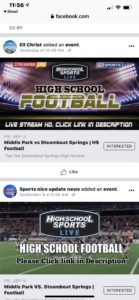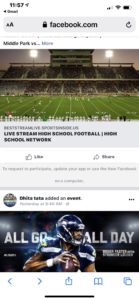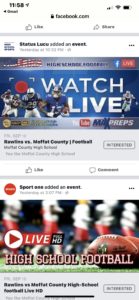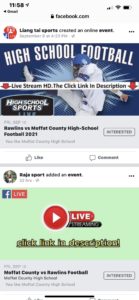 Check the profile of the person posting because it is usually fake, and don't give them your credit card. The Steamboat Springs School District posted the scam alert on the district's Facebook page as well, after we told them it was happening. Steamboat Radio is who covers Sailor Sports. Links to the real pages and the fake pages are at SteamboatRadio.com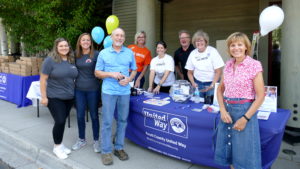 The Routt County community helped raise $57,467 dollars for 50K Day for United Way. Here's Routt County United Way Executive Director Kate Nowak.
Yampa Valley Bank matched the first $10,000 raised. All of the money raised with Routt County United Way on Friday goes to about 40 programs that will help children and families in Routt County.
Learn about electric vehicles tonight, like how they work, the models, operating costs and charging. EV101 is from 6-7 p.m. Monday, Sept. 13 in Citizens Hall on 10th Street. It's brought to you by Yampa Valley Sustainability Council, Yampa Valley Electric, Northern Colorado Clean Cities and the City of Steamboat Springs.
EV Seminars
EV 101 – Monday, Sept. 13 – 6-7 PM | Citizens Hall

EV Models – Monday, Oct. 4 – 6-7 PM | Citizens Hall

EV Ride & Drive – Saturday, Oct. 23 – 10 AM – 4 PM | Howelsen Rodeo Grounds

EV

Charging 101 – Monday, Nov. 1 – 6-7 PM | Citizens Hall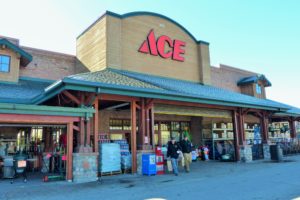 The parking lot at Steamboat Ace Hardware is getting repaved, starting today, through Sept. 29. Parking in that area will be tight and overnight parking won't be allowed.
The Steamboat Sailors football team had a big win Friday over Middle Park, 27-7. They're away at Coal Ridge Friday. Moffat County beat their neighbors to the north, the Rawlins Outlaws, 42-7. The Soroco Rams football team crushed South Park, 66-6.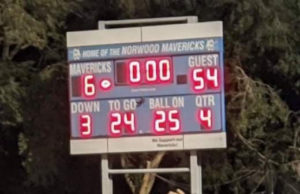 Hayden also had a huge win over Norwood, 54-6, and the Hayden Volleyball teams beat Vail Mountain.