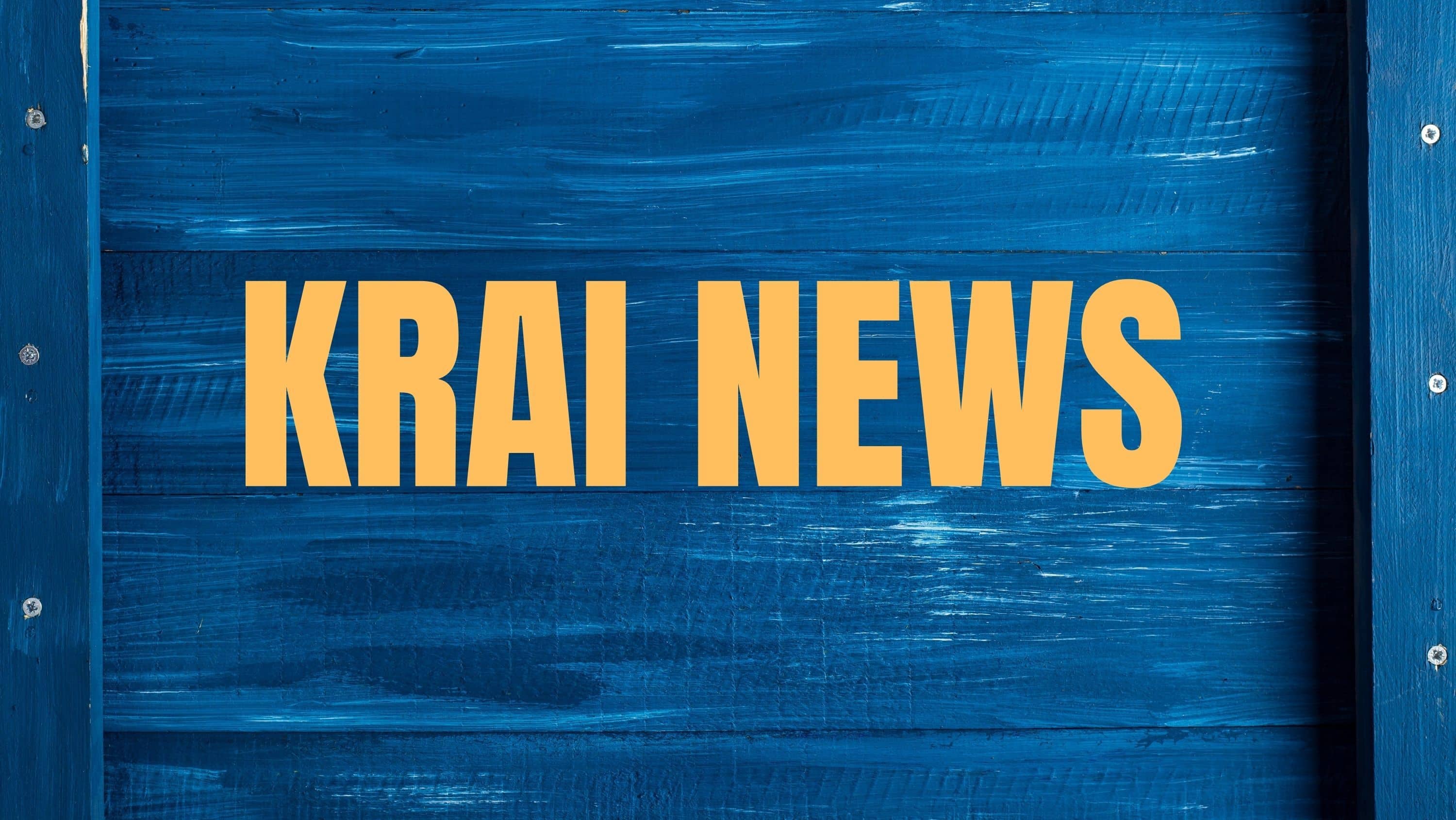 KRAI News by Shannon Lukens.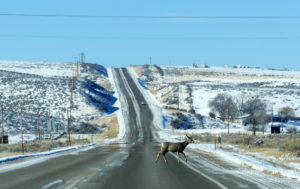 Collisions with wildlife are up 5.5% around the state, according to Colorado State Patrol. The worst time for this to happen is between 8 p.m. and six a.m. in the morning. Here's Sgt. Scott Elliott.
CSP says drive the speed limit and always use your high beams when you are in rural areas or neighborhoods next to open spaces. What you shouldn't do is swerve outside your lane or slam on your brakes with a car behind you. Instead, honk your horn and slow down in a straight line until you can come to a complete stop.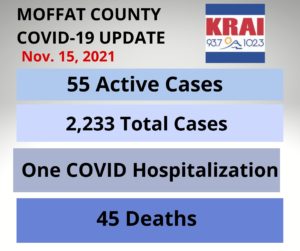 In this week's COVID-10 update, there are 55 active cases in Moffat County, for a total of 2,233 since the beginning of the pandemic. One person is in the hospital and 45 Moffat County residents have died because of COVID-19. The update is released weekly by the Moffat County Commissioners.
On the dashboard Monday, it showed 45 deaths from COVID among Moffat County residents. However, as of last Friday and then again yesterday, the Colorado Department of Public Health and Environment is reporting 46 deaths from COVID among Moffat County residents.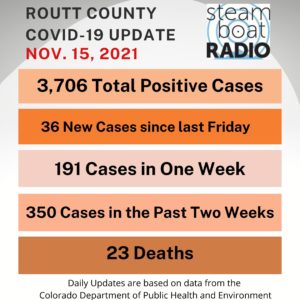 In more COVID news, according to numbers from the Colorado Department of Public Health and Environment, Routt County has had 350 positive cases of COVID in the past two weeks. That's the most ever tallied in two weeks for Routt County, according to the CDPHE's daily numbers. As of Monday, the CDPHE reported 36 new cases from last Friday. The number of Routt County residents who have died from COVID is 23.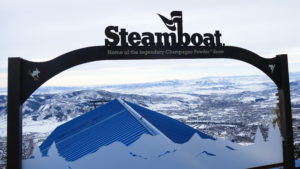 Steamboat Resort will not open this Saturday. Instead, opening day will be Nov. 27. Loryn Duke from the ski area says by this date, they usually have 200 hours of snowmaking already. Right now, they've only been able to do eight hours of snowmaking.
The ski area wants your help, though. They want to see your snow making superstitions that might help open up the mountain with snow covered slopes as soon as possible.
That's #SteamboatSnowDance.

The Division of Water Resources (DWR) will conduct a Measurement Rules Stakeholders Meeting virtually by Zoom, from 6-8 p.m. tonight. Meetings were already held in Steamboat Springs, Oak Creek, Rangely, Meeker, Walden, and Craig. The meeting tonight will get more feedback. Information on how to join the Zoom call is on our website and facebook page. More: https://dwr.colorado.gov/services/water-administration#div6-rulemakingvisit
Join Zoom Meeting
The U.S. Forest Service is going to be burning slash piles in the Keystone Gulch area this week. That's in Summit County.

Friends of the Yampa has their Big Snow Bash fundraiser Thursday night at Old Town Pub in Steamboat Springs. Tickets are almost sold out. But if you don't get a ticket, you can still check out the online auction at FriendsoftheYampa.com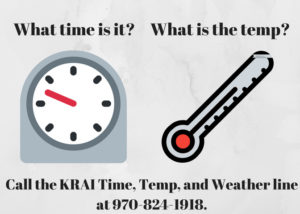 For the weather, don't forget to call the KRAI Time, Temp, and Weather Hotline at 970-824-1918.