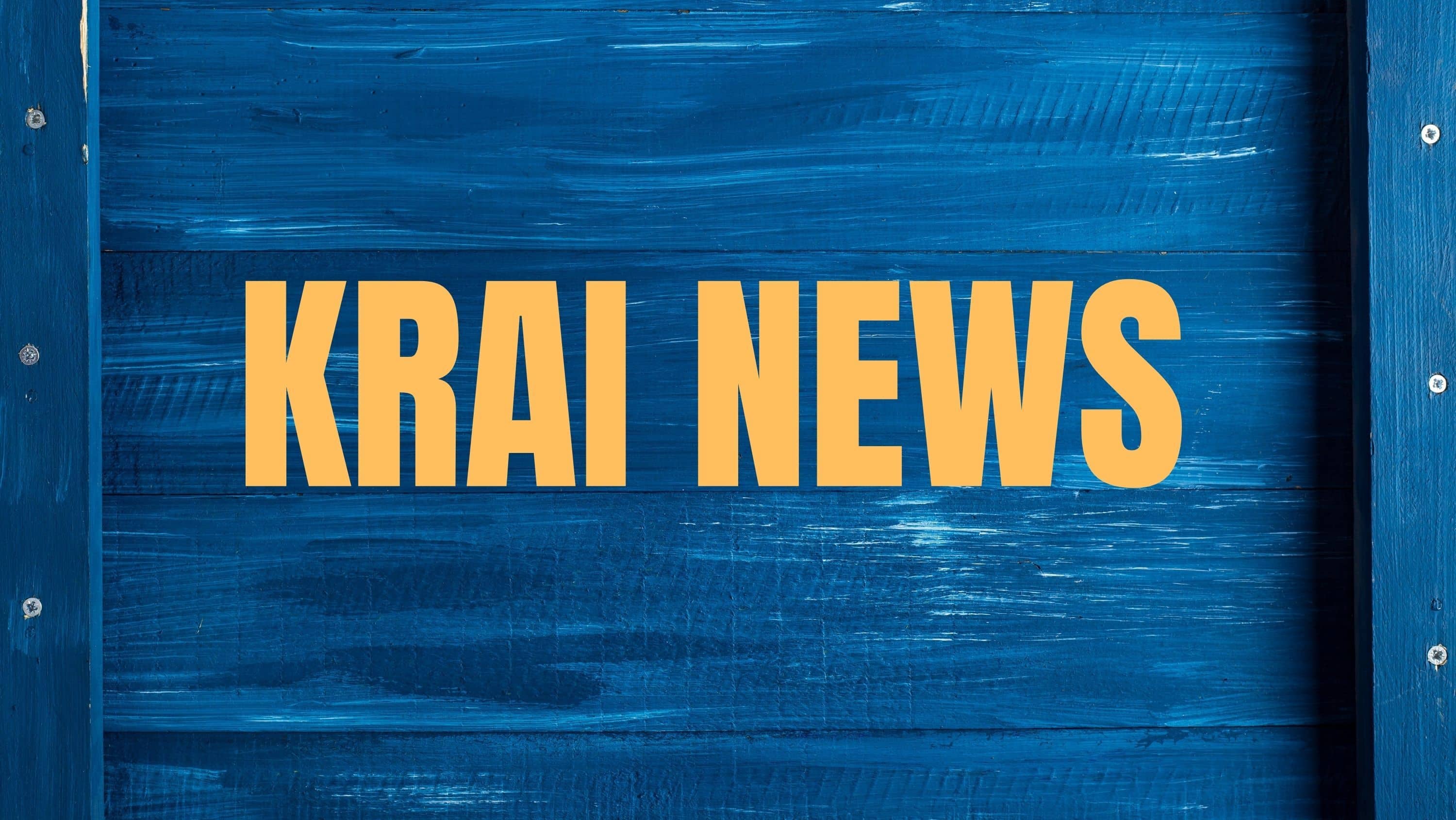 UPDATED AT 8 a.m. Thursday morning —
One person died last night on Hwy 40 just east of Craig, in a collision with a Steamboat Springs Transit Bus. The Moffat County Coroner has identified him as 39-year-old Robert Boyer of Craig. Boyer was driving the Jeep that swerved into the other lane and hit the bus. Twenty-one people were on the bus. Five were injured, three seriously. An autopsy will be performed at 1:30 today in Grand Junction.
KRAI News by Shannon Lukens
One person died in a collision with a Steamboat Springs Transit bus Wednesday night. The accident happened on Hwy 40, just before Craig. The driver of a Jeep swerved into the other lane and hit the bus. The driver of the Jeep died at the scene. Twenty-one people were on the bus. Five were injured, three seriously. Colorado State Patrol Master Trooper Gary Cutler says they worked with Moffat County Sheriff's Office to get local school buses to help transfer passengers on the bus back to Craig.
The name of the man who died hasn't been released yet. "Our thoughts are with all of those involved in the accident," said Steamboat Springs City Manager Gary Suiter. "We're grateful to the emergency responders and law enforcement who responded along with SST personnel who assisted on the scene."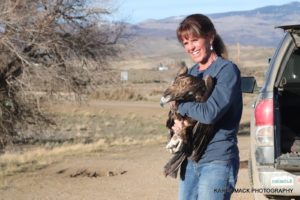 A Golden Eagle that was injured last April was successfully released back into the wild this week. The eagle had been hit outside of Craig and had a leg injury and lead poisoning. It was rehabilitated with Birds of Prey Rehabilitation out of Fort Collins and then released outside of Craig by Tracy Bye with Born Free Wildlife Rehabilitation. There is a transmitter on the eagle from a federal program so they will be able to follow her flight.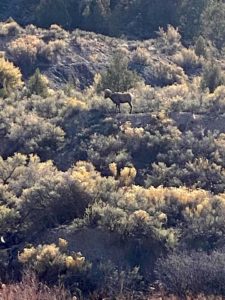 Colorado Parks and Wildlife is getting reports of Big Horn Sheep in lower elevations of Routt County. This is not where they normally are, so wildlife officials would like to know if you see any in Routt County. Give them a call to let them know when and where. 970-870-2197.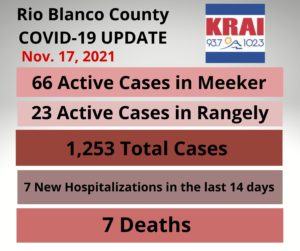 From Rio Blanco County Public Health, in the past 14 days, there have been 117 cases of COVID reported in Rio Blanco County. There are 66 active cases in Meeker and 23 active cases in Rangely. The approximate percent of eligible population vaccinated in Rio Blanco County with at least one dose is (ages 5 and up) is at 43.9%.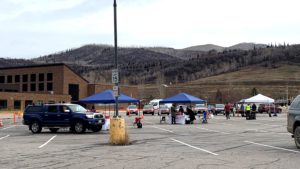 In more COVID news, 430 Routt County kids ages five to 11 were vaccinated with the first dose of the vaccine in the past week. Vaccinations are available at local pharmacies like Safeway, Walgreens and Walmart.
The highest vaccination rates for Routt County are in Steamboat Springs and North Routt. 83% of Steamboat residents have received at least one dose of the vaccine. The lowest vaccination rates are in South Routt and West Routt. In the Hayden area, 44% of residents have received at least one dose of the COVID vaccine.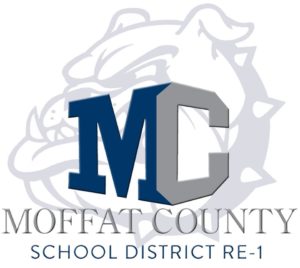 The Moffat County Board of Education meets tonight. New board members will receive the Oath of Office and officers will be elected. School reports include a report from Sunset Elementary, and also from Moffat County High School on athletics and activities. Plus, Superintendent Scott Pankow will give his report. The regular meeting starts at 6:30 p.m. in the cafeteria at 600 Texas Ave.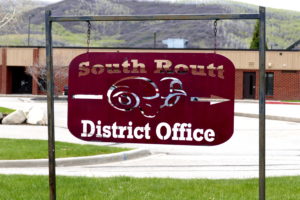 Kids in the South Routt School District don't have to go to school Monday and Tuesday next week. Superintendent Rim Watson says the two days during Thanksgiving week when kids are supposed to go to school are the most missed days. He says they had some extra days on the Master Schedule so they canceled school for next week to extend the Thanksgiving break. Hayden, Moffat and Steamboat schools are also off all week. Students in Meeker and Baggs do have school Monday and Tuesday.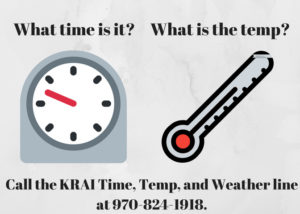 For the weather, don't forget to call the KRAI Time, Temp, and Weather Hotline at 970-824-1918.