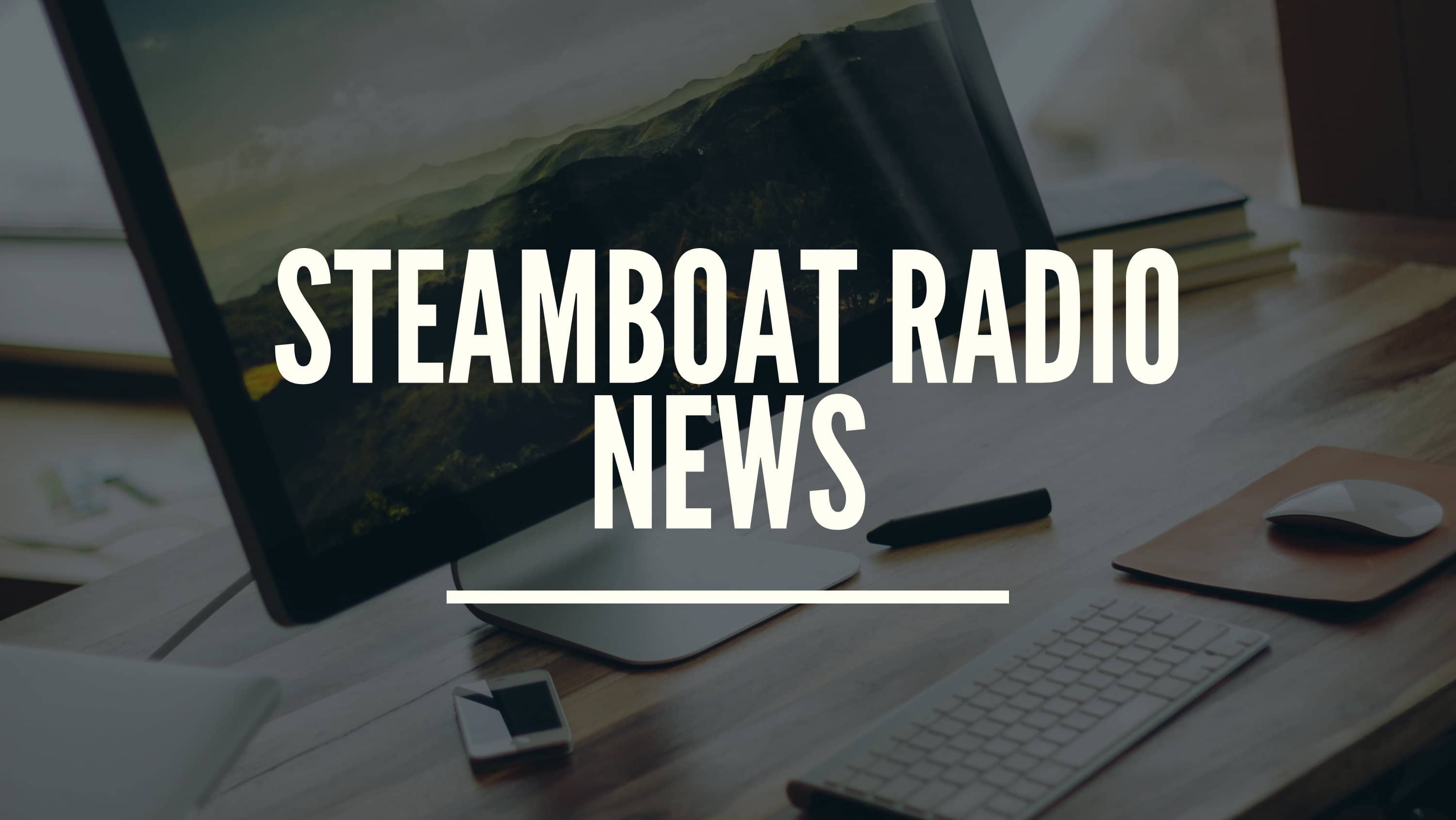 Steamboat Radio News by Shannon Lukens.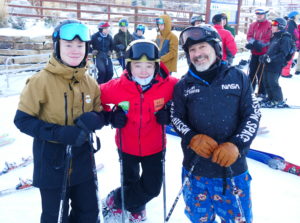 Steamboat Resort kicked off the 2021-2022 season Saturday morning. First in line were a pair of brothers, Charlie and Sal Malone. They lined up at Christie Peak Express the night before. Here's Sal, who is a junior at Steamboat Springs High School.
Their dad, Mike, is a ski instructor at the mountain.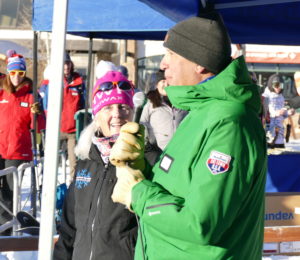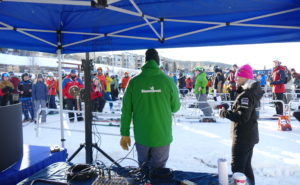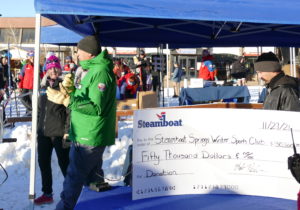 Steamboat Resort President and COO Rob Perlman presented a check for $50,000 to Sarah Floyd, as their annual donation to Steamboat Springs Winter Sports Club.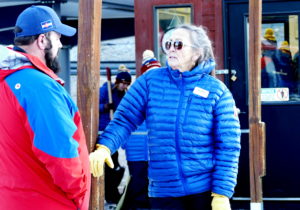 Deb Werner was there to make sure all ran smoothly. She's the Director of Lift Operations at the resort, where she has worked now for 51 years.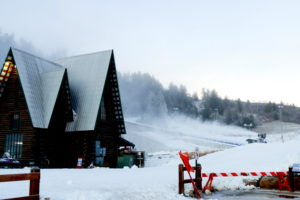 Howelsen Hill is blowing a lot of snow too with plans to open up this Saturday.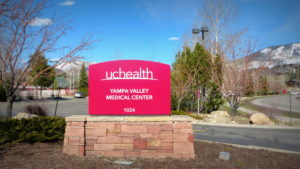 Vaccine clinics for COVID-19 are being offered on Wednesdays through Fridays through December at UCHealth Yampa Valley Medical Center. But not the Fridays of Christmas Eve and New Year's Eve. Appointments are required through their website and the My Health Connection app.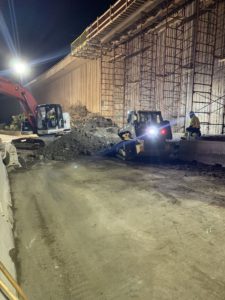 There will be traffic holds on I-70 in Glenwood Canyon this week. The Colorado Department of Transportation will be doing helicopter work and rockfall removal operations on Tuesday, Wednesday, and Thursday, between 10 a.m. and 3 p.m. But CDOT says traffic holds for both eastbound and westbound traffic should not be more than 30 minutes. That means I-70 traffic should NOT have to be rerouted through Meeker, Craig, Hayden, and Steamboat like it was this summer.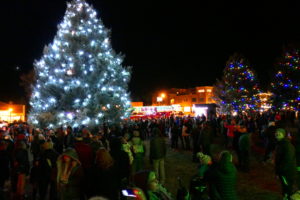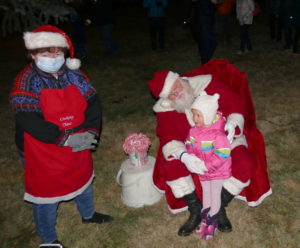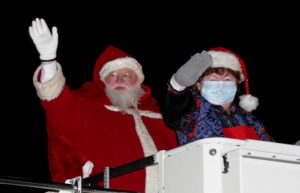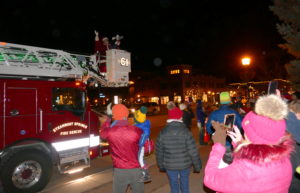 The holiday season in Steamboat got underway Friday night with the lighting of the Christmas trees down on the lawn of the old Routt County Courthouse. Santa arrived on a fire truck, to the delight of every kid in the crowd.
Light up the Night was coordinated by Main Street Steamboat.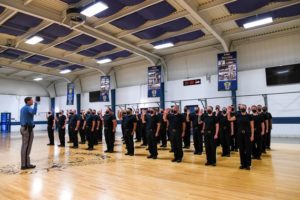 A new class of 79 cadets is in training to be officers with Colorado State Patrol. They'll train for 29 weeks and then be on the road as state troopers. The next application period to join the ranks as a state trooper opens up next Monday, Dec. 6.