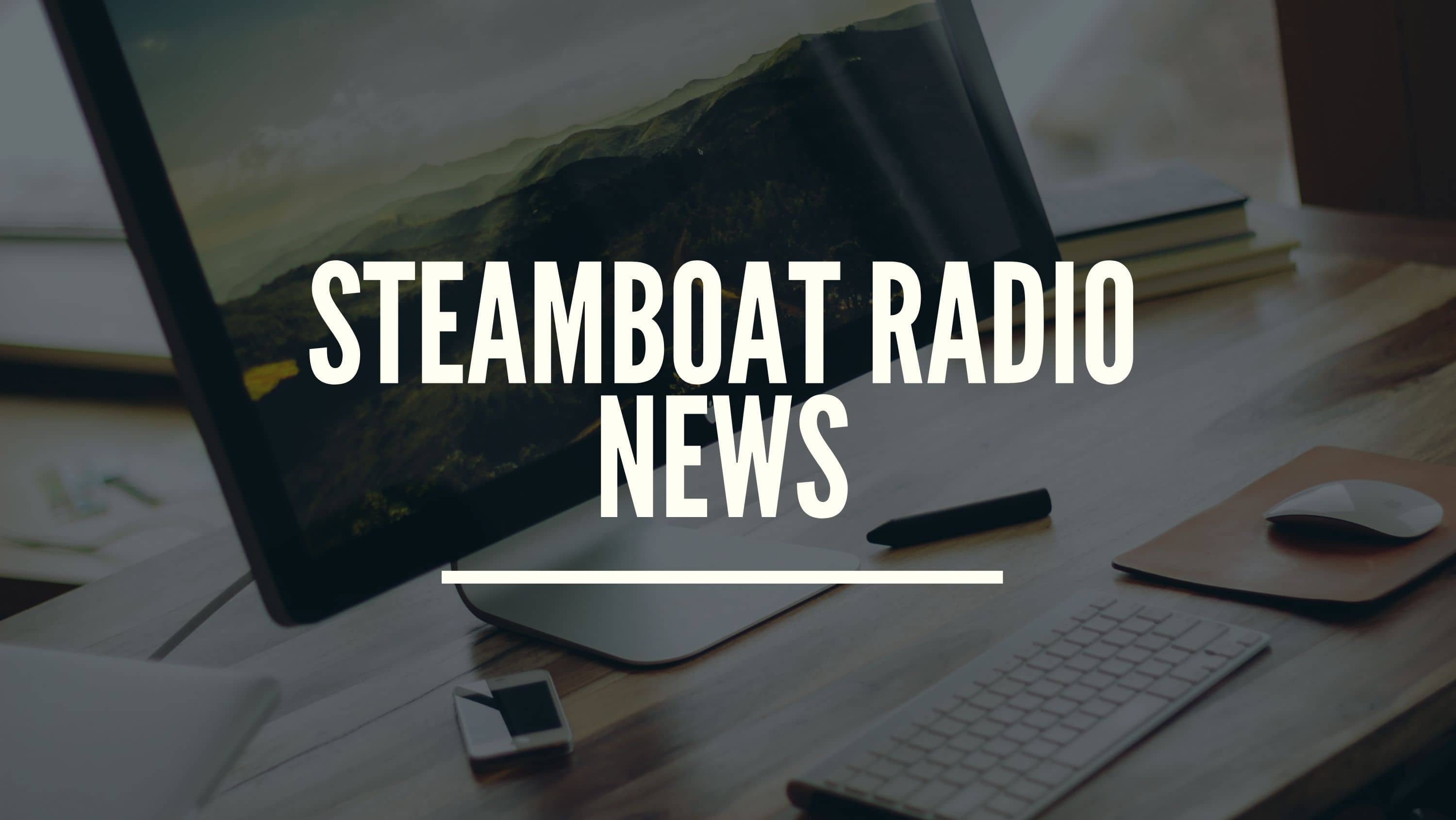 Steamboat Radio News by Shannon Lukens.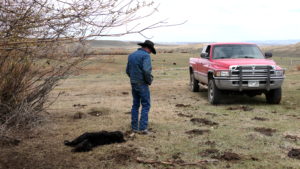 Three calves have died on Arapaho Ranch in Jackson County since Monday. Shawn Foster is the caretaker of the ranch.
Colorado Parks and Wildlife came out to Foster's ranch each day and performed a necropsy on the calves. We were there Tuesday.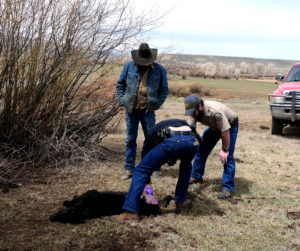 The officer said there are no signs of a predator's kill. He presumed that the calves could have died naturally and were then eaten by some sort of predator, or even birds.
Other ranchers in that area agree that they think it is wolves killing the three calves on Foster's ranch, but CPW says it wasn't. Two calves that recently died on the Gittleson property were chased by the wolves and that's why they died, according to Don Gittleson. Foster asked the CPW officers about other predators. They said he can shoot a bear or mountain lion in the act of killing his cattle, but he can't shoot a wolf.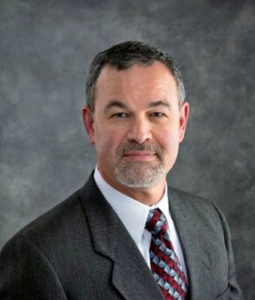 The Steamboat Springs Police Department has hired David Pearson as Interim Police Commander. Pearson is a retired police lieutenant with 31 years of law enforcement experience. He retired from the Fort Collins Police Department as a lieutenant in November. Pearson helps out the department while they're looking to hire two full-time commanders.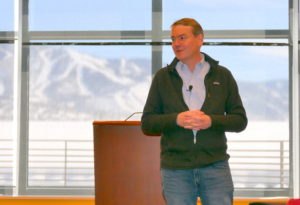 U.S. Senator Michael Bennet is introducing the National Energy Community Transition Act today. It's a permanent endowment fund that will support communities like those in Moffat and Routt counties, who are facing economic transition. It's the rural communities, and those especially affected by the closures of the coal mines and power plants.
"I have heard time and again from Coloradans about the effects coal mine and power plant closures have on our rural communities and their economies," said Bennet. "My legislation was carefully crafted with feedback from local leaders in Northwest Colorado to create an enduring way to support economic revitalization in our communities. This bill is a true reflection of how people across Colorado and the West come together to develop sustainable solutions to the biggest challenges facing our communities. I will continue to work with Coloradans to make sure our local economies can thrive today and into the future."
"Tri-County leaders have had an ongoing conversation with Senator Bennet about how we can achieve an economic future that honors traditional industry and land uses that have built the communities and landscapes we all enjoy today, while embracing an economic future that supports our core services and offers new opportunities into the future. We believe the endowment concept has the opportunity to do just that. We continue to advocate for legislative proposals that benefit our region. As impacted local governments, we appreciate Senator Bennet modifying draft legislation after considering local government input," said Commissioner Melody Villard, Moffat County.
"Senator Bennet's efforts to work hand-in-hand with local leaders—on both sides of the aisle—to create a new permanent endowment fund will help northwest Colorado through the transition away from coal plant-based economies. We believe his proposal is grounded in rural Colorado and would provide the necessary and sustained support to refocus, retool, and revitalize Craig and our region. I can't thank the Senator enough for his efforts to help keep Colorado's great northwest thriving," said Mayor Ryan Hess, City of Craig.
"Senator Bennet's National Energy Community Transition Act puts a focus on communities like those in NW Colorado and is a clear indication he is thinking broadly about our region and is showing particular attention to our challenges. I believe we must think regionally about sustainable and long-term community development and the endowment concept will allow for long term planning and success.  Thank you, Senator Bennet, for your leadership and support," said Commissioner Tim Redmond, Routt County.
"Thanks to Senator Bennet for his leadership in our region and across Colorado. In Hayden, we have been leading along with our partners in this transition as we tackle the issues of climate change, coal transition, and moving forward in an equitable way to ensure everyone benefits. Hayden is on the move, we have a beautiful new school, community center and a growing community; our future is starting to look bright. However, our challenges remain the same – we need an equitable transition. Our new school was built leveraging both state grant funding along with a voter-approved $22.3 million bond that is 55% dependent on the Hayden Station, a coal-fired power plant. Our fire district, library district, hospital district, and cemetery district rely on this asset for property taxes that range anywhere from 55-65% of their total budget. We are deeply concerned about this transition, but we recognize this is a unique opportunity to move forward for our community and lead by example in Northwest Colorado. This bill provides that unique opportunity to secure sustainable funding and transition our hard working community into the future," said Mayor Zach Wuestewald, Town of Hayden.
Yampatika is hiring camp counselors for their Summer Camp program. You have to be at least 16, and they're flexible with scheduling. Counselors earn $135 a day. Apply through Yampatika.org
Registration is still open for Steamboat Resort Happy Camp. It's for kids ages five to 14. Register through Steamboat.com
County Road 35 at the intersection of County Road 41 will be closed for at least four hours tomorrow morning. Maintenance is being done on two culverts.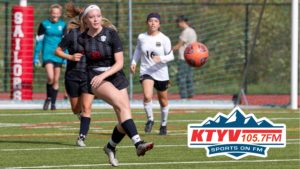 The Steamboat Sailors Girls Soccer team is in the 4A state playoffs as the #6 seed. They'll host Denver North at 7 p.m. tonight at Gardner Field. Listen on KTYV 105.7 Sports on FM or watch the livestream feed through our website. CHSAA Bracket
The Sailors Lacrosse team lost the first round of the playoffs to Evergreen last night.