Steamboat Radio News by Shannon Lukens
Another person has died from COVID-19 at the Haven Assisted Living Facility in Hayden. It's owned and operated by Northwest Colorado Health. A resident who had tested positive there passed away on Aug. 6. This is the second death of a resident at The Haven from COVID-19. There have been seven positive cases among residents there and four cases among the staff.
In Routt County, there have been 110 positive cases with eight deaths with 6,736 tests administered. The case count in Routt County remains at medium spread, according to the Colorado Department of Public Health and Environment.
Moffat County is reporting 26 positive cases with two still active and one death.
Pine Gulch Fire from Inciweb
Firefighters from Oak Creek are helping with the fire.
It's been dry and windy. Not good for wildfires, and especially the Pine Gulch near Grand Junction. It's burned around 12,000 acres now. It's still 5% contained. Nearly 300 firefighters are fighting the fire that was started from lightning. Steamboat and Oak Creek have both sent fire trucks and firefighters to help.
The Moffat County Fair runs through the weekend, in Craig. On Thursday afternoon in the Livestock Arena, 16-year-old Michael Voloshin won Grand Champion for Market Beef.
Ross, that big, black Grand Champion steer, weighed in at 1,371 pounds. Voloshin's second steer named Playboy, won Grand Champion Reserve.
Today is a busy day at the Moffat County Fair with the Swine Show this morning. The afternoon has the Rabbit, Cavy, and Poultry shows. The Moffat County Fair Family Rodeo is tonight, and the fair continues all day Saturday.
The Routt County Fair is next week, but the public can't attend. The Livestock Sale will be a virtual auction.
City Market is offering a discount to teachers, school administrators and parents through Sept. 9. Parents count as Honorary Teachers. Shop at City Market on Wednesdays and get an extra 10 percent off general merchandise including school and craft supplies, toys, games, sporting goods, housewares, apparel and electronics. Just shop on a Wednesday through Sept. 9, using your shopper's card, and request the discount at checkout.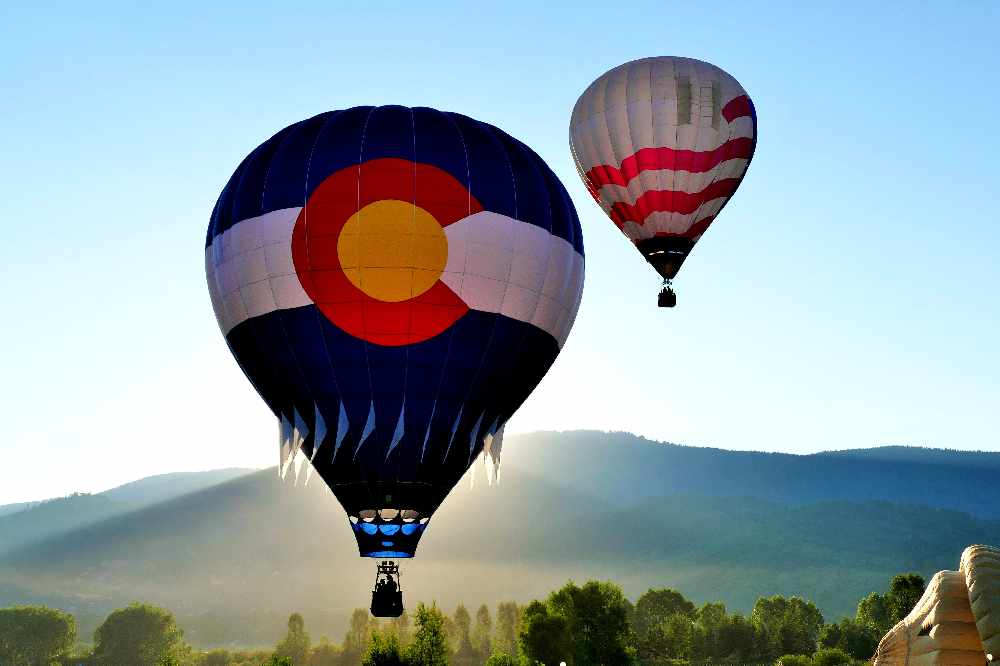 The 39th annual Steamboat Hot Air Balloon Rodeo will still be happening on the last weekend of the month. But there won't be any public access to the launch site at Bald Eagle Lake. Instead, you'll get to watch the balloons floating over the Yampa Valley from your home or wherever you may be that morning, on Aug. 29th and 30th. The Steamboat Pilot & Today will livestream the event. The Balloon Glow will not be happening at the mountain, either.