Steamboat Radio News - Shannon Lukens
The City of Steamboat is looking for sites to build a new fire station downtown. Two city-owned sites which are currently parking lots at Eighth and Oak streets and 10th Street and Lincoln Avenue — would work. But they're small and don't leave enough room for parking or extra vehicles. The other two sites that have been recommended are privately owned. One is at 12th and Lincoln. The other is at 4th and Lincoln. The owners have been contacted and have expressed interest in selling.
Courtesy photo
There are definitely wolves in northwest Colorado. It's been confirmed by Colorado Parks and Wildlife. But now, they've confirmed it again through DNA testing and a genetics lab. They tested four samples of scat near an elk carcass near Irish canyon in Moffat County. It is definitely from wolves: three are female and one is male. They're all related, probably siblings. According to the agency, this is the first official documentation of a pack of wolves in the state of Colorado since the 1940s. If you see or hear wolves, or find evidence of any wolf activity fill out the Wolf Sighting Form on the CPW website.
Wolf Sighting Form: https://cpw.state.co.us/learn/Pages/Wolf-Sighting-Form.aspx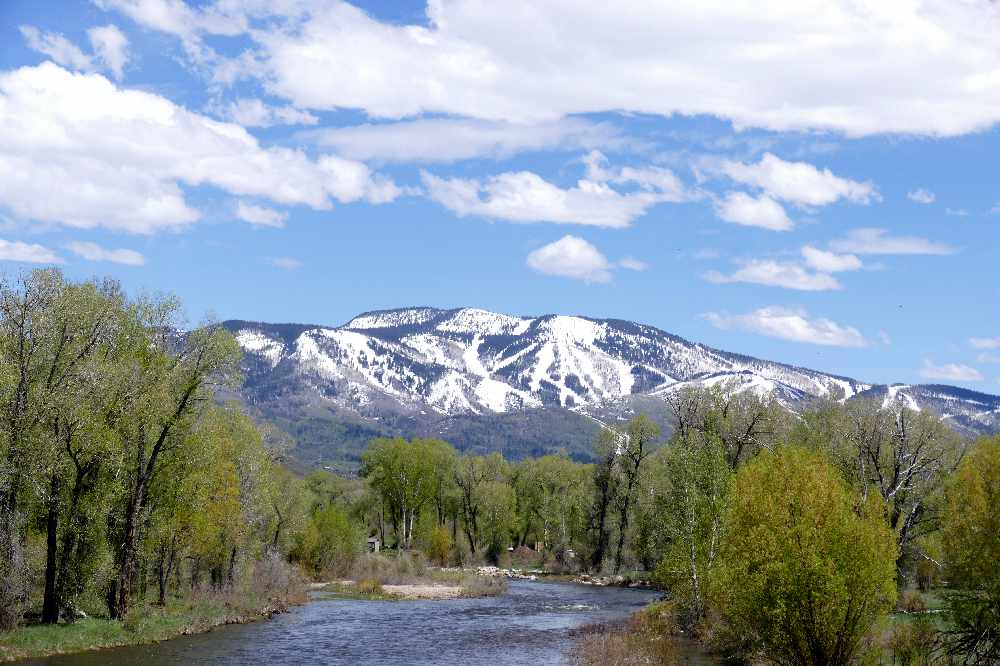 The endowment fund to protect the Yampa River has opened applications for its first grant cycle. The Yampa River Fund plans to award as much as $200,000 in grants during this cycle. Applications will be accepted through March 24. Projects that would receive a grant include those that would sustain healthy flows, restore riparian habitats and improve infrastructure along the river, such as diversion structure and irrigation systems. Grant applications are available at yampariverfund.org/grants. Donations to the fund are also still being accepted at yampariverfund.org.
The West Grand School District is getting an electric school bus, one of the first in the state. And it's free, obtained through a grant from Colorado's Regional Air Quality Counsel. Sky Hi News reports the bus will be used in Kremmling to see how it holds up in a mountain town with our extreme winter weather. It arrives in August.
Love Laps Speed dating at Howelsen Hill has been rescheduled for March 7, and the price is reduced to $30, Sign up and find out more at www.SteamboatSprings.net/LoveLaps
Xtreme Mountain Racing is hosting snowmobile races at Hayden Speedway this weekend. The Hayden Vintage & Classic Snowmobile Races start today and run through Sunday, with 24 race classes. Schedule: https://www.xmr-racing.com/
Shelbee Weiss.
Both Sailor basketball teams beat Battle Mountain last night in Steamboat. The boys won 55-40 and the girls also had a strong finish, with a final score of 40-31. Shelbee Weiss is a graduating senior and she scored 15 points for the Sailors.
The Sailors are at home again tomorrow against Glenwood Springs. The girls play at 12:30 and the boys are at 2 p.m.
Regionals for wrestling are this weekend. Vladan Chase reports.
Tonight is Senior Night for the Steamboat Sailor hockey team. Eight players are being recognized. The puck drops at 6:30 at Howelsen Ice Arena. You can listen to the game on KTYV 105.7 Sports on FM.