Steamboat Radio News - Shannon Lukens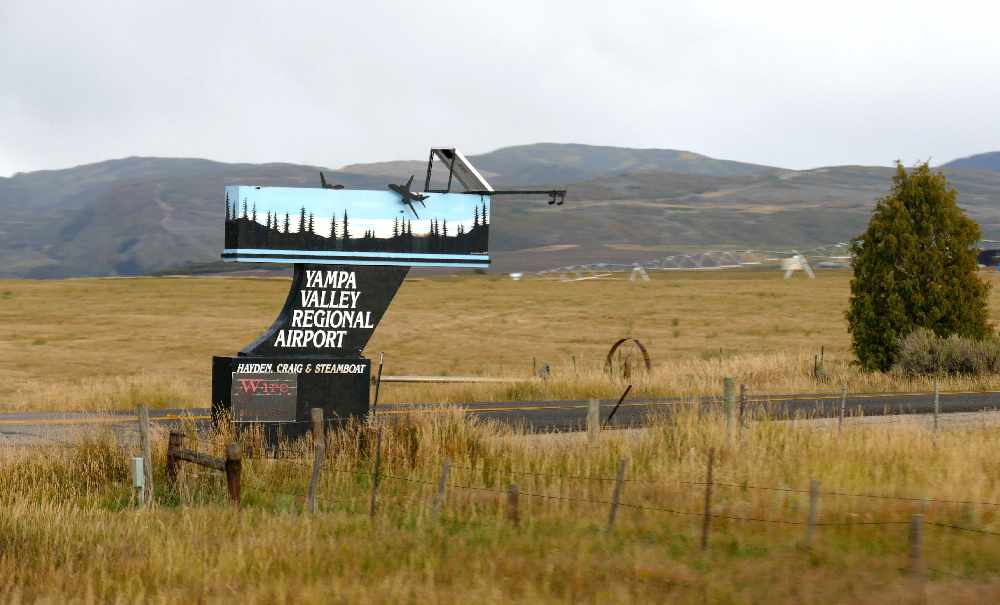 Yampa Valley Regional Airport in Hayden will be receiving $2.6 million dollars in grant money. The money will be used to pay for upcoming expansion and improvement projects including building a new terminal. The grants were awarded from the U.S. Department of Transportation as part of its Airport Improvement Program.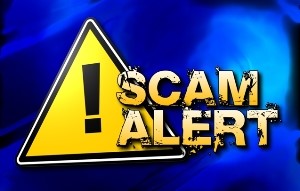 Scam Alert. This one is from Yampa Valley Electric Association. Someone is calling people saying they work for Yampa Valley Electric and you have to make a payment with prepaid VISA cards or your power will be shut off. It isn't true. Don't do it. If you get a call like this, asking for payment and especially credit card information, ask for their phone number and say you'll call them right back with your payment. If you need to call Yampa Valley Electric, their number is 970-879-1160.
A 60-year-old man was taken into custody at the KOA Campground because he was offering candy to children, and asking them to come into his tent. That's according to an arrest affidavit. People at the campground called police who decided to arrest the man. A judge disagreed and ordered him immediately released, claiming there wasn't enough evidence to arrest him. An internal review is July 22.
The first climbing death of the summer was Wednesday on Maroon Peak near Aspen. A 61-year-old man died when hiking the Maroon Bells, when he fell about 200 feet.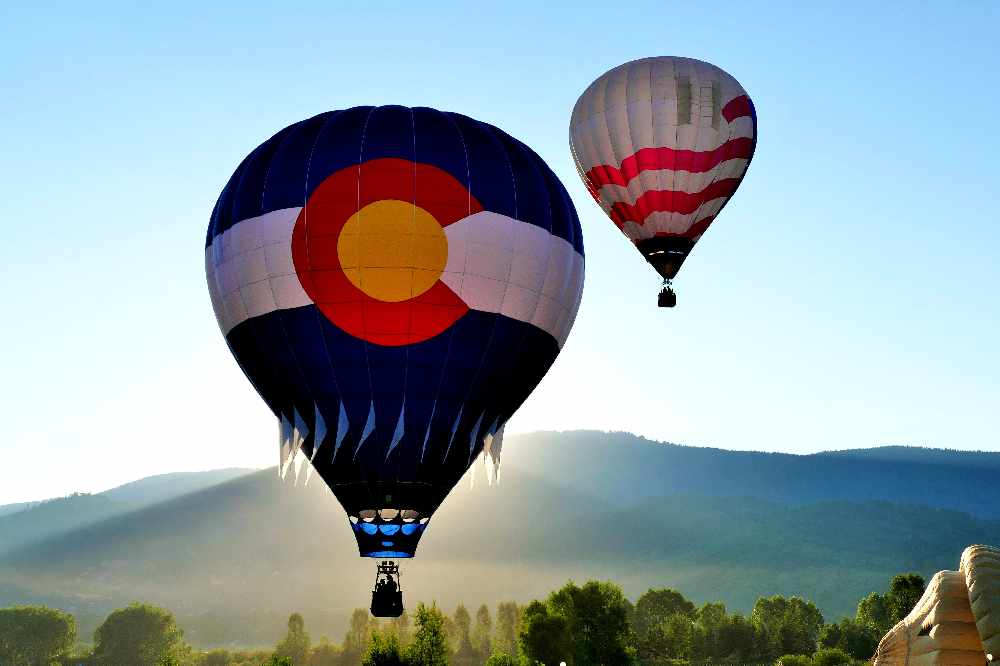 The 38th Annual Hot Air Balloon Festival starts at 6 a.m. tomorrow and Sunday at Bald Eagle Lake. Doug Lenberg is the new Balloon Meister this year. He comes to Steamboat from the Four Corners area.
Park at the Meadows Lot and catch a shuttle, or ride your bike. Then the Balloon Glow is Saturday night, at Howelsen Hill.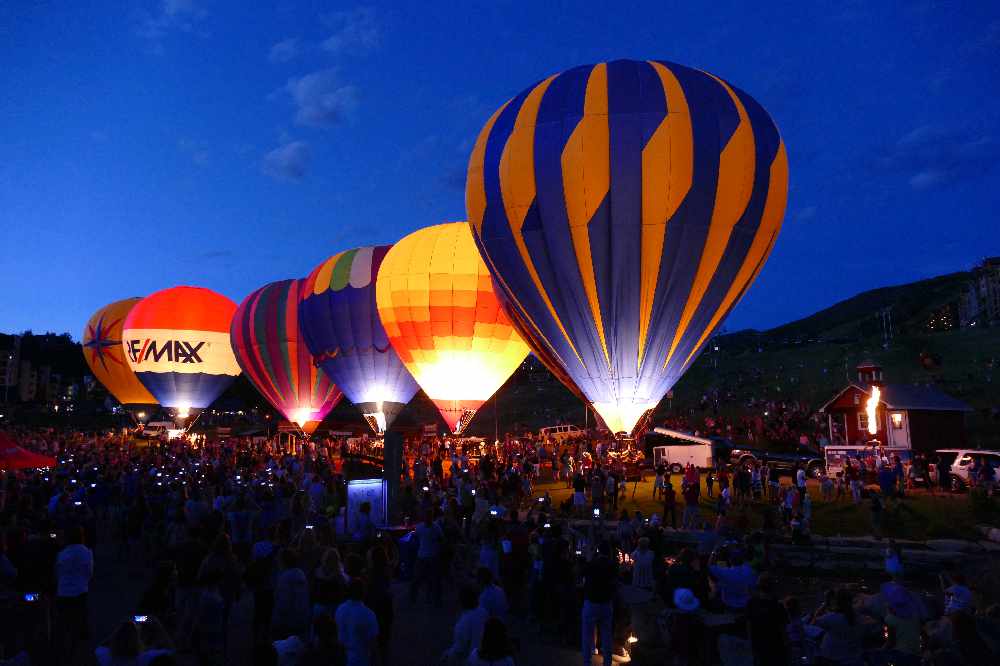 The Balloon Glow is happening at Howelsen Hill this year. Photo courtesy Shannon Lukens.
More activities this weekend… Hayden Daze is tonight and tomorrow, as is the Steamboat Pro Rodeo Series. Movies on the Mountain is Saturday night on the Steamboat Stage at Gondola Square. The free movie is Indiana Jones and the Temple of Doom. This weekend is the 45th Annual Art in the Park.
When you are out and about this weekend, be prepared for some weather. We could get some rain. That won't help for tubing, which still isn't allowed commercially… but we're close. The river was flowing at 900 cubic feet per second through downtown Steamboat Thursday afternoon. Tubes can be rented when the river falls below 700 cfs. And no matter, wear a life vest when you're on the river.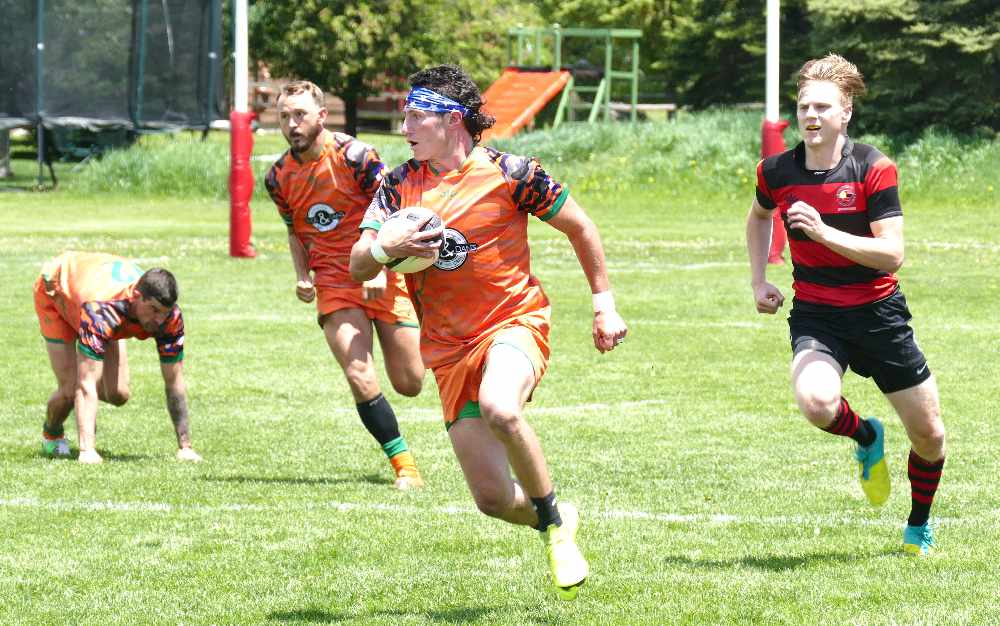 The Cowpie Classic Rugby Tournament is Saturday. Ten men's teams and five women's teams from Colorado, Wyoming, and Texas are playing. Here's Kit Callahan with the Steamboat team.
The games start at 8 a.m. tomorrow morning at the Ski Town Fields next to the tennis bubble in Steamboat.