Steamboat Radio News - Shannon Lukens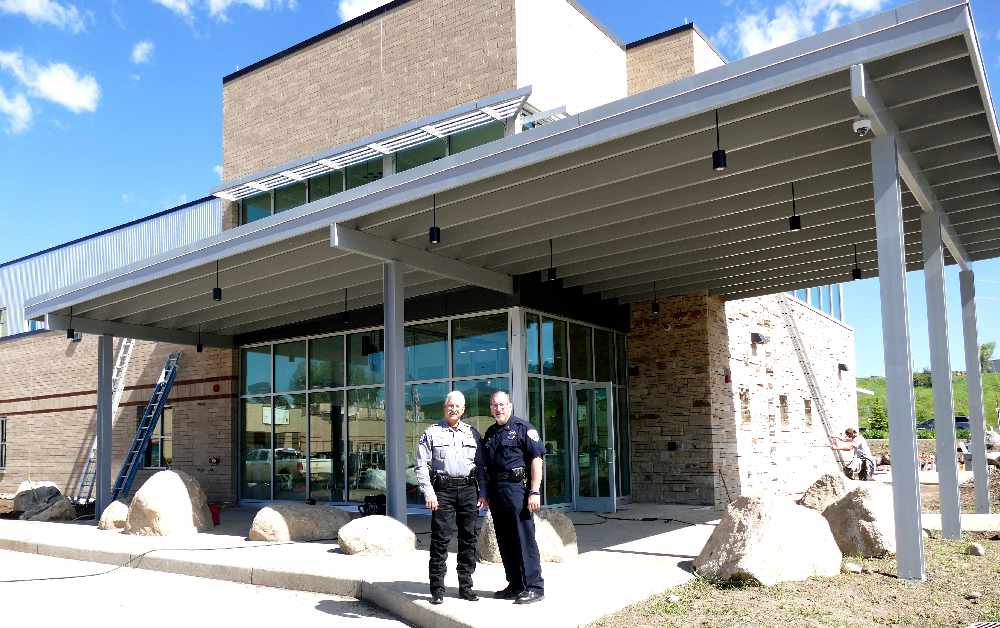 The new combined law enforcement facility officially opens this Monday. It's a $19.3 million dollar collaboration between the City of Steamboat Springs and Routt County. Sheriff Garrett Wiggins says it's been a long-time coming.
Here's Steamboat Springs Police Chief Cory Christensen.
About 80 people will work in the building, including Animal Control and Community Service officers. Local subcontractors were used as much as possible. The Communications Center will make the move sometime after the 4th of July.
Steamboat Radio was invited on a tour of the new Combined Law Enforcement Facility (CLEF) today. The tour guides were Routt County Sheriff Garrett Wiggins and Steamboat Police Chief Cory Christensen. The video takes you on a tour, and shows the details of the new $19.3 million facility, which was a joint project between the City of Steamboat Springs - Government and Routt County, Colorado, and Routt County Sheriff's Office. The new building is officially open for business on Monday, June 24.

Posted by Steamboat Radio on Thursday, June 20, 2019
Steamboat isn't getting any more marijuana shops. City Council has indefinitely postponed the marijuana license ordinance that would have added three more within city limits. The general opinion of council members was that their constituents were against adding more dispensaries in Steamboat.
Keep the coats out. The Yampa Valley could get some snow this weekend, at over 10,000 feet in elevation. There will definitely be rain, but the cold weather could turn those raindrops to snowflakes.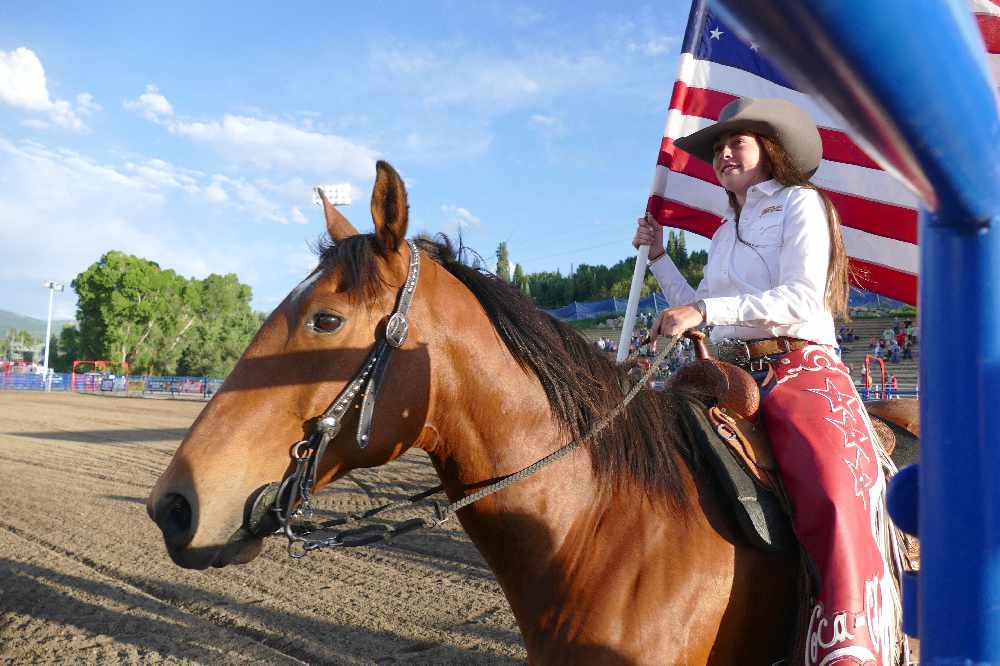 The Steamboat Pro Rodeo series kicks off the summer season tonight.
That is John Shipley, the long-time announcer for the rodeo. The first chute opens at 7:30 tonight at Brent Romick Rodeo Arena.
The Taste of South Routt is Saturday in Oak Creek. There are food vendors, a beer garden, live music, games and a silent auction. Proceeds provide scholarships for graduating seniors from Soroco High School. The Taste of South Routt is from noon to 6 p.m. at Decker Park in Oak Creek.
Meekerpalooza and the Meeker Farmer's Market is also Saturday, on Main Street in front of the Courthouse in Meeker.
The 115th Annual Pioneer Picnic is Sunday, in Hayden. Bring a side dish or dessert to share. It's from 11 a.m.-3 p.m. this Sunday at the Hayden Heritage Center Museum.