Steamboat Radio News by Shannon Lukens
An adult and three missing children were found just west of Steamboat Springs Thursday afternoon. Colorado State Patrol troopers stopped the bus which looks like a transit bus with some animals painted on the side. It was impeding traffic along Highway 40 and not having registration on the vehicle. When contacted, it was discovered that the 33-year-old female driver, and three children, ages six, four, and one, had been reported missing and were endangered out of Florida. More investigating resulted in discovering that the driver was in a mental health crisis. She was taken to Yampa Valley Medical Center. Routt County Department of Human Services was called in to help with the children, and they were taken into protective custody by court order.
The next update on the number of confirmed cases of the COVID-19 virus in Routt County will come out today. There wasn't an update yesterday because that's the day that the Public Health Director works with Moffat County. Any new cases of the virus in the Routt County community, from yesterday or today, will be released on today.
Moffat County also has a new confirmed case of the COVID-19 virus. It's a woman in her 60s. Moffat County has had a total of nine cases now.
Routt County Commissioners are discussing sending a 60-day termination notice to the Moffat County Commissioners early next week, to end their agreement with their combined Board of Health agencies. Kari Ladrow is the director of both. Routt County Commissioners discussed the heavy burden to Ladrow right now, because of the COVID-19 virus. They've decided that Routt County needs a full-time Director of Public Health, instead of sharing duties with neighboring Moffat County. The issue will be discussed and the 60-day termination notice of shared services is expected to be sent next Tuesday.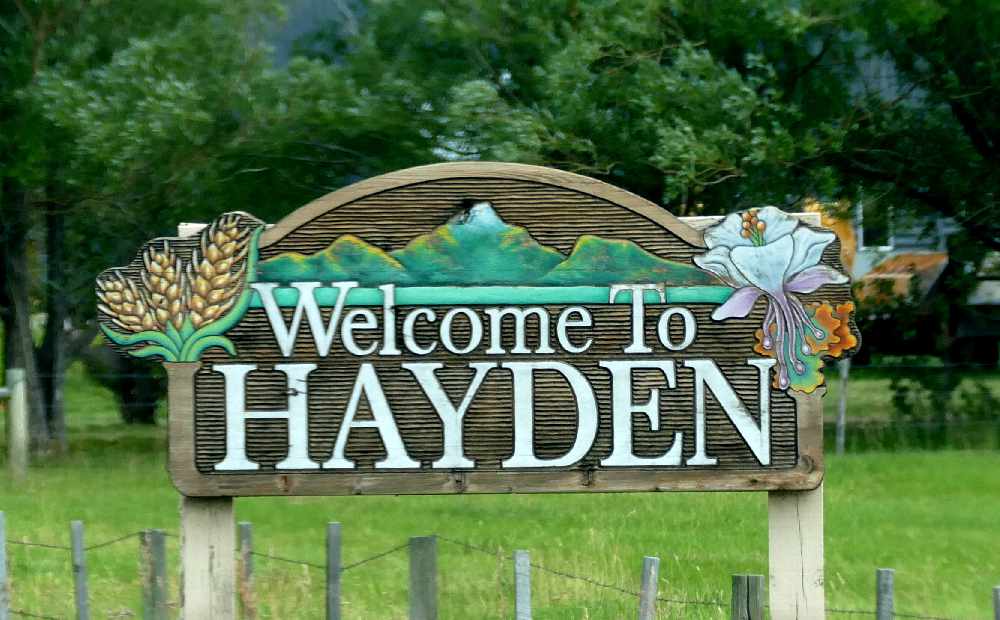 The Town of Hayden has planned to do aerial spraying for mosquitos this Monday, in the evening. Spraying will start at 7 p.m. and it is dependent upon the weather.
Link: https://haydencolorado.org/2020/06/aerial-mosquito-spray/?fbclid=IwAR2Y57vtmntD8eiKwTHtwgQDX2kQ77ooJw8DWsFllRBopyaE-yZzPCK_4Dg
The Tread of Pioneers Museum is starting up their Summer Brown Bag Lunch series again. It will be done virtually on their Facebook page and YouTube channel with some interviews and lectures of historical Steamboat people of the past. It's at noon each Friday starting today.
A Juneteenth Field Day celebration is from 5-8 p.m. this Saturday at Little Toots Park. The celebration includes a discussion of racial diversity in Steamboat Springs. Everyone who goes needs to remember the social distancing rules.
Saturday is a volunteer trail work day with Routt County Riders. Meet at The Wall, which is 2.5 miles up on Spring Creek Trail, from the lower parking area. You'll need to sign up if you want to help and that link is on our website. https://routtcountyriders.org/event/trail-work-day-spring-roll/
In Dinosaur, the visitor center and Dinosaur Quarry Exhibit Hall at Dinosaur National Monument is re-opening this Tuesday. Hours are about 9 a.m. to about 5 p.m. each day. Social distancing will be required, and face coverings, if necessary.
Best of luck in retirement to Alice Klauzer who was with Alpine Bank in Steamboat for 17 years. A tent will be set up to celebrate her career at the Farmers Market on Saturday.