Steamboat Radio News - Shannon Lukens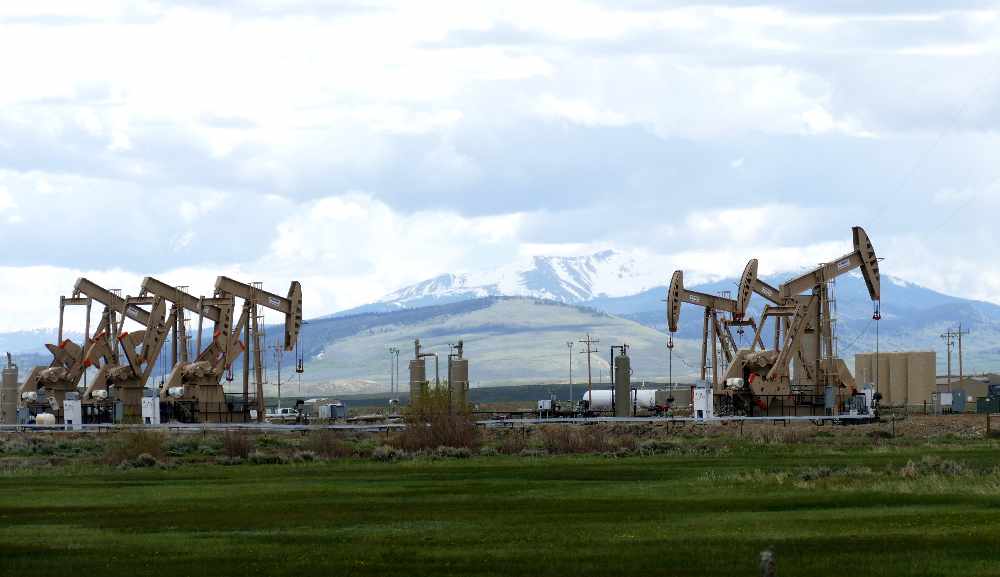 The Bureau of Land Management is looking to lease 80 parcels of land for oil and gas. These parcels are in Routt and Moffat Counties, Garfield and Rio Blanco Counties. But most are in neighboring Jackson County, with 33 parcels. Some wildlife advocates are concerned about the conflicts with big game and the greater sage grouse habitat, and there are archeological sites on some of these parcels. Diane Miller of Steamboat is one of those advocates.
The BLM is collecting comments, for and against, the possibility of oil leases on these 80 parcels of land. The deadline is June 12, which is next Wednesday. More pictures are on the Steamboat Radio Facebook page. The link to comment is at: https://eplanning.blm.gov/epl-front-office/eplanning/projectSummary.do?methodName=renderDefaultProjectSummary&projectId=122326
Another parcel is near Walden Reservoir. White pelicans and seagulls nest on an island in Walden Reservoir.
White Pelicans are nesting on an island in Walden Reservoir. This is in neighboring Jackson County. Video courtesy Shannon Luthy Lukens.

Posted by Steamboat Radio on Thursday, June 6, 2019
School is out for the summer. LiftUp's Rocket Pack program is starting. It's a children's summer lunch program that's free. If you would like to register a child for free summer lunches, call Angela at LiftUp at 970-875-3443.
Steamboat Springs is hosting the second annual Substance Use Prevention and Recovery seminar. It starts today and runs through Sunday at the CMC campus. Steamboat Police Chief Cory Christensen will speak as will Michael O'Hara, the chief district judge of the 14th Judicial District. Addiction survivors will also share their stories. Link to register: https://www.regonline.com/registration/Checkin.aspx?EventId=2560991
Ballots are in the mail for the proposed West Steamboat Neighborhoods annexation, so expect it in your mailbox soon. Ballots can be dropped off at the Routt County Courthouse or they can be mailed to the City Clerk's office (at P.O. Box 775088, Steamboat Springs, CO 80477).
A man died near Eagle-Vail in a rafting accident. A raft with five men flipped in the Eagle River. Four made it to shore but one man didn't. His name hasn't been released.
The Meeker Farmers Market starts this afternoon in downtown Meeker. About 25 vendors have signed up so far.