Steamboat Radio News - Shannon Lukens
Routt County has set up a Coronavirus/COVID-19 Help Line. You can call it with questions from 8 a.m. to 5 p.m. seven days a week. The number is 970-871-8444. The help line can't provide referrals for testing. Once again, that's 970-871-8444.

A mobile Test Collection Site will be set up on Saturday in the Meadows parking lot in Steamboat. It's to test for COVID-19 and the Coronavirus. The testing time will tentatively be noon to 5 p.m. To come to the local testing site, you must bring an order from your health care provider that you meet the criteria and need to be tested. And you need a photo I.D. that matches the name on the order. Those who are undocumented can use any photo I.D. It doesn't have to be government issued. Testing is free. You do NOT need proof of insurance. Wait times are expected to be long. You will remain in your vehicle during the entire testing process.
The latest closures from Governor Polis are spas, hair or nail salons, and tattoo or massage parlors. This goes along with restaurants, bars, gyms, and movie theaters in Colorado. Businesses are allowed to reopen on April 30. That's the date as of right now. The public health order could be extended.
The 14th Judicial District is reporting that there aren't any cases of the Coronavirus in any of the jails in Routt, Moffat and Grand Counties. But they are trying to reduce the number of people in these facilities due to the heightened risk of the virus. Here's Court Executive Peggy Gentles with a statement from Judge Michael O'Hara.
That's the update for those inmates in jails in the three counties in the 14th Judicial District.
Steamboat Springs Fire Department is doing everything they can to stay on top of the Coronavirus pandemic. Here's Deputy Fire Chief Chuck Cerasoli.
Cerasoli says the fire department staff is diligent about wearing the right protective gear when they respond to calls, and transporting patients properly and notifying the proper authorities when they do a transport.
Chuck Cerasoli Interview: https://www.facebook.com/WeAreSteamboatRadio/videos/1232390170304253/
Take time for your mental health. Routt County is sending reminders for adults and kids to support yourself, take breaks from news stories and social media. Take care of your body, and take time to unwind. Connect with others, and seek help when needed. A list of Mental Health Resources is on our website and Facebook page.
Mental Health Resources
Colorado Mental Health Crisis Hotline 844-493-8255 Text TALK to 38255 | Send "TALK" to 38255

Mind Springs Health (Steamboat Springs) at 970-879-2141

Reaching Everyone Preventing Suicide (REPS) at 970-846-8182

SAMHSA helpline at 1-800-985-5990
City Market has now also set aside hours for at-risk shoppers and the elderly. They can come into the store from 7-8 a.m. on Monday, Wednesday, and Friday. Regular hours for City Market will be 8 a.m. to 8 p.m. Hours for the elderly or at-risk can shop at Safeway from 7-9 a.m. on Tuesdays and Thursdays.
Sales tax returns for sales in February can wait 30 days. Instead of today, payments for February will be due April 20.The City of Steamboat Springs is extending the payment date to support those local businesses that have been severely impacted by the slow down across the economy.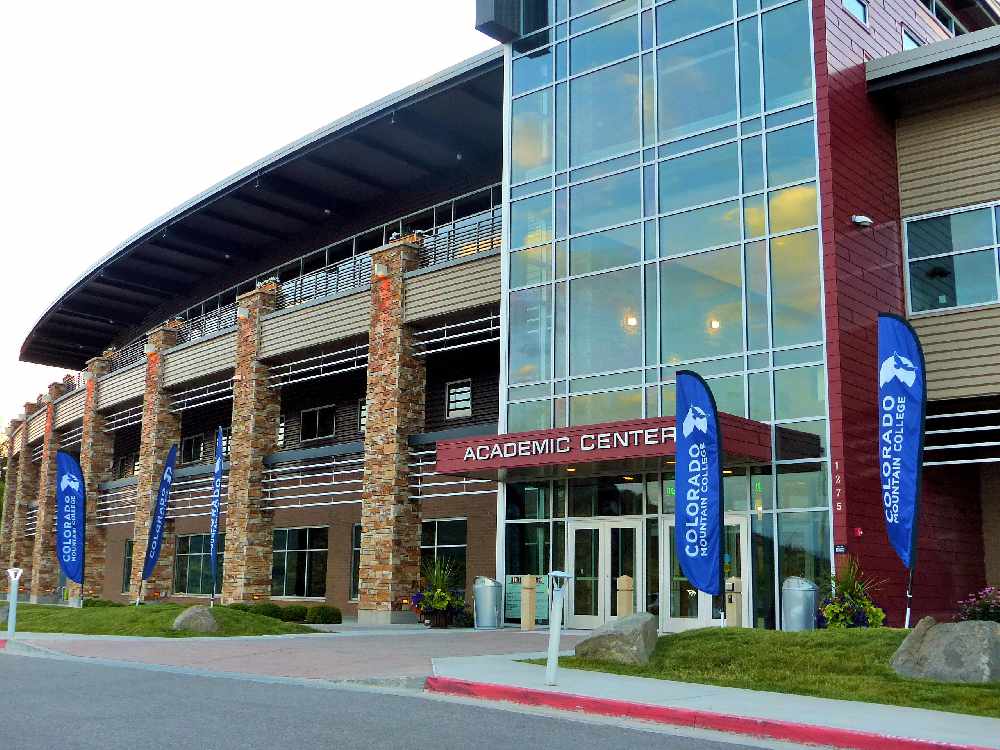 Colorado Mountain College in Steamboat Springs has announced that commencement ceremonies are canceled. They want to keep the graduates, their families and guests, employees and the community safe. The local college is trying to think of an alternative to celebrate the CMC Class of 2020.
Colorado Department of Public Health & Environment website: https://covid19.colorado.gov/data
The four rental cabins in the Medicine Bow-Routt National Forests are being closed indefinitely. The Forest Service says it is for the health and safety of visitors and staff. Three are in Wyoming and one is the Seedhouse Guard Station in the Hahns Peak/Bears Ears Ranger District in Routt County.