Steamboat Radio News - Shannon Lukens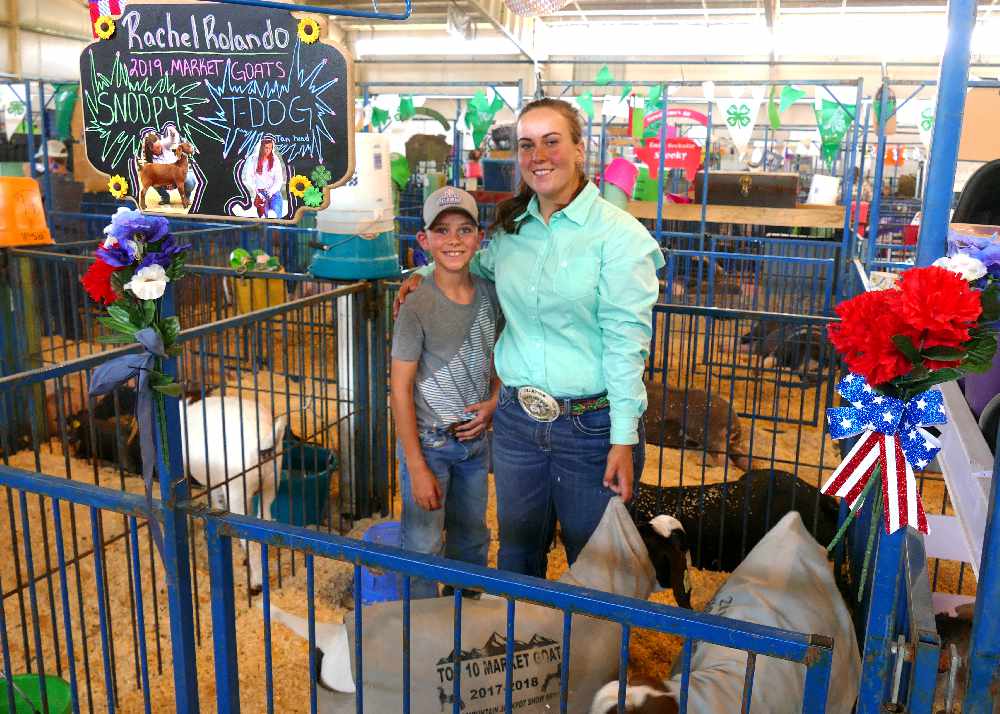 The Routt County Fair Board still hasn't decided whether to have the county fair in August. Jill Delay is the Fair Coordinator and Fairgrounds Manager. She says the board has decided to wait on a final decision until June 3rd, after hearing if Governor Polis will be loosening restrictions.
Sponsorships have not been sold at the level of years past. But the 4H programs have helped with ads and donations. The Routt County Fairgrounds are in Hayden, on 37 acres. There are 80 different events and activities, the majority of which are Aug. 13-16.
The Moffat County Fair is still happening as of right now. It's scheduled for Aug. 2-9. The Fair Board is proceeding forward with most activities, but they are making some adjustments in the entertainment schedule. That's according to Moffat County Fair Board President Kyler Scott.
In the meantime, the Routt County Fairgrounds arenas are open for riding, but only for Routt and Moffat County residents. Social distancing rules will be enforced meaning no more than 10 people at a time in the arena, and they have to be at least six feet apart. Plus, riders are being asked to bring their own disinfecting wipes if touching any gates, railings, or equipment.
Triple Crown is still planning to come to Steamboat. Triple Crown is planning on seven weekends in Steamboat with girls fast-pitch softball starting June 11. It all depends on state guidelines, though. Right now, team sports are not yet allowed by the Colorado Department of Health. If Triple Crown does happen, there will be strict rules for each player, coach, umpire, and spectator. Enforcing those rules would fall upon Triple Crown, as opposed to the City of Steamboat Springs
Triple Crown Schedule for Steamboat Springs
June 11-14: Mountain Magic Fastpitch Softball
June 29-21: Mountain Magic Baseball
June 26-28: Mountain Magic Baseball
July 2-5: Adult Slow Pitch Softball
July 21-26: Triple Crown World Series
July 28-Aug. 2: Triple Crown World Series
Aug. 7-9: Mountain Magic
The Sports United Against COVID-19 protocols for Diamond Sports are as follows:
1. No seeds (spitting) allowed
2. No players at home plate meeting
3. Require 6-foot distance between umpires and coaches at home plate meeting
4. No sharing of equipment
5. Digital scorecards
6. Format changes to limit time in complex (no game gap, mandatory break between games to transition people in/out of park)
7. Licking/spitting on the hands/fingers requires immediate substitution
8. Mound visits limited to pitcher, catcher and coach
9. New or clean ball between innings
10. Plate umpire is required to wear a medical mask
LiftUp of Routt County is taking in donated items today. Hours are 10 a.m. to 5 p.m. There's a limit of six bags per day per household. The thrift store is still closed but is working on a plan to open soon. https://liftuprc.org/ways-to-give/#donate-goods
Finally, thank you to the Steamboat Rugby Club. The local ruggers had a clean-up day on Emerald Mountain of leftover fireworks debris, after Winter Carnival in February. That's when the 2,800 pound firework broke the world record. The rugby players cleaned up about a 1,000-feet radius of the launch site.