Steamboat Radio News - Shannon Lukens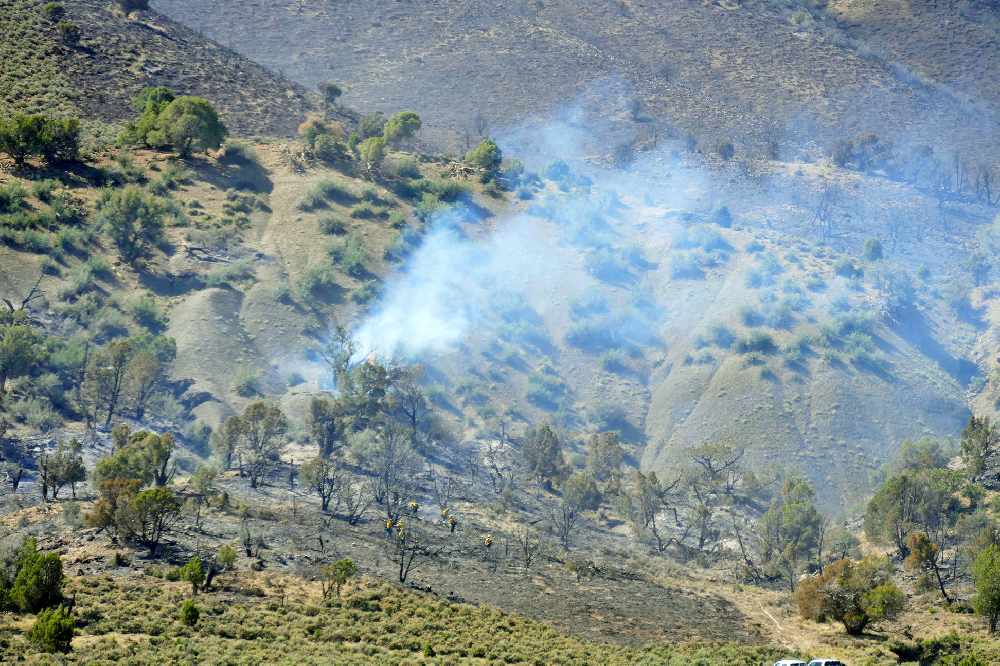 Ninety-nine percent of Routt County residents live in an area at risk of wildfire. That's according to the Colorado State Forest Service. Officials told locals about the risk at the recent Routt County Fire Mitigation Conference at CMC in Steamboat. A flammable area is one where vegetation like brush or forests can be prone to wildfires and pose a risk to the people living there. Across the state, the Forest Service found that 2.9 million Colorado residents live in an area prone to wildfires. The Routt County Office of Emergency Management has tips of how to stay safe, such as keeping your grass closely mowed, keep your house number clearly visible, make sure your road and driveway is passable for large vehicles in all types of weather, and avoid using equipment that can spark, especially near hay or dry grass. Here is a link to the list as well as some tips to protect your home.
Tips to protect your home from wildfire
Create a defensible space of at least 30 feet around your house and outbuildings.

Keep grass, both green and dormant, closely mowed. Space trees wide apart and prune lower tree branches well up from the ground. Keep tall grass, brush and trees out from under utility lines to protect essential services.

Make sure roads and driveways are passable by wide vehicles in all types of weather and that bridges are strong enough to support heavy, water-laden fire trucks.

Make your home address easily visible and include both your house number and street name in your address.

Establish fuel breaks along roadways and between buildings and fields or woodlands.

Keep mufflers and spark arrestors on agricultural equipment in proper working order, and watch out for rocks and metal when bush hogging or mowing.

Monitor hay baling operations closely. Check for hot bearings or hay caught in rollers. Keep a fire extinguisher handy.

Watch out for sparks when using welding equipment to build fences or repair equipment.

Avoid driving or parking vehicles in grassy areas where tall, dry grass can come into contact with hot pollution control equipment under your vehicle.

Postpone outdoor burning until your area greens up. Check with your local fire department to determine if all restrictions on outdoor burning have been lifted.
From the Routt County Office of Emergency Management
The Steamboat Marathon, Half-Marathon, and 10K are this Sunday morning. The City of Steamboat Springs would like to remind residents that westbound lanes of Lincoln Avenue will be closed, from 5th to 11th Streets, starting at 6 in the morning until about 3 p.m. Also, 6th street between Lincoln and Oak will be closed. The marathon starts up in North Routt County and runs along the Elk River on County Road 129. Volunteers are still needed. If you can help, go to https://www.steamboatchamber.com/events/volunteer/
A grief support group is starting June 11. It's called Facing the Mourning, and it is hosted by Northwest Colorado Health. The group meets on Tuesday evenings for an hour and a half through mid-July. It is for anyone coping with the loss of a friend or loved one. To sign up, call 970-871-7682.
Golf programs at Haymaker Golf Course are getting going next week. There has been a big increase in the junior programs, and women's golf programs at Haymaker, especially Ladies Night Monday, and Girls on the Green. Learn more at www.HaymakerGolf.com.
Congratulations to the Steamboat Springs High School Class of 2019. 181 seniors will walk the stage at 10 a.m. Saturday at Gardner Field.