Steamboat Radio News - Shannon Lukens
The new gondola at Steamboat Resort has been safety tested this week. Crews had to load 54 gondola cabins with 1,600 pounds each and then run the lift to make sure everything ran safely and smoothly, even in emergency situations. The weight was trash bins filled up with water… eight in each cabin. An inspector form the Colorado Passenger Tramway Safety Board was at the top terminal in Thunderhead Lodge, making sure every requirement was completed. The ski resort, and the new $15 million Doppelmayr gondola are set to open Nov. 23 for the 2019-2020 season.
Crews are making snow at Howelsen Hill, thanks to the cold temperatures. The snow is on the slopes at Howelsen and in the rodeo arena. Most of the season restrooms at Howelsen are closed for the winter. Multi-use trails on Emerald Mountain are open for all users, but be aware of changing conditions. Howelsen Hill Ski Area is scheduled to open on Nov. 30. Purchase your season pass by Nov. 16 before prices go up. They can also be purchased online at Steamboat Springs.net http://steamboatsprings.net/131/Howelsen-Hill-Ski-Area
A second person has been arrested for her involvement in the recent robbery at the Bank of Colorado in Craig. 38-year-old Kristy Lynn Carrillo was arrested in Murray, Utah, on a nationwide arrest warrant obtained by the Craig Police Department. Right now, she's being held in the Salt Lake County Metro Jail.
Fifteen new Drug Recognition Experts graduated from a training program in Colorado this week. Colorado Department of Transportation administers the training, which provides law enforcement agencies help in identifying and arresting drivers under the influence of drugs and marijuana. Over 30 percent of deaths on Colorado roadways can be attributed to impaired drivers.
The official ribbon cutting for the new site for the Arnold Barn on Mt. Werner Road is at noon today. Todd Arnold will be there. His grandfather built the barn. The barn was relocated from the Meadows Lot to its new home. It has also been fixed up and repaired. The Arnold Barn ribbon cutting is on site, at noon, rain, snow, or shine.
The City of Steamboat Springs Parks & Recreation department wants your opinion on two topics. One is whether there should be a fee for those who use the river and a tax or fee on tubes. The second is on the E-bike policy and the trails that are permitted. The survey is at EngageSteamboat.net or https://www.engagesteamboat.net/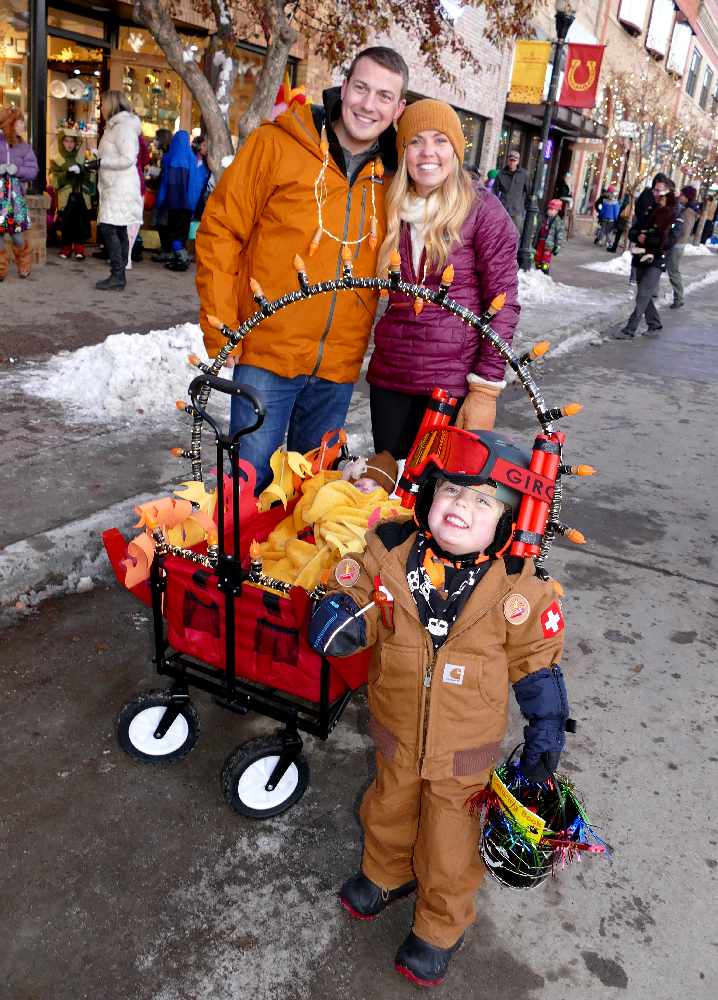 It was a happy Halloween in downtown Steamboat last night… a little bit cold. You can see some pictures on the Steamboat Radio Facebook page and on Instagram.