Steamboat Radio News - Shannon Lukens
Firefighters with Steamboat Springs Fire Rescue have recently responded to three carbon monoxide alarms that have detected unsafe levels in people's homes. All three showed legitimate unsafe levels of gas. Carbon monoxide is a colorless, odorless, and tasteless gas known as the "silent killer." Routt County fire departments want to remind residents to check gas alarms, heating, and ventilation systems.
Tips to prevent carbon monoxide buildup
Keep gas appliances properly adjusted.

Consider purchasing a vented space heater when replacing an unvented one.

Use proper fuel in kerosene space heaters.

Install and use an exhaust fan vented to outdoors over gas stoves.

Open flues when fireplaces are in use.

Choose properly sized wood stoves that are certified to meet EPA emission standards. Make certain that doors on all wood stoves fit tightly.

Have a trained professional inspect, clean and tune-up central heating system (furnaces, flues and chimneys) annually.

Repair any leaks promptly.

Do not idle the car inside garage.
Source: U.S. Environmental Protection Agency (via the Steamboat Pilot & Today)
Walmart is suing Routt County and Moffat County and 30 other Colorado counties for overvaluing its personal property tax for local stores. The retailer hopes to decrease their tax bills and potentially set a legal precedent.
Noah Wetzel's double-exposure photograph of a mountain biker under the total solar eclipse of August 2017, in Teton Valley, Wyoming. This image took first place in the Raw Category of the 2019 Red Bull Illume Image Quest adventure photography contest.
Noah Wetzel/Courtesy - via the Steamboat Pilot & Today
Noah Wetzel of Steamboat has taken first place in a photography contest. The category was international adventure and the shot was during the eclipse, taken from the Grand Tetons in Wyoming. The award ceremony was in Italy. The contest was for the elite Red Bull Illume Image Quest 2019.
Today is Black Friday and #Fresh Air Friday. Colorado Parks and Wildlife want you to get outside and enjoy some of the 41 state parks for free today. Five are here in Northwest Colorado.
You can vote through this Monday morning on one of the 53 designs for the 107th Winter Carnival. The theme is "Light up the Sky." Designs are at www.WinterCarnivalButtonArt.com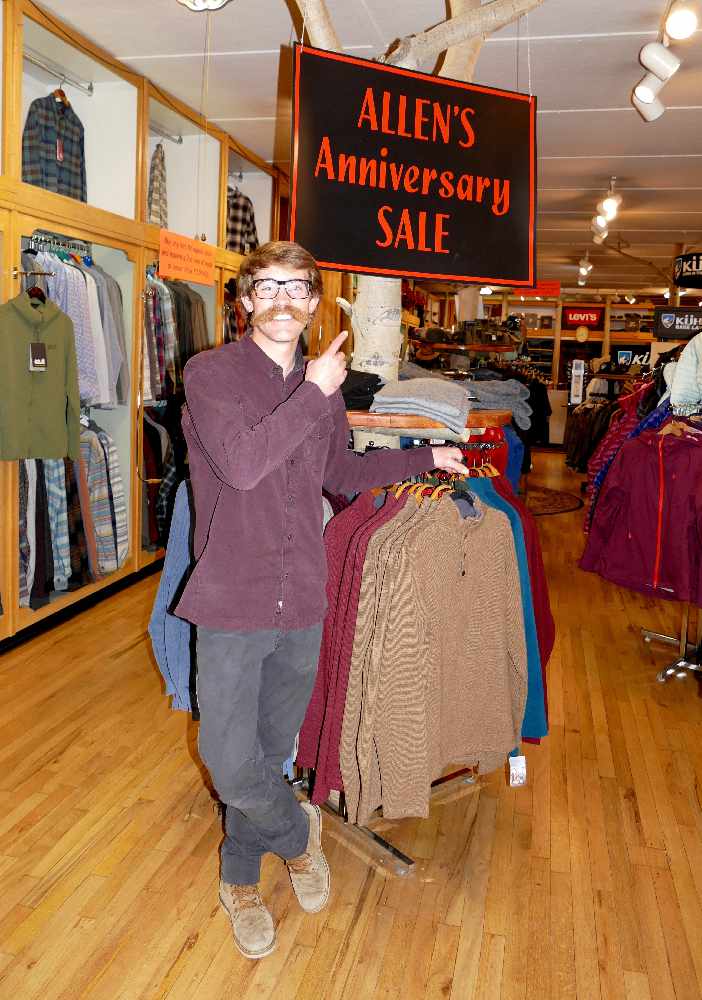 Kris Allen from Allen's Clothing
Tomorrow is Small Business Saturday. Allen's Clothing is one of those small businesses in downtown Steamboat Springs. They are having a special anniversary throughout the day tomorrow, celebrating 70 years in business in Steamboat, with the 4th generation, Kris Allen. We'll be broadcasting live from 11-1.