Steamboat Radio News - Shannon Lukens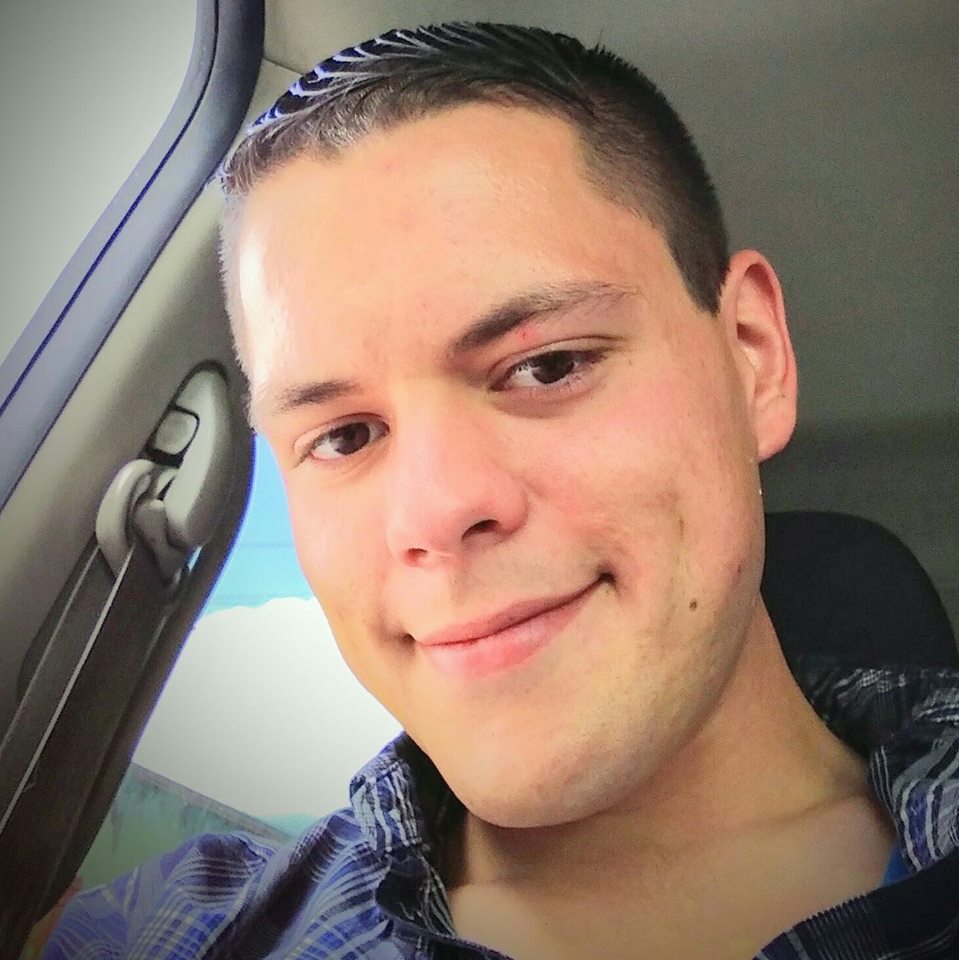 Elliot Stahl - Facebook photo
A body has been found south of Yampa. Routt County Sheriff Garret Wiggins says it looks like it's a homicide. The body of 26-year-old Elliot Stahl of Steamboat was found by a fisherman. Sheriff Wiggins says Stahl was last seen at a gas station in Craig last Saturday evening. He says they have several suspects but haven't yet made an arrest. There is a $2,500 reward if you have any information that leads to a suspect in the murder. Call Routt County Dispatch at 970-879-1090, or Crime Stoppers at 970-870-6226.
It's another snowy day in Steamboat. It should end by early afternoon, with most of the snow falling at over 8,000 feet in elevation, with up to a foot, and three to six inches in town. A second storm starts Sunday.
The air has been hazy in Steamboat and Northwest Colorado. It's because of smoke from three wildfires burning in Utah. While air quality monitors in Hayden and Craig showed some elevated levels of particulates, there's no cause for concern for health or air quality, according to Scott Cowman who is the Routt County Environmental Health Director. Levels would have to be high for more than 24 hours.
Craig City Councilman Brian MacKenzie has officially resigned, after being arrested on three child-sex related felonies in Jefferson County. Two other councilmen confirmed the Letter of Resignation from MacKenzie. Council is moving forward to appoint his replacement.
Triple Crown baseball and softball games will again be played at Emerald Park next summer. Triple Crown Sports was using the fields at Emerald on a trial basis, since they lost the use of two baseball fields in Hayden, while the new school is being built there. Triple Crown paid to use the fields, and gave about $4,300 for capital improvements, so the city put in a new drinking fountain and water bottle refill station. No one objected to Triple Crown using the fields again next year, at this week's City Council meeting, so council approved the city's contract for special use of the fields for another year.
Oak Creek is still looking for a new clerk and administrator. Three of the top applicants have recently turned down the job. Resumes are being accepted through Nov. 15. To apply for the position, visit townofoakcreek.com/wp-content/uploads/2019/10/town-of-oak-creek-advertisment-2019-revised-101719.pdf
"The Addams Family" is the play being performed at Steamboat Springs High School. It's at 6 p.m. tonight, and 2 and 6 p.m. Saturday, in the theater at SSHS. Purchase tickets at the door, or at All That at 811 Lincoln Ave.
In sports, the Steamboat Sailors football team is on the road in Edwards tonight, to play the Battle Mountain Huskies. You can listen to the game on KTYV 105.7 Sports on FM and watch through the Steamboat Radio YouTube page.
And the Steamboat Wranglers have a three game series at home tonight, starting at 8 p.m. at Howelsen Ice Arena. Saturday night's game at 6:30 is Pink the Rink, for Breast Cancer Awareness Month.