Steamboat Radio News by Shannon Lukens
Flames could be seen shooting from 13th Street last night from what appeared to be a wildland fire. Some pre-alerts were given to those living in the area through the reverse 911 system. At one point, there was concern about a gas leak. Steamboat Springs Fire Rescue was able to get the fire out. No word on how it started, but it could have been from welding.
Fire video from Lisa Lorenz:
Fire on 13th Street

Flames could be seen shooting from 13th Street tonight, from what appeared to be a wildland fire near Native Excavating, and also near the Rocky Mountain Youth Corps building. Multiple fire vehicles are on hand. At one point, there was fear of a gas line leak. The fire may have started from welding. Thank you to Lisa Lorenz for sharing the video.

Posted by Steamboat Radio on Thursday, October 22, 2020
Courtesy West Routt Fire Protection.
Routt County fire crews are helping out with the East Troublesome Fire in Grand County and the Cameron Peak Fire. The Routt County Office of Emergency Management says six engines, about 15 firefighters, and two dispatchers have been sent to help with both fires. Those fire crews are from Oak Creek, West Routt, North Routt, and Steamboat. Here's West Routt Fire Chief Trevor Guire.
East Troublesome Fire from Routt County, courtesy Leigh Rushton.
The East Troublesome Fire is the closest, in Grand County. It has burned over 125,000 acres since it started last Wednesday and it is only 5% contained.
Cases of COVID-19 are up in both Routt and Moffat Counties, with 31 cases reported in Routt County in two weeks, and 11 cases in Moffat County since Friday. More than half of the cases are in people over 50 years old. Dr. Brian Harrington is the Chief Medical Officer for Routt County Public Health. He says that it's important that those people who may be at low risk, continue to be vigilant to avoid getting the virus.
Harrington adds that residents need to avoid large social gatherings, and that includes Halloween parties.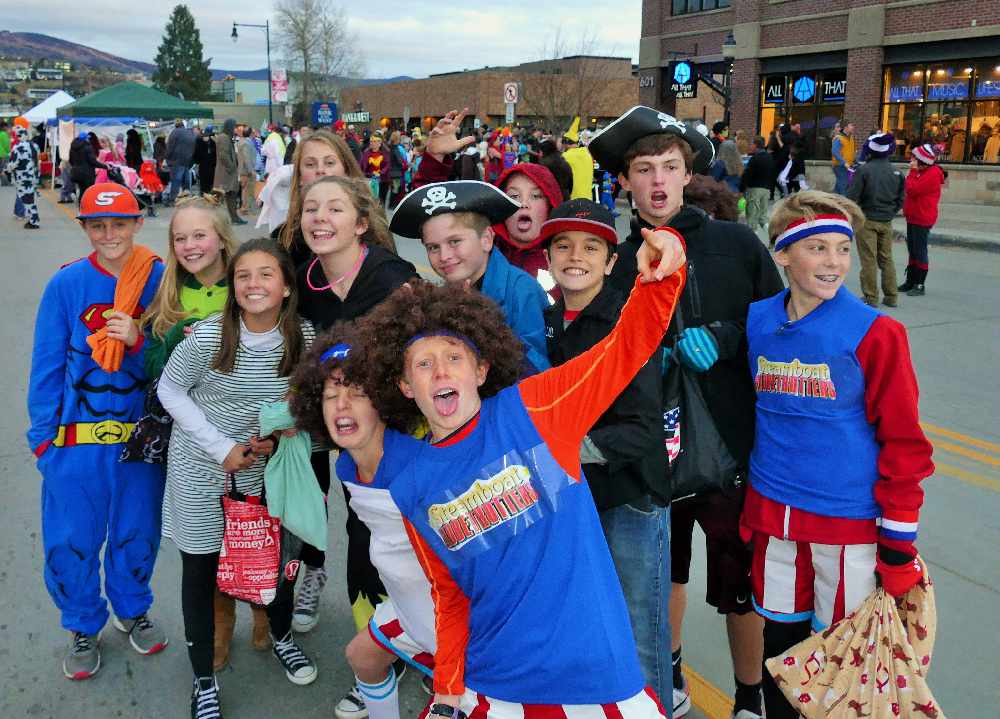 The downtown Halloween Stroll in Steamboat has been canceled this year as has Trick-or-treat Street in Craig. Kandee Dilldine organizes the event in Craig.
Moffat County Public Health Director Kari Ladrow says it was a difficult decision and they tried locally to work with the Downtown Business Association to come up with different solutions, but in the end, under the advisement of the state and in an effort to safeguard their Protect Our Neighbors status, the downtown Halloween event had to be canceled.
Ballot Count, Routt County residents have now returned 7,123 ballots as of Thursday. That's according to the Colorado Secretary of State's office.
The Steamboat Springs Ski & Sports Swap is Saturday. It's from 11 a.m. to 4 p.m. outside in the parking lot at Howelsen Hill tomorrow.
Chile Divas will be giving away bags of freshly roasted mild chilis, Saturday at Steamboat Ace Hardware. One bag per family. Tell them you heard about it on Steamboat Radio.
In high school football, it's Homecoming in Oak Creek. The Soroco Rams host Gilpin County tonight at 7 p.m. The Hayden Tigers are also at home tonight with a game against Vail Christian at 7 p.m. the Moffat County Bulldogs head to Elizabeth Saturday. Kickoff is at 1 p.m.
From Routt County Public Health… Numbers are at their highest since the start of the pandemic. Continue to be careful and keep everyone safe. Help make COVID stop with you.