Steamboat Radio News - Shannon Lukens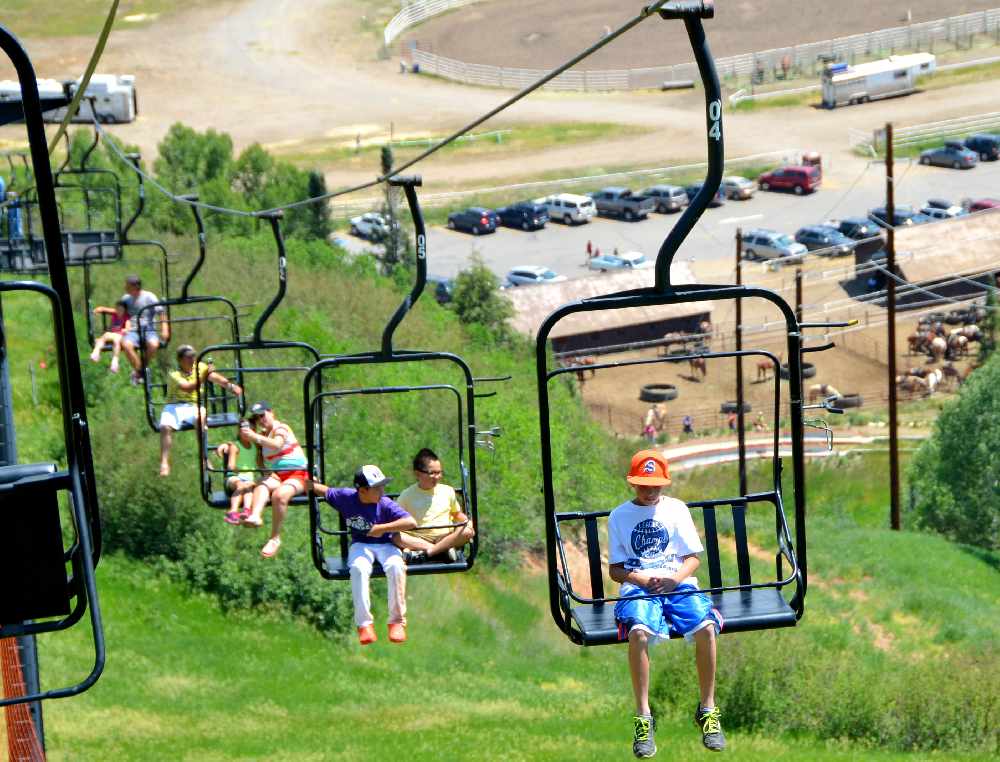 The proposed budget for the City of Steamboat Springs next year includes pay increases for city staff, a change to destination marketing funding for the Steamboat Chamber, and partial funding for the long-awaited chairlift replacement on Howelsen Hill. Council had a work session on the budget this week. The city is budgeting for a 3.5% increase in sales tax revenue, which would be $27.6 million dollars in 2020. The proposed budget goes before city council for first reading on Tuesday, Oct. 15.
Oak Creek has come up with enough money to purchase a popular trail system on private land, just outside of town limits. The last piece of funding needed was a $15,000 grant from the Yampa Valley Community Foundation which was awarded last week. The total amount of grant funding was $522,000. The piece of property is 4.5 miles of trails on 165 acres.
The In Celebration mall on Lincoln Avenue is reopening Oct. 11. It's been closed most of the summer. One of the new businesses will be a new candy store with retro candies, since Rocket Fizz closed.
The Cattlewomen's Poker Run is tomorrow. It's a 5k Fun Run hosted by the Routt County Cattlewomen. Here's more Adonna Allen.
The way it works, is each participant get a playing card at each kilometer. Whoever has the best poker hand at the end wins a quarter side of beef. And everyone who participates gets a beef burrito. Adults are $10 and kids 12 and under are free. Register today at Alpine Bank, or before the start of the race at Sherrod Ranch on Routt County Road 44.
There's an open house today for JDW Incorporated, celebrating 50 years in the heating business. It's from 11 a.m. to 2 p.m. at their shop at 693 Evans Street in Steamboat and everyone is invited.
The Banff Mountain Film Festival is in Steamboat next week. The movies are about the mountains. Nine films will be shown, ranging from two minutes to 39 minutes long. The film festival is next Wednesday night, Oct. 9, in the Albright Auditorium at Colorado Mountain College. Tickets are $22 and a link to buy a ticket is on our website. https://www.brownpapertickets.com/event/4272940?fbclid=IwAR1gOY-PswKQm1PJyG8VxsKvkES6PtWNnuvnYLztGoZ3C7iYCzcOmhsuC0
The Storm Peak tower site for Steamboat Radio has been having some power outages, which has affected KBCR and The River, mostly on Thursday.