Steamboat Radio News by Shannon Lukens
A 34-year-old man from Oak Creek died in a one-vehicle rollover accident west of Milner Thursday morning. Colorado State Patrol reports that Andrew Hucke was weaving through the lanes heading east on Highway 40 and went off the road and up an embankment, hit a rock and overturned in his '99 Ford Contour. He was not wearing a seatbelt. Colorado State Patrol says excessive speed is thought to be a factor as well as possible alcohol or drugs.
A small fire started in a remote area north of Hayden last night. It was in the Sugar Loaf Bears Ears area, about two miles from Routt County Road 80. Craig Dispatch sent a helicopter out, with help from West Routt Fire and other state firefighters. It was only about an acre, and they got it out, and then kept an eye out for spot fires on the perimeter. Mo Demorat with the Routt County Office of Emergency Management wants to remind everyone, especially hunters, that no campfires are allowed.
Demorat also wants to remind everyone that Routt County is in Stage Two Fire Restrictions.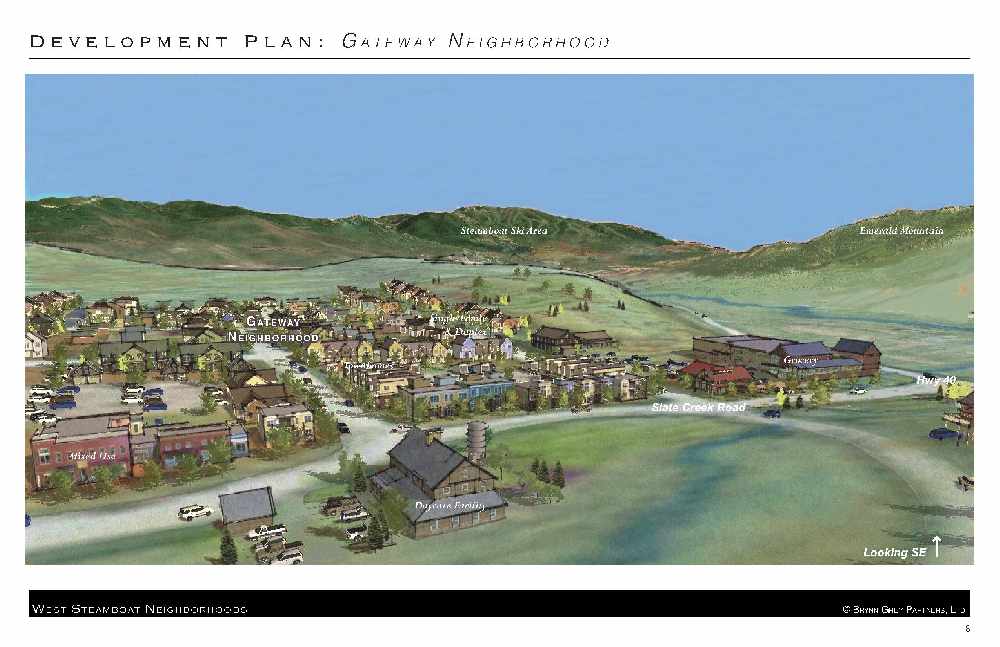 Developer Brynn Grey Partners has reached out to Steamboat Springs City Council with an update on West Steamboat Neighborhoods. Brynn Grey says they were ready to proceed after voter approval but the Purchase and Sale Agreement with Steamboat 700 expired. Brynn Grey wasn't allowed to buy the property to build new single family homes and duplexes. In Friday's letter to City Council Brynn Grey writes, "What happens next is entirely up to Steamboat 700." Melissa Sherburne is the Managing Partner for the project. She says it's been a long journey but they're committed to the vision of West Steamboat Neighborhoods more than ever.
Brynn Grey says if Steamboat 700 agrees to the purchase of the property, they'll submit plans to start work on West Steamboat Neighborhoods in the spring. If not, they'll start looking at other options.
Jake Hedrick was arrested Wednesday for domestic violence and three outstanding warrants. Those warrants were for missing previous court dates. Hedrick is the 26-year-old Steamboat Springs man who has been accused of allegedly spray painting red hearts throughout Steamboat. Hedrick was in court Thursday afternoon, from the Routt County Jail. He asked Judge Garrecht for a personal recognizance bond so he didn't have to stay in jail. Judge Garrecht agreed on the PR Bond for the three warrants but set bond of $1,000 for the 1st Degree Criminal Trespass, and Violation of Protection Order charges from Wednesday. Hedrick is still in jail and has another court date this coming Tuesday morning.
The Labor Day weekend starts today. Colorado State Patrol wants to remind drivers to be safe and buckle up. Law enforcement agencies across the state are on alert for DUIs and any dangerous and impaired drivers over the end-of-summer Labor Day weekend. Keep the roads safe by calling the REDDI hotline number, which is Report Every Drunk Driver Immediately. That number is 1-800-442-9090.
The IKON Pass has added Red Mountain in British Columbia to its list of ski resorts for this upcoming season. That's now a total of 44 destinations this winter, including Steamboat.