Steamboat Radio News - Shannon Lukens
A Craig man led police on a high-speed chase over Rabbit Ears Pass Sunday. 25-year-old Kyle Neighbors reportedly stole a Nissan Xterra in Craig and then led police on a chase. Steamboat Police tried to stop the car, but it sped away east on Highway 40. Local law enforcement with the forest service also joined the chase. Steamboat Police eventually stopped, and that's when a Colorado State Patrol trooper set up "stop sticks, which worked. All four tires deflated and the car went into a ditch. Neighbors ran, but troopers found him hiding in a tree and he was arrested. He was taken to the hospital and then the Routt County Jail where he was booked on charges related to the pursuit. Craig Police are investigating the car that was allegedly stolen.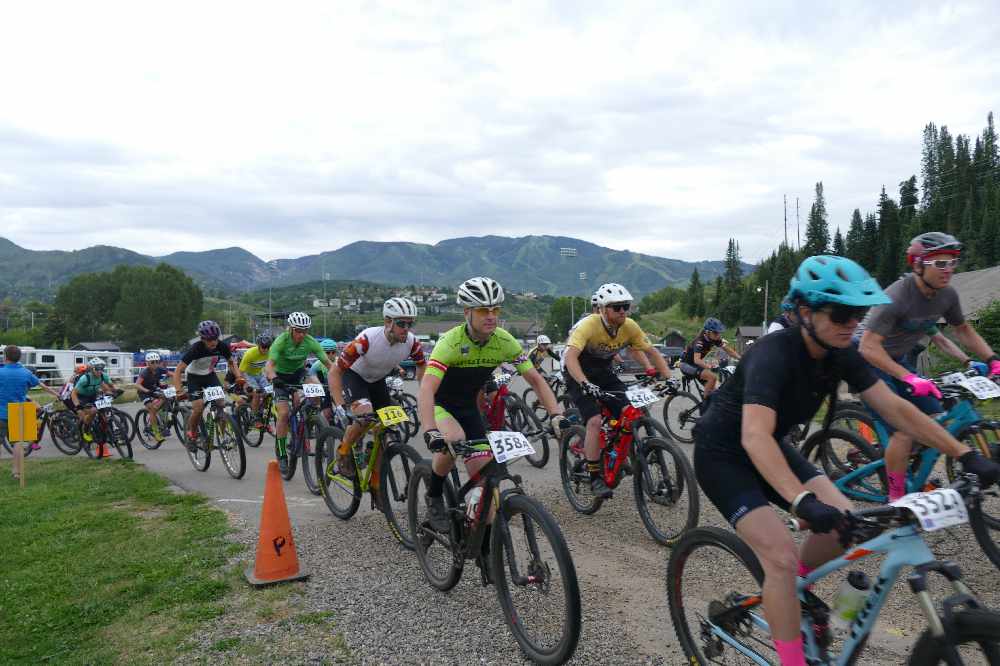 This is the start of the second wave of the Steamboat Stinger on Saturday. Photo Shannon Lukens.
A man from Littleton died in the Steamboat Stinger bike race on Saturday. The 45-year-old man apparently collapsed near an aid station on Emerald Mountain. His name hasn't been released.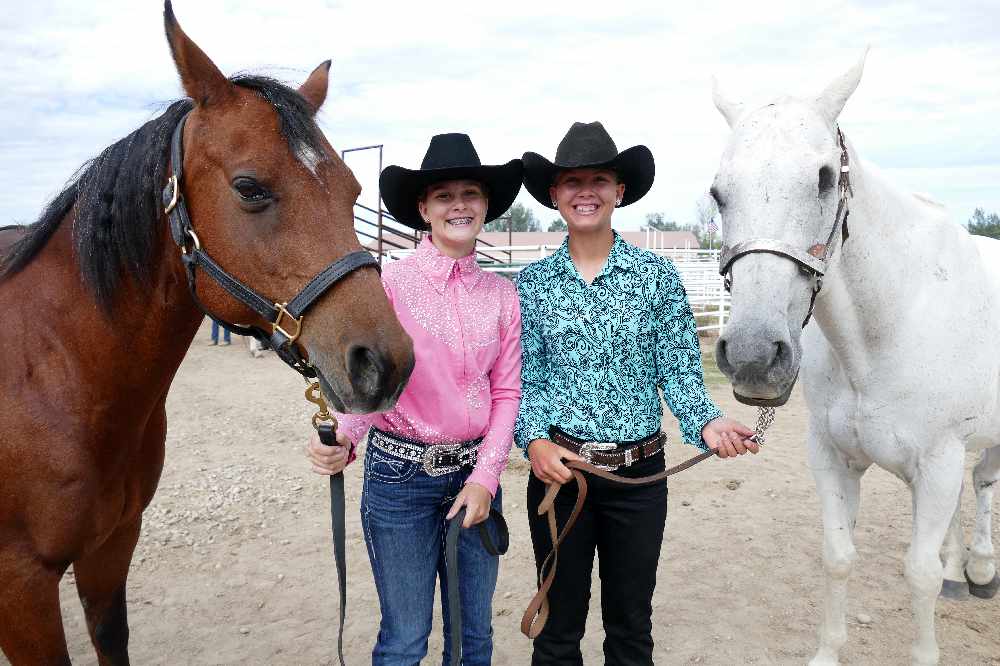 The 105th Routt County Fair is underway in Hayden, with lots of animals and activities throughout the coming weekend. This year's theme is Cheers to 105 years. Bailey Iacovetto is your 2019 Routt County Fair Queen.
There are activities every day. This morning is the Livestock Stalling and Horse Show. At 6 p.m. tonight is the 4-H roping. One highlight will be the Demolition Derby next Friday night. It always sells out so get your tickets soon. You can find the full schedule at www.RouttCountyFair.org .
The Routt County Fair is looking for entrants for the Junior Rodeo, Saturday August 17th at noon at the Routt County Fairgrounds in Hayden. Registration is open to youth ages 5 to 15. Events include Open Barrel Race, Youth Bull Riding and Mini Broncs. To sign up, call Donny at 970-846-9233.
The 2019 Yampa River Cleanup was Saturday. About 70 people helped pick up trash along 12 miles of the river in Steamboat Springs, Hayden, and Craig. A lot of trash was found including plastic, empty cans and water bottles, an old sleeping bag, and a shopping cart. The most commonly found trash tossed in the Yampa River were cigarette butts.