Steamboat Radio News by Shannon Lukens
Steamboat Fire Rescue was called to Sundance Plaza Sunday for smoke at the Sherwin Williams store. Here's Lieutenant Joe Oakland.
It happened in the Sherwin Williams warehouse. No real damage to the store. No injuries.
A cement mixer went off Hwy 9 near Kremmling. Photo courtesy Vladan Chase.
A cement mixer went off the road on Hwy 9 just outside of Kremmling Saturday morning, closing the highway for a few hours, and re-routing traffic through Winter Park. Colorado State Patrol says the truck skidded off the road, through a guardrail, down a steep embankment, rolling one and a half times before resting on its roof. The 54-year-old driver was airlifted to St. Anthony's Hospital in Lakewood with head, chest, and leg injuries.
Routt County has reported one new case of COVID-19 before the weekend. A man in his 20s is symptomatic and is recovering in isolation. Routt County has 95 total positive cases with 16 cases since July 10 and 204 test results pending. UCHealth Yampa Valley Medical Center is also now reporting there have been eight hospitalized patients since the beginning of the pandemic.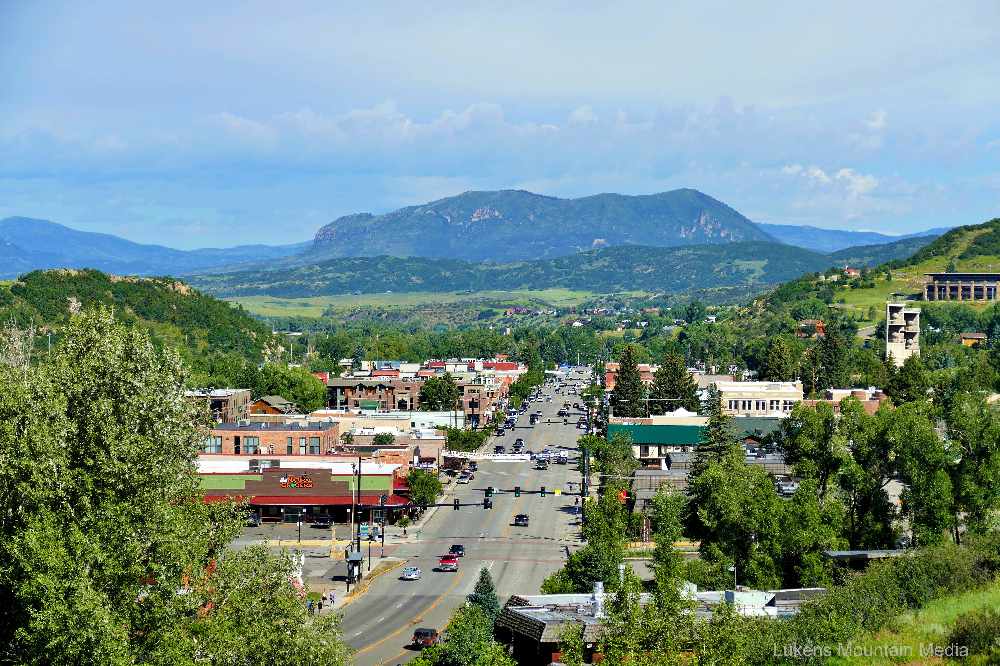 Routt County Commissioners met with the chamber and leaders of different industry groups in Steamboat Friday, to get updates on how their businesses are being affected. From the building department, Todd Carr says builders have been busy with remodels and decks, and home improvements. There aren't any large new commercial projects.
Local realtor Geoff Petis spoke for the real estate industry. The month of June saw 132 properties go under contract in Routt County, which is the most since 2008.
Petis says Open Houses still aren't allowed and masks are required when showing homes.
Low mortgage interest rates could be helping the real estate industry. Adonna Allen represents banking in Steamboat. She says now is the time to re-finance.
There's more. We'll share those comments in the news tomorrow.
Roadwork update…
Chip Seal and Striping on Highway 40 in west Steamboat starts today. It's from near the Eagle Soaring RV Park to 13th Street. There will then be two lanes of travel into Steamboat Springs which is expected to improve traffic flow. More work will be done on Highway 40 at Hilltop Lane. The median will be extended in front of the gas station there.
Work starts today on the Stokes Gulch Culverts. That's south of Hayden. County Road 53 will be closed for about three weeks.
Work starts Friday on Highway 40 in Hayden to bring the curb ramps into compliance with Public Rights of Way Accessibility Guidelines. Some of the sidewalks, curbs and gutters will also be improved. It should last through late August.