Steamboat Radio News - Shannon Lukens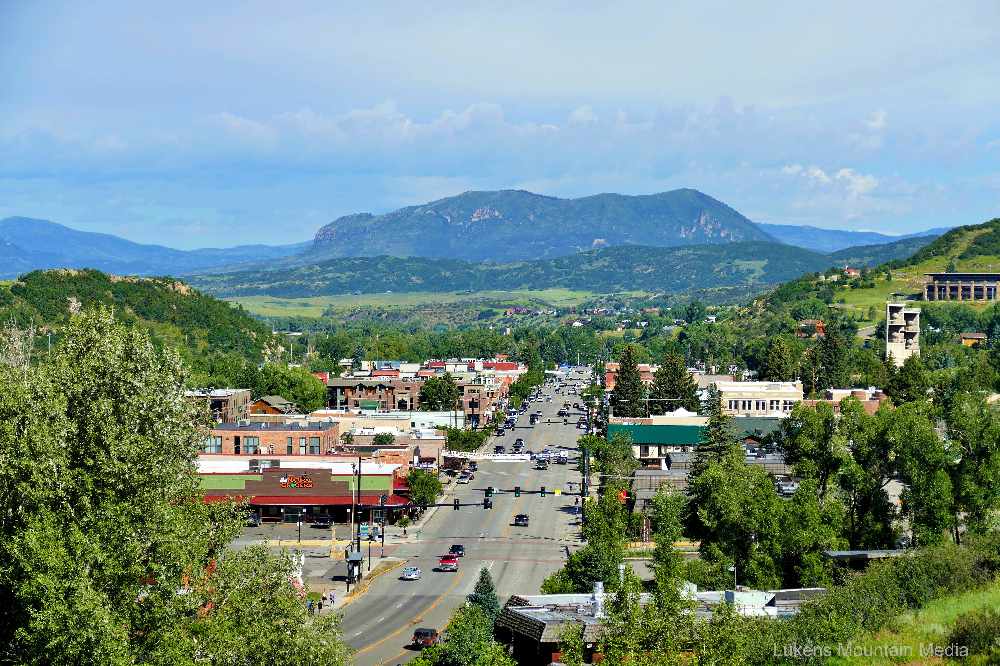 Two Steamboat teenagers were arrested for theft from some local businesses in downtown Steamboat this spring. They were shoplifting. One of the stores was Fringe Boutique. Owner Pam Pole says it is lost income for her business, and that it's even more upsetting since she supports the teams and schools with events like after prom.
The teenagers also went down to All That. Owner Kim Bates says she knew items were taken from her business, so she went down to Mary Jane's to see if the girls were there. They were. That's when police were called. Bates says it was disappointing.
Steamboat Police Sergeant Jeff Wilson says store owners should be aware of shoplifters as we head into the busy summer season.
That's Sgt. Wilson with Steamboat Police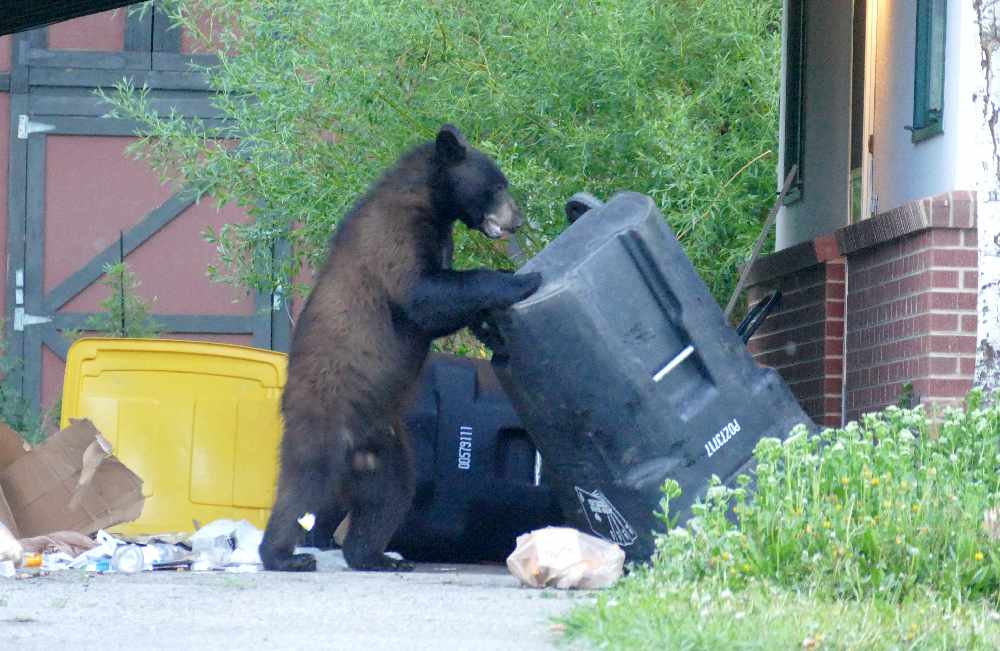 Colorado Parks & Wildlife is warning the public again to lock up your trash so bears can't get into it. Area wildlife manager Kris Middledorf says wildlife and police officers have responded to 55 bear-related incidents since April 1. Bears have gotten into trash cans and cars, and one got into a home on Ski Trail Lane last Friday. Video of a bear trying to get into a bear-proof trash can on Fish Creek Falls Road over the weekend is on the Steamboat Radio website and Facebook page. City ordinances say trash needs to be stored in a building, house, garage, or dumpster enclosure. If it isn't wildlife-resistant, it has to be set out after 6 a.m. The fine is from $250-$750. Bird feeders are allowed in city limits but they have to be suspended by a cable or another device that makes them inaccessible to bears from April 15 to Nov. 15. Also, lock your car doors and any first-floor windows or doors to your home.
This happened tonight in the Fish Creek Falls Road area of Steamboat Springs. The bear gets very aggressive with the bear-proof trash can at about four minutes into the video. And the one particular trash can is definitely bear proof, as you will see at the end. Colorado Parks and Wildlife, Aces High Waste & Recycle, Royal Flush Portable Sanitation Services

Posted by Steamboat Radio on Friday, June 7, 2019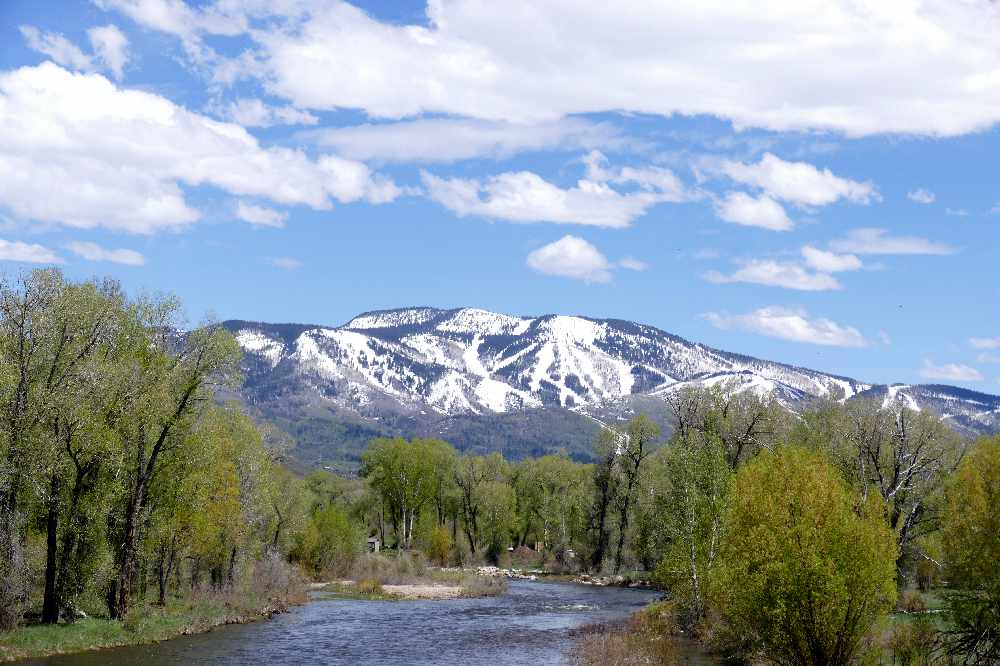 The Colorado River Drought Contingency Plan is studying ways to reduce water use in the Colorado River basin. That includes the Yampa River. Three possible actions include storing water in a reservoir upstream of Lake Powell. Next would be cloud seeding. Finally, a voluntary program would temporarily pay farmers to not use their water… the water they have a right to. More: https://www.aspentimes.com/news/local/colorado-taking-demand-management-workgroups-behind-closed-doors/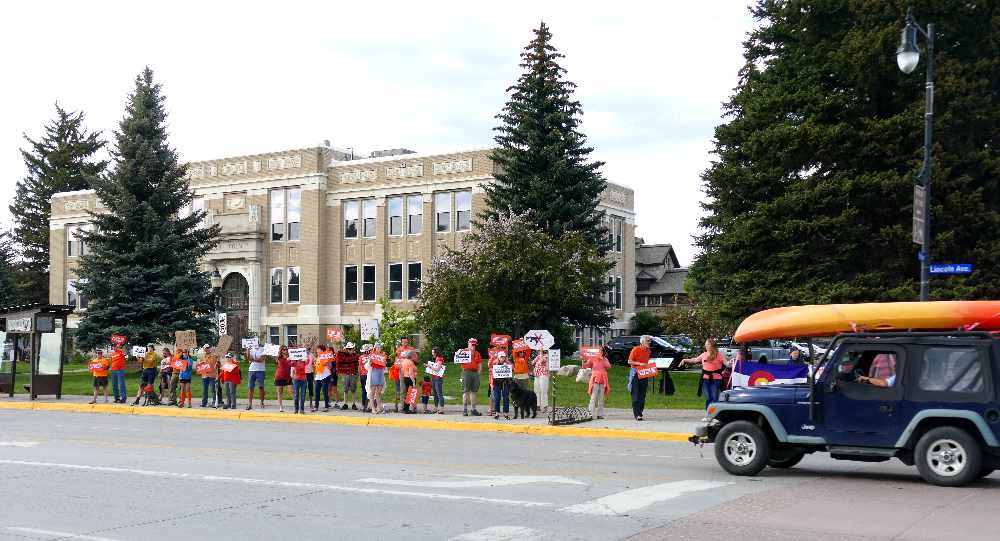 Routt County residents wore orange in front of the Routt County Courthouse Friday, recognizing National Gun Violence Awareness. Lulu Gould helped organize the event, which she says is to honor the many lives affected by gun violence.
Gould says Routt County is nationally recognized for its awareness.
Demonstrations were held across the country as well.
Low Country Kitchen has closed its doors after five years in business in Steamboat. The restaurant recently moved to its new location at 9th and Oak. A sign on the door says a restructuring of the company failed which means Low Country Kitchen could no longer stay open.