Steamboat Radio News - Shannon Lukens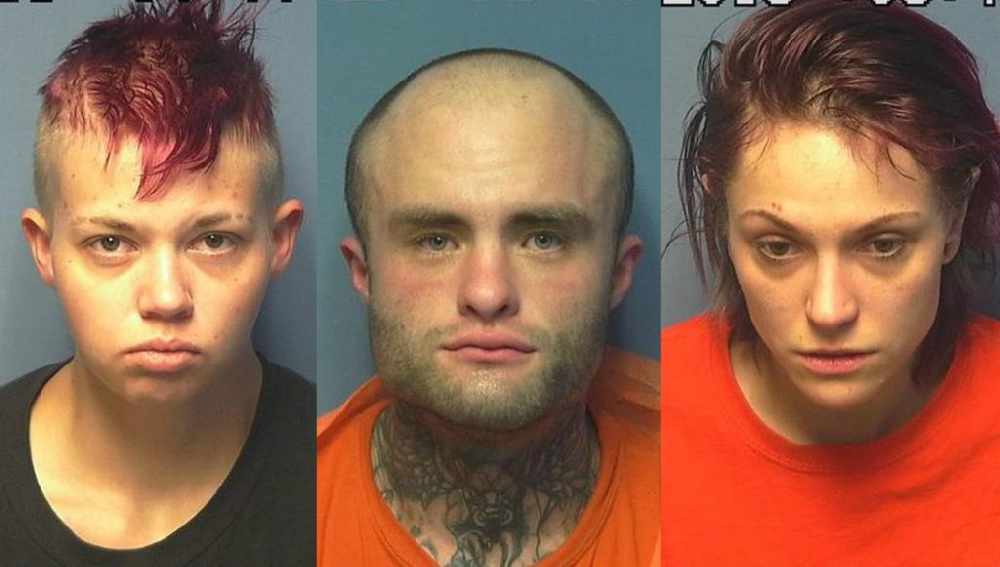 Brooke L. Forquer, William C. Ellifritz and Skyla M. Piccolo-Labbs
Three people from Craig have been arrested on 1st degree murder charges in connection with the death of 26-year-old Elliot Stahl of Steamboat Springs. Stahl's body was found by fishermen Monday in Routt County National Forest, outside of Yampa. Those booked into the Routt County Jail are 23-year-old Skyla M. Piccolo-Labbs, 26-year-old William C. Ellifritz, and 21-year-old Brooke L. Forquer (FORKER). Routt County Sheriff Garrett Wiggins tells the Steamboat Pilot & Today that he is confident all three were participants in Stahl's murder but they are still gathering information.
Three poachers from Craig have been caught, and charged in the illegal killing of multiple deer. It started with a tip to Colorado Parks and Wildlife back in January of 2018, from someone who saw a dead deer in the back of a truck being driven by a 17-year-old. The investigation started, and CPW officials learned two other men were involved. All three men pleaded guilty and were assessed different charges, fines, community service, and probation. The juvenile isn't being named. His father is 42-year-old John Pinnt, which was also charged along with 23-year-old Levi Baysinger. If you have a tip about poaching or a wildlife violation, contact Operation Game Thief at 877-265-6648.
The snow is going to keep falling. Up to six inches more is in the forecast every day through Wednesday. Buffalo Pass had 14 inches of snow up at the tower site from the storm on Sunday.
A Girl Scout from Clark has earned her Gold Award. Samantha Kucera is also a senior at Steamboat Springs High School. She has developed a program to teach wilderness skills, such as how to start a fire, and what to do when you get lost. Kucera also developed a website for kids to learn about wilderness skills, samanthak443.wixsite.com/dtwilderness.
The Steamboat Sailors football team heads into Homecoming week with a 3-4 record. Vladan Chase is the Voice of the Steamboat Sailors.
Moffat County also won their game Friday night over Coal Ridge, Hayden lost to West Grand, and Soroco beat Rangely, 48-34.