Steamboat Radio News - Shannon Lukens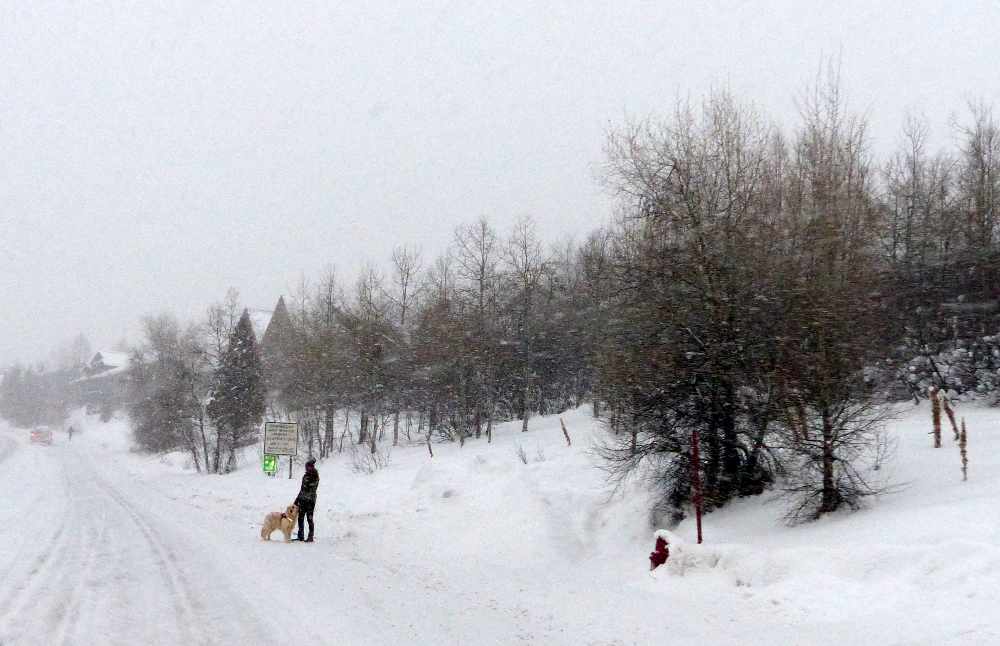 It's a Champagne Powder morning, and the snow should keep falling. A winter storm warning is in effect until midnight tonight, especially on the mountain passes. Wind gusts could get as high as 40 miles per hour.
A man from Oak Creek is missing. 25-year-old Kyle Baglo hasn't been seen since Sunday night. His last known location was east of Steamboat Springs near the intersection of Highway 40, and 131. Baglo was in a navy blue 1997 Honda CRV. If you have any information that might be able to help in the search, please call police at 970-879-1090.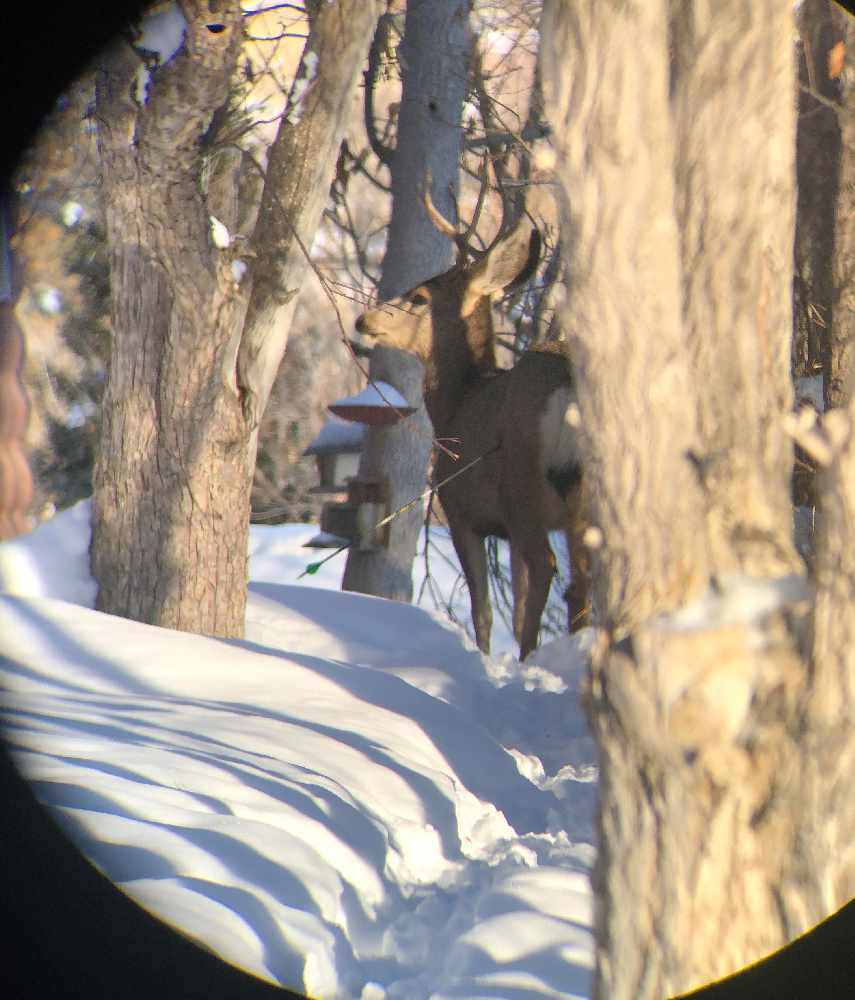 Someone illegally shot a mule deer in Craig Tuesday. Colorado Parks and Wildlife officials want to know who did it. The injured deer had an arrow sticking from his left rear hip. Wildlife Officer Mike Swaro says the deer seems to be doing OK.
Swaro says the wound was fresh and the black carbon arrow looked new, like it could have been a Christmas gift. They would like to know who did it, and if it might have been a mistake. They will take that into account if the person comes forward.
If you have any information, call 970-942-8275. Or you can remain anonymous by contacting Operation Game Thief. There could be a monetary reward.
The World Pro Ski Tour is at Howelsen Hill in Steamboat Springs today. The athletes are competing for the Moose Barrows' Trophy. Barrows is a former pro racer who grew up and lives here in Steamboat. Pro qualifications start at 9:30 a.m. followed by the Pro Round of 32 at 11:30. The Dual Super Slalom Round of 16 to the Finals is from 5:30 to 7 p.m. this evening. Two-time Olympic gold medalist Ted Ligety is competing in his World Pro Ski Tour debut.
The Steamboat Springs Tennis Center is offering a free camp for new or beginner tennis players today and tomorrow. It's for kids. Those kids ages 5-11 meet from 9-10 a.m. this morning. The camp for 12 to18-year-olds is from 10:30-11:30. Make sure to bring non-marking shoes. To reserve a spot, call 970-879-8400.
Stagecoach State Park is hosting the 9th annual Steamboat Great Outdoors Ice Fishing Tournament. You can win up to $30,000 in cash and prizes. It's from 8 a.m. to 3 p.m. this Saturday at Stagecoach State Park, near Oak Creek. Pre-register at Stagecoach State Park, Yampa River State Park, or the Colorado Parks and Wildlife office in Steamboat on Weiss Drive. More information is at SteamboatFishingAdventures.com
Registration form: https://www.steamboatfishingadventures.com/images/2020_Ice_Fishing_Tournament_REGISTRATION_FORM.pdf