Steamboat Radio News - Shannon Lukens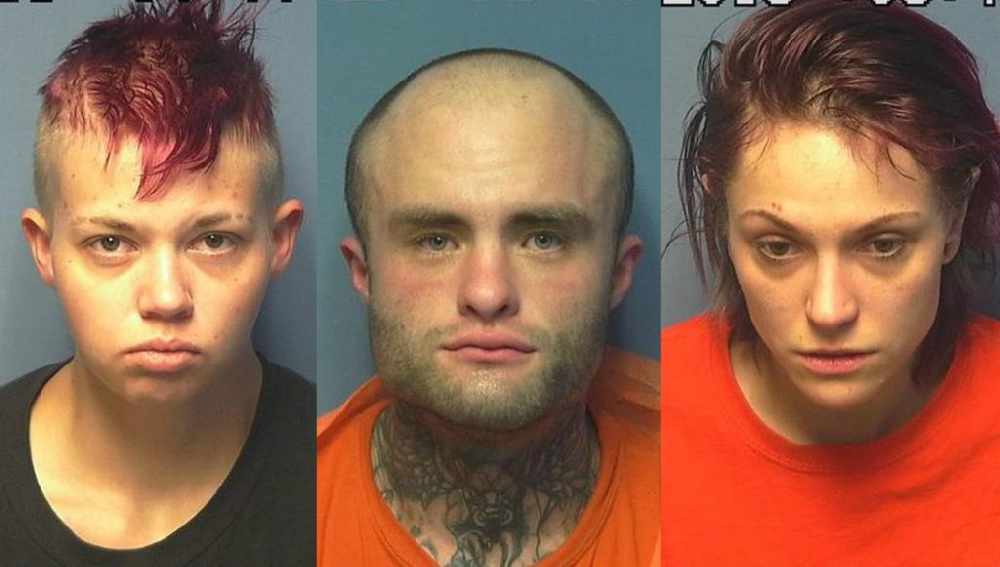 A preliminary hearing is underway for the three suspects charged in the murder of Steamboat resident Elliot Stahl. 26-year-old William C. Ellifritz, 21-year-old Brooke L. Forquer, and 23-year-old Skyla Marie Piccolo-Laabs are all from Craig. A timeline of events that led to the discovery of Stahl's body near the Flat Tops Wilderness Area was the focus during the two days of testimony at the Routt County Judicial Center. A fisherman found the body. The timeline includes Stahl being involved in a traffic stop west of Hayden, and then getting a ride to the Kum & Go in Craig after the driver of that car was arrested. There was also surveillance video from Casey's Pond before the murder that showed Stahl and the suspects. There's also video of the car they were in passing through Oak Creek, and then heading back more than an hour later. There was an autopsy. Cause of death is loss of blood due to stab wounds. The preliminary hearing will resume Jan. 16.
Snow is on the way every day for the next week, which means avalanches could happen. The Colorado Avalanche Information Center says there was an avalanche on Buffalo Pass on Sunday, triggered by a group of skiers who managed to get out safely. The avalanche danger for Steamboat and the Flat Top Wilderness Area is moderate, but weak snow under new snow could trigger avalanches. There is a free clinic and discussion on avalanche safety Friday night, at CMC. The talk is hosted by the Colorado Avalanche Information Center. It's from 7-9 p.m. at Allbright Auditorium at CMC. Then there is a field session on avalanche safety all day on Saturday on Rabbit Ears Pass. Sign up at Ski Haus for $45.
Matt Karzen has announced he is running for district attorney for Colorado's 14th Judicial District. He is already district attorney, after being appointed to replace Brett Barkey in July. Karzen has over 24 years of criminal law experience. If elected, Karzen would serve as the DA through 2024.
The Colorado Parks and Wildlife Commission meets next week in Denver. The commission will talk about passes, permits, and registration regulations. They'll review "Big Game" regulations and the hunting seasons for waterfowl and migratory birds. They'll also discuss state wildlife areas and herd management plans which includes deer in Brush Creek and Basalt, also pronghorn in the San Luis Valley, and the pronghorn and Bighorn Sheep in the Collegiate Range. The meeting is January 15-16.
More people were arrested for DUI over the New Year's holiday than last. Colorado State Patrol and Colorado Department of Transportation calls it the "Heat is On" campaign348 impaired drivers were arrested over the DUI enforcement period of Dec. 27 to Jan. 2. That's 14 more than last year's 334. Local police and sheriff's departments didn't submit their numbers. Overall last year, there were 8,513 DUI arrests across the state of Colorado during the different Heat is On enforcement campaigns throughout the year.
Today is Jan. 9. It is National Law Enforcement Appreciation Day.