Steamboat Radio News - Shannon Lukens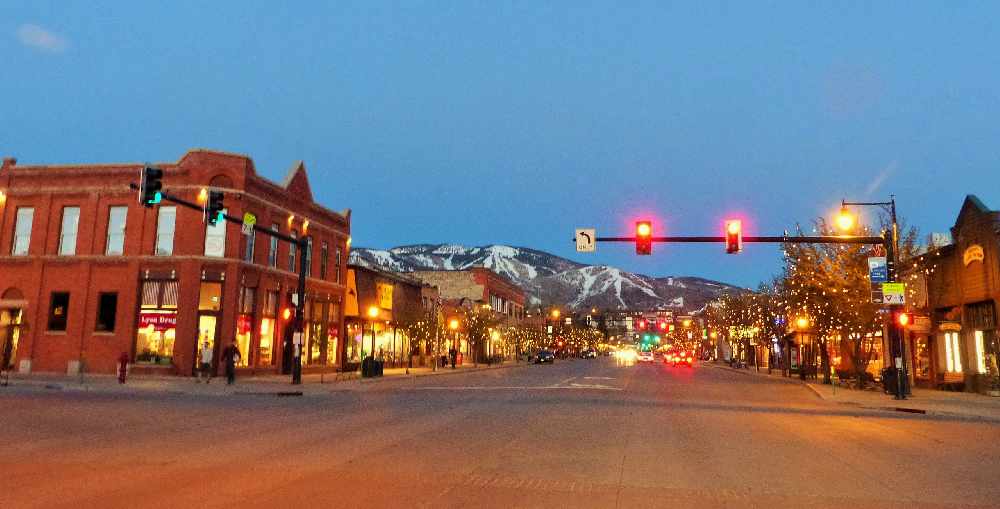 Restaurant and lodging property owners met with Routt County Commissioners Wednesday, to discuss when and how to re-open. They're asking commissioners to lobby the state on their behalf to open up as early as May 22. The state closed restaurants to dining and any change would need a variance approval from the state. Nick Sharp is the president of the Steamboat chapter of the Colorado Restaurant Association.
Sharp says restaurants would like to start hiring staff and getting their establishments ready for physical distancing in the restaurants and not occupancy limits.
The next request was for lodging in Routt County to reopen on June 1. Barbara Robinson with the Holiday Inn says June is not a busy month for lodging.
The lodging association would like the county to allow the public health order that bans local lodging and short-term rentals to expire, so they can start June 1.
Commissioners are in favor because there hasn't been a positive case of the virus since testing on April 30. Commissioner Tim Corrigan says we need to move forward in a responsible way.
Commissioner Beth Melton added that the positive steps are because of the commitment of our businesses in the community.
The next step is for the lodging and restaurant variances to be submitted to the state for approval.
Camping accessibility could soon change as the local state campground operators make plans to fully open, in conjunction with the county. Those are Stagecoach, Steamboat Lake, Pearl Lake, and Yampa River State Parks. Commissioner Melton isn't as worried about social distancing when it is outside, at a campground.
Commissioner Doug Monger asked Colorado Parks and Wildlife officials on the call to make sure those coming in to go camping are aware of Routt County's concerns and public health restrictions.
Routt County Commissioners will meet Friday to decide whether to amend the short-term lodging health order to allow for camping at state campgrounds. Every campsite at Steamboat Lake is already reserved for the Memorial Day weekend.
The Steamboat Gravel race for this summer has been canceled. Those who had registered for the sold out race can defer their registration to 2021.
Without Limits Productions has also stopped registration for all of their 2020 events, which include the Stagecoach Gravel Race, the Steamboat Lake Triathlon in July, and the Sprint and Olympic distance triathlons at Lake Catamount in August.
The 2020 Yampa Valley Crane Festival has been canceled for this summer. Organizers will take parts of the festival and go "virtual" with a series of educational videos about Greater Sandhill Cranes made available for free on their website at www.coloradocranes.org.