Steamboat Radio News by Shannon Lukens
Routt County is reporting two new cases of COVID-19 for this week. One is a restaurant employee in her 30s. A second case is a man in his 20s who was at a wedding over Labor Day in Routt County. Another case of a person at that same wedding has just confirmed positive as well, but that case will be reported in next week's totals. Both are Routt County residents. Two other cases associated with events around the wedding are from people outside of Routt County. So right now, there are four cases from people who attended a wedding and events related to that wedding over Labor Day in Routt County. Here's Routt County Public Health Director Roberta Smith.
Routt County is still in the "LOW" spread category.
The Middle Fork Fire has now burned 4,807 acres. It's still burning in the Routt National Forest in north Routt County. The biggest concern is that people not go up to that area, to recreate like hiking or camping, or to go hunting. It's closed. Here's Incident Commander Brandon Voegtle.
The Middle Fork Fire started from lightning on Sunday, Sept. 6. It is causing smoky skies in the Yampa Valley. You can check the air quality being measured from the Routt County Courthouse at PurpleAir.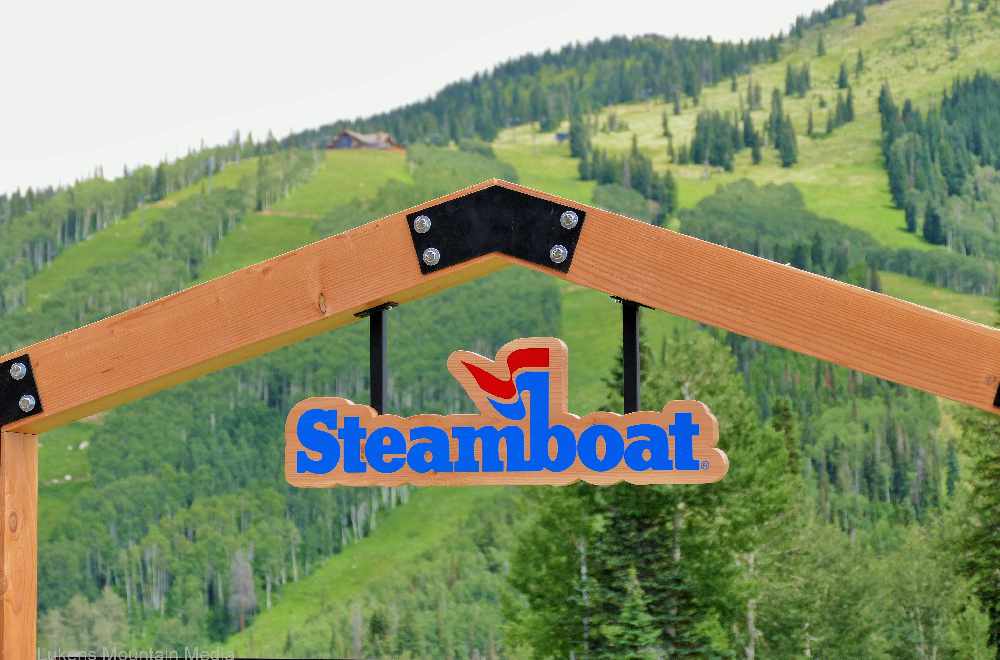 Steamboat Resort has released its plan for the ski season, as of now. Face coverings will be required for guests and staff. Reservations for all passholders won't be required at Steamboat. That includes Ikon Pass holders. On-mountain capacity will be limited, especially during holidays. Season passes and pre-purchased packages will be the only way to access the mountain. Tables will be reconfigured at the restaurants on the mountain with more outdoor dining. The full release is on our Facebook page. The ski area adds, "We are all in this boat together."
Tree dropoff continues again today and every day through next Monday at the Howelsen Hill rodeo grounds. The City of Steamboat Springs offered up the local dropoff location for dead trees and branches from last week's big storm. Here is City Manager Gary Suiter.
The city is using the 20-cent bag fee from the plastic ban and paper bag fee program to pay for the service. It will reduce the waste going to the landfill. The trees will be mulched and recycled for city residents to use as landscaping. If there is too much dropped off, some of it may have to be taken to the landfill.
The Steamboat street called "Robert E. Lee Lane" will no longer be called that. Now it will be called Storm Peak Lane. The name was changed because of Lee's role as a Civil War General. The new street name off of Steamboat Blvd. goes into effect Jan. 1.