Steamboat Radio News by Shannon Lukens
Routt County has no new cases of COVID-19 this week. However, two cases have been added on to last week's count. A Routt County couple traveling out-of-state tested positive and were added to the local tally. The two-week total is at five cases which puts Routt County in the category of low virus spread. The total case count is at 134, with 8,328 tests given.
Moffat County also has no new cases of COVID-19 this week, with a total of 34. Moffat County Public Health applied for the Protect Your Neighbors Phase of recovery with the State of Colorado on Tuesday. It would mean Moffat County can return to activities at 50 percent of pre-pandemic capacity. Routt County Public Health discussed Protect Your Neighbors as well. They're building the infrastructure in the community to support the new phase.
Another reason Routt County Public Health officials say numbers are down is because the locals aren't leaving. Kids are in school. People are staying here and not contracting COVID, and bringing it back to Routt County.
One concern is the upcoming Labor Day weekend. A lot of people will be visiting Steamboat and there will be family get-togethers. Here's Routt County Public Health Director Roberta Smith.
Smith also says to spend time outdoors. Be conscious of where you're going and with whom you're interacting.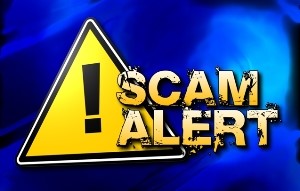 Scam alert. It's happening around the country and could happen here. It has to do with contact tracing. If someone calls to tell you you may have been exposed to someone who has tested positive for COVID-19, make sure they are who they are. Scammers are saying they're calling for Contact Tracing, but then they ask for credit card information and your social security number. Here's Public Health Medical Officer Dr. Brian Harrington.
Never give out your credit card or social security number to someone who randomly calls on the phone.