Steamboat Radio News - Shannon Lukens
The new gondola cars have arrived at Steamboat Resort. The first 48 cabins are here. They all have Wi-fi. They'll take ten minutes to get skiers and riders up the mountain, which is two minutes faster than before. 89 more cabins are on the way from Switzerland. The seven-ton upper bullwheel arrived last week.
Routt County clerk Kim Bonner has withdrawn her party affiliation with the Democratic Party. She says she wants to make herself and her office more inclusive and nonpartisan, ahead of the 2020 election. Bonner is serving her fourth term as Routt County Clerk and Recorder.
Steamboat Police Sergeant Brent Hunstad visits Sambi Canton for a liquor license compliance check. Photo by Shannon Lukens.
Steamboat Police are doing more alcohol compliance checks, as the summer slows down and we roll into the off-season. Steamboat Police and an inspector from the Colorado Alcohol and Tobacco Enforcement visited ten Steamboat establishments with liquor licenses on Wednesday. Sergeant Brent Hunstad is doing the inspections for the local police department.
Sergeant Hunstad says they're also looking to see that the types of alcohol being sold conforms to the type of alcohol permit the business has been given.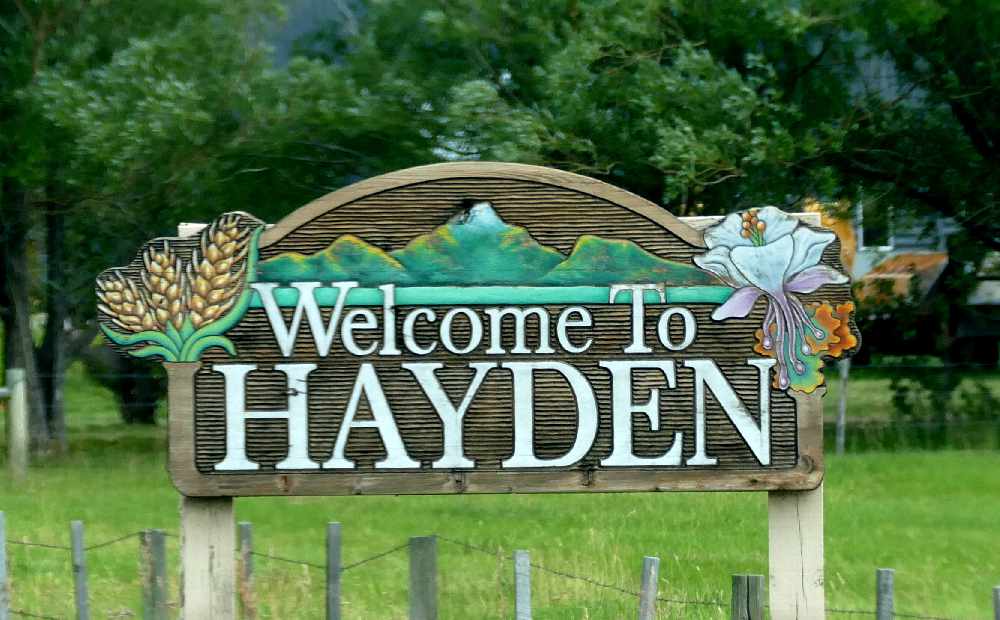 A small area of Hayden lost landline telephone service again Wednesday. It's the second time in the last two weeks that service has gone down. Cell phones were working in the area. Century Link was notified.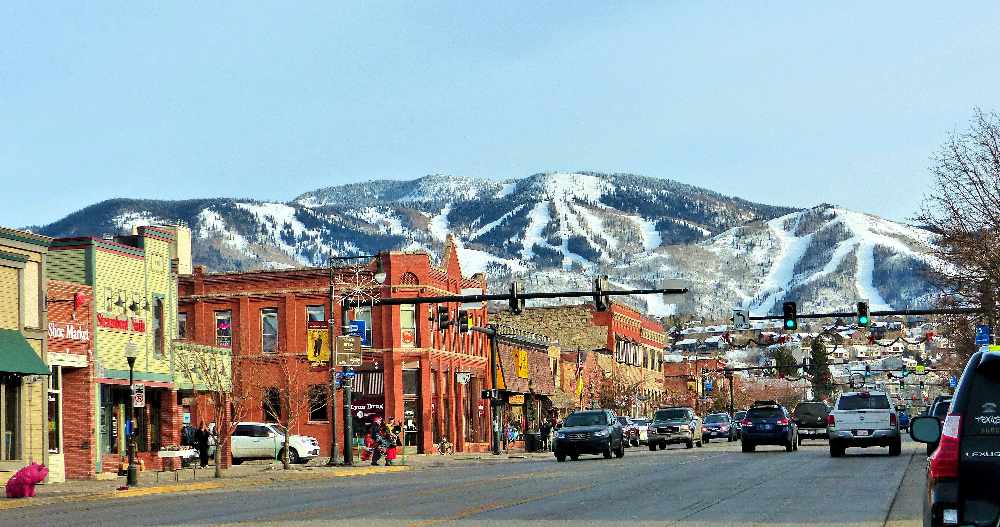 Men's Journal magazine has named Steamboat Springs as one of the nation's 20 best mountain towns. The magazine described Steamboat as "Colorado's most genuinely Western mountain town," with Rocky Mountain beauty and "unpretentious authenticity." The article also highlighted Lyon's Corner Drug & Soda Fountain, F.M. Light & Sons, Emerald Mountain quarry and Strawberry Park Hot Springs. Two other Colorado towns making the list are Crested Butte and Pagosa Springs.
The Steamboat Family Sports & Music Festival is this Saturday afternoon, at the Tennis Center. Eleven sports will be played on the tennis courts. There will be food and drinks, and then a concert from the Worried Men. It's $10 per person or $20 per family for the sports activities. Find out more at www.Steamboat10s.com
If you are headed toward the Front Range tonight, be aware that I-70 eastbound will be closed in the Eisenhower-Johnson Memorial Tunnel. CDOT is testing the fixed fire suppression system in the tunnel. The closure is from 11 p.m. tonight until 6 a.m. tomorrow morning. Traffic headed east will detour over Loveland Pass.