Steamboat Radio News - Shannon Lukens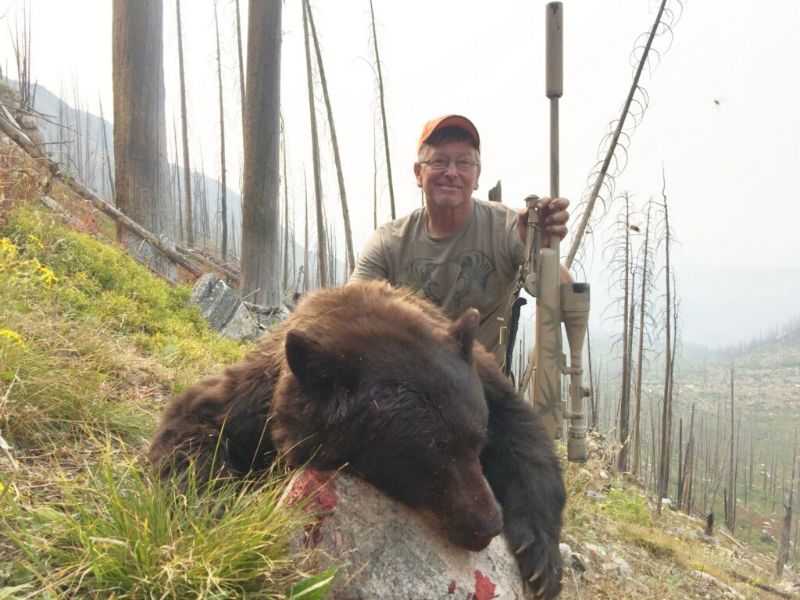 Robert Stalley with the bear he killed then wasted, taking only the head. Courtesy / Colorado Parks and Wildlife
A man has been banned from hunting and fishing for 12 years after poaching in Routt County. Steamboat Radio's Vladan Chase has more.
Kremmling police responded to a stabbing at a residence in the Town of Kremmling last week. The two involved knew each other. Nathan Alan Craw was taken into custody on charges of First Degree Assault. He is still in jail in Grand County on $500,000 bond.
Matt Karzen was sworn in Monday, as District Attorney for the 14th Judicial District. Karzen will represent the citizens of Grand, Routt, and Moffat Counties. He also used to be a ski patroller at Steamboat Resort. The new Assistant District Attorney is Matthew Tjosvold, who also lives in Steamboat Springs.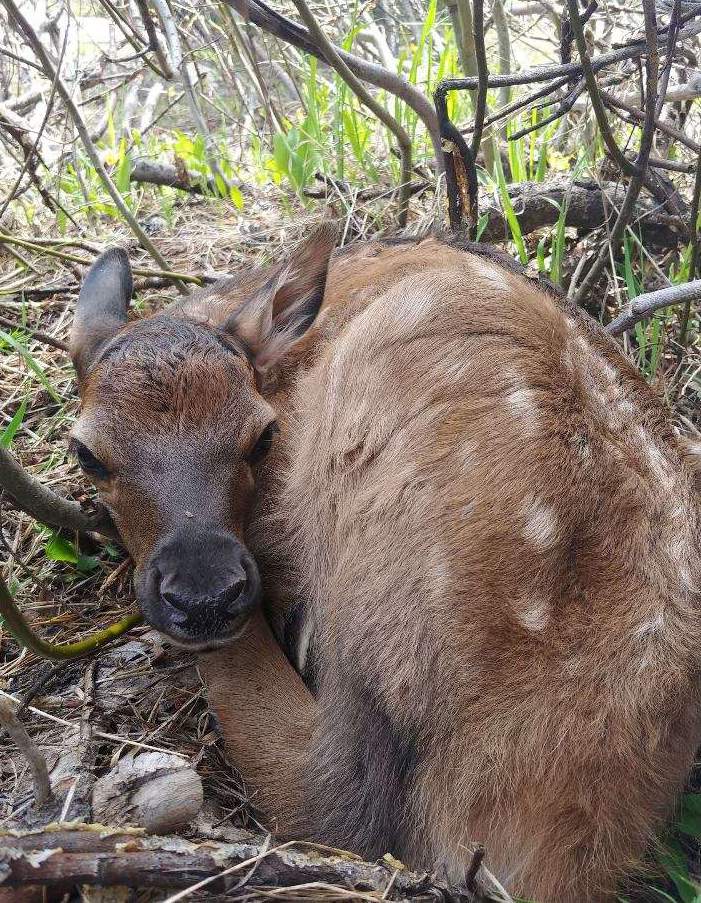 A cow elk walked more than 250 miles from her winter range near Maybell over the Continental Divide to North Park, where this calf was born.
Courtesy Colorado Parks and Wildlife
An elk with a GPS tracking collar walked from Maybell, north of Craig and Hayden, on into Steamboat, and then up and over the Continental Divide in North Park. It was 255 miles, according to Colorado Parks and Wildlife, and then she gave birth to her calf. Parks and Wildlife officials say it was a longer than normal elk migration. Here is the path: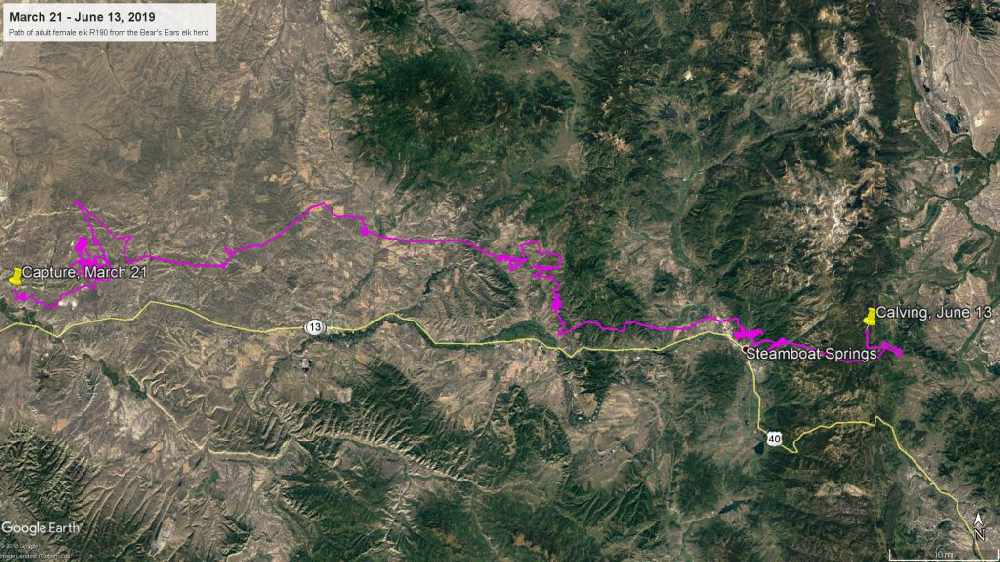 A map of Elk R190's migration. Courtesy Colorado Parks and Wildlife
A couple had to be rescued by Routt County Search and Rescue this weekend, after getting lost north of Hayden. They had gone on a hike, but got off the trail to look at some beaver ponds. They couldn't find the trail after that, so they called 911, because they didn't want to go in the wrong direction. Search and Rescue searched on ATVs, and found the couple, getting them out safely by around 1 a.m.
High-end bikes are being stolen in Vail. At least five bikes worth thousands of dollars each have been stolen in the past week. Two were from a store, two were from a home and one of those was locked up, and another was taken from outside the City Market there.
Don't drink and drive, especially over the 4th of July holiday this week. Colorado State Patrol, C-Dot and local law agencies are doing a crackdown July 3-8, looking for drunk and impaired drivers.