Steamboat Radio News by Shannon Lukens
An 18-year-old has tested positive for the COVID-19 virus in Routt County. The female teenager is symptomatic and in isolation. Close contacts have been identified through contact tracing and they are being tested. A second Routt County woman, in her 50s, was confirmed positive for COVID-19 on Saturday. This brings the total number of positive cases in Routt County to 65, with 3,331 tests administered.
Christopher Thomas Corcorran mug shot.
An arrest has been made in the death of a man found in neighboring Jackson County in late May. 33-year-old Christopher Thomas Corcorran from Granby is accused of killing 42-year-old Dustin Bryant from Wheat Ridge. Investigators say Bryant was killed in Grand County and then his naked body was dumped near a trailhead in Jackson County. Corcorran is being held without bond in the Grand County Jail. He'll be formerly advised of charges on July 1.
Overview of Steamboat Springs Middle School and the track and football field, currently under construction.
Strawberry Park Elementary.
Extensive work is being done at most of the schools within the Steamboat Springs School District, with money approved by voters last November. The biggest project is the new 80,000 square foot Pre-K through 8th grade school being built just west of Steamboat. Pascal Ginesta is the facilities manager for the district. He says Steamboat Springs Middle School is getting a new cafeteria and all of the old lockers are being replaced. Plus four science classrooms are being re-done. The field at the middle school will also be a turf field, striped for football and lacrosse, and there will be an asphalt track like at the high school.
A retention pond is also being built for snow removal there. Strawberry Park Elementary is getting a new art and band room. The current art and band room is being turned into a new cafeteria and the bathrooms are being remodeled. Soda Creek Elementary is getting a second level for four new classrooms and Pre-K classrooms are being added.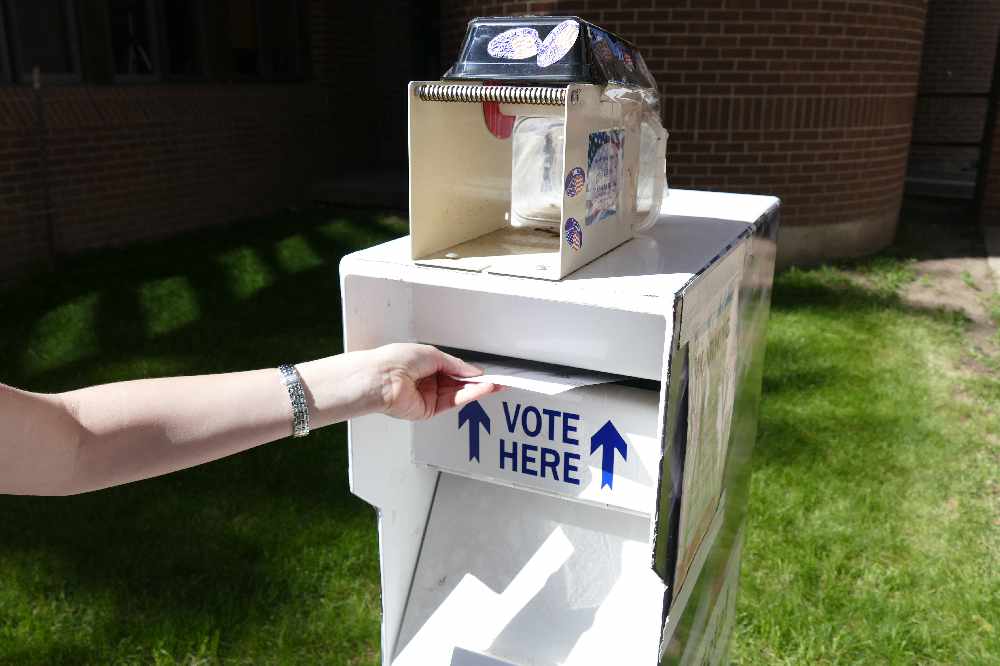 Don't forget to turn in your ballots for the 2020 State Primary. So far in Routt County, there have been 2,670 ballots returned. Drop-off locations are in the alley behind the Routt County Courthouse downtown. Also, the Clark Store in North Routt, and town halls in Hayden, Yampa, and Oak Creek.
Some work is being done at Rita Valentine Park. This is also where the off-leash dog park is. Some of the trails are being redone. There will be a better parking lot. Twenty-five aspen trees are being planted, with an irrigation system, to provide some shade.