Steamboat Radio News - Shannon Lukens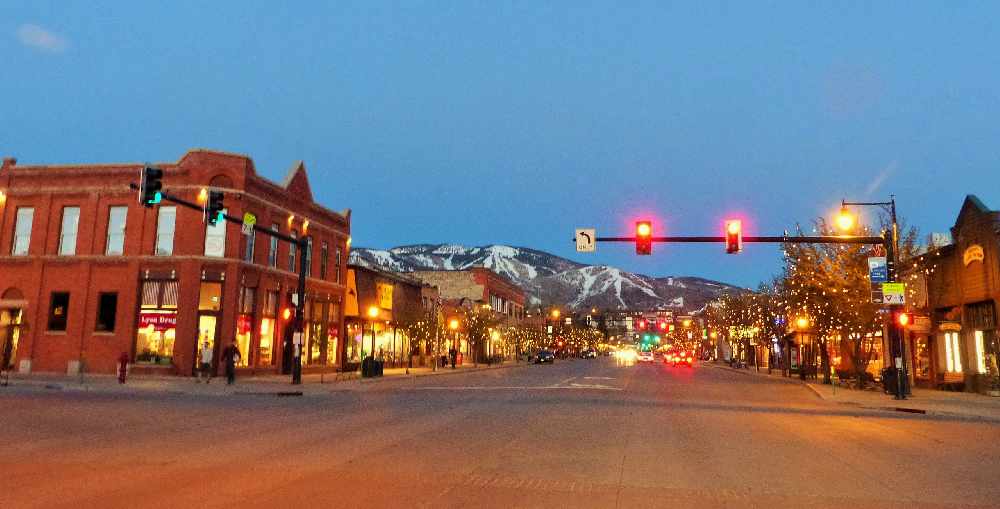 You can't go out to eat. Governor Jared Polis has ordered all bars and restaurants in Colorado to shut down dine-in service. You can still do take-out orders. All large gathering spaces statewide have to close, including theaters, casinos, and gyms. It starts today for the next 30 days. The state health department has issued the orders in an effort to slow down and limit the spread of the COVID-19 virus in Colorado communities.
Mobile testing for COVID-19 could start in Routt County later this week. That's according to the Colorado Department of Public Health and Environment. Routt County has been chosen by the state health department as the second location of a testing site. The first one is Telluride. If confirmed today, the testing site will be set up with help from the Colorado National Guard. UCHealth also has a testing site in Steamboat, for people who have an order to be tested from their physician.
A Declaration of Local Disaster Emergency has been put in place by the City of Steamboat Springs. This means the city is closing all public access to city facilities to protect employees from the spread of the COVID-19 virus. All city campuses will be temporarily closed. Non-essential city employees will use a flexible schedule and can work remotely. Bills to the city can be made electronically at www.SteamboatSprings.net/online or dropped off in the drop box next to City Hall. That's for water and sewer, parking tickets, Steamboat Citations and Sales Tax. Council will be meeting regularly with different government groups, including Routt County Commissioners.
Routt County is also restricting public access to downtown buildings including the courthouse annex building. This includes planning, building, environmental health, public works, and the CSU extension office. It starts at 5 p.m. today. Operations will continue on the phone and online.
The Steamboat Springs athletic department is reminding parents and players that there is a moratorium on all spring sports in Steamboat and statewide, through April 6. Athletic Director Luke DeWolfe sent a message Monday afternoon that coaches cannot organize teams, run workouts or conditioning, there can be no team gatherings, like team dinners, and no physical contact such as with open gyms, weightlifting and off-site workouts. All high school facilities are also closed, which includes Gardner Field. All school sponsored activities will either be rescheduled or canceled.
Steamboat Ski and Resort Corp. has announced that all seasonal employees will be given a week's worth of pay, since the mountain closed early. The last day was Saturday. Operations at all Alterra Mountain Company resorts have been suspended until further notice. The Steamboat Grand is still open to help guests. Even though the mountain is closed, uphill skiing is still allowed. But Ski Patrol will not be available if help is needed.
CMC students were on spring break last week. They're staying on break for an extra week, to take precautions.
All DMV offices in the state are closed through April 18.