Steamboat Radio News - Shannon Lukens
Routt County is reporting one new case of the COVID-19 virus today. The last person that tested positive was tested back on April 30. Since Friday, 1,518 people have been tested in the county with 60 positive cases tested, and six reported deaths.
Triple Crown will be discussed at tonight's Steamboat Springs City Council meeting. It's on the agenda as a staff report from the Parks and Rec department. Triple Crown baseball and softball teams from across the country would be in Steamboat for seven weekends this summer, bringing in between 1000 and 2500 people per weekend. Right now, Triple Crown organizers are working on a plan. Here's CEO Keri King.
A petition was started by local residents asking that Triple Crown teams NOT come to Steamboat. There are over 2,400 signatures on it. Council President Jason Lacy says council has received the petition, along with hundreds of emails, texts, phone calls, and Facebook messages.
One thing that is important to remember is that state orders right now don't allow sports teams to congregate in Colorado. But the governor could change that. Dr. Brian Harrington with Routt County Public Health says he spoke with Triple Crown organizers on Monday about three areas of concern.
Dr. Harrington says Triple Crown told him they're taking everything into consideration and will present a plan to city and county officials by the end of the week. This is the last year of Triple Crown's contract to have the event in Steamboat. Council meets at 5 p.m. tonight. The Routt County Board of Health meets with commissioners at noon on Wednesday.
City Council Zoom Meeting: To join the zoom meeting visit

zoom.us

,

click join meeting and

enter the meeting ID: 985 289 877
Board of Health Zoom Meeting is at noon Wednesday, May 20. Live audio will be available by calling

1-669-900-6833.
You can hear the full interviews on our Facebook page and website.
The City of Steamboat Springs has released sales tax number for March. They're down just over 29 percent from March of last year. That's a decrease in money collected of nearly $957,000 dollars ($956,884.) City Council approved a deferment of tax payments for March so staff anticipates revenue collections will improve slightly once the city reports collections for April.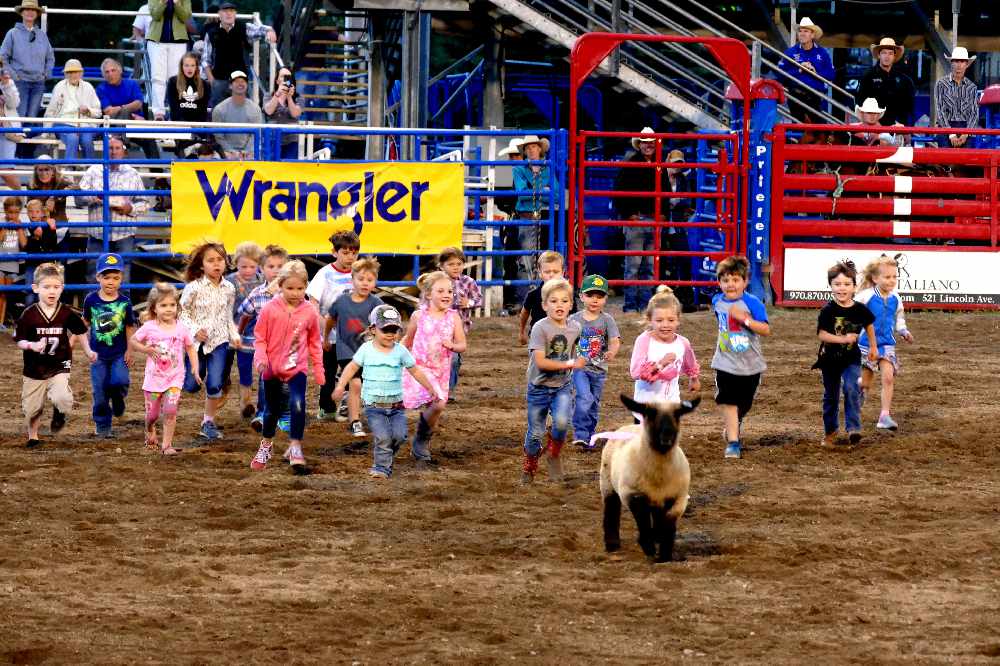 The Steamboat Springs Pro Rodeo Series has canceled its entire season for this summer. John Shipley is the announcer of the rodeo, and president of the rodeo board.
Shipley says the current volunteers are very loyal.
Shipley adds that the first rodeo in Steamboat was in the early 1900s, which means this summer will be the first time in 117 years that there won't be a rodeo in Routt County.
The Eagle County Fair and Rodeo has also been canceled. Middle Park in Kremmling is still planning to have their fair and rodeo this summer. The Meeker Summer Rodeo Series is also still scheduled.
Drive-thru community testing for the COVID-19 virus continues, for Routt and Moffat County residents. Testing is tomorrow, and then May 27 and 30. It's at the concession stand on the rodeo grounds. You must make an appointment in advance through Routt County Public Health.
The Steamboat Community Blood Drive is this Thursday afternoon, May 21. It's at the Steamboat Community Center. Sign up for an appointment through Vitalant.org. There is an increase in the need for blood by hospitals right now, as restrictions for elective surgeries are being lifted around the country.
Two girls from Steamboat have received the Gold Award from the Girl Scouts. It's the highest achievement a girl scout can earn. Christine Bolt helped organize an annual summer camp for children with autism. Samantha Kucero created a wilderness skills program for children.