Steamboat Radio News - Shannon Lukens
The new gondola at Steamboat Resort didn't run Monday. There is a mechanical malfunction. It happened Sunday afternoon on the drive line to the gear box in the upper terminal. Resort officials and employees of Doppelmayr are working to fix the issue. They aren't sure when the gondola will be running again.
Avalanche danger is going up with this new snow, on top of the old snow that fell in late October. The Colorado Avalanche Information Center says the avalanche danger is ranked as considerable today, which means "Dangerous avalanche conditions. Cautious route-finding and conservative decision-making is essential." It means avalanches can be triggered in wind-drifted areas. That's for near and above the treeline. Below the treeline, the avalanche danger is still low. Be very careful going into the backcountry right now.
Honey Stinger has hired a new chief executive officer Mike Keown. He's worked with food and beverage products for the past 25 years, including Minute Maid and Odwalla. He was most recently with Farmer Brothers, which is a coffee and beverage supplier.
Sunlight Mountain Resort, just outside of Glenwood Springs is now charging uphill skiers and snowshoers. Privileges come with a season pass or day pass. Or it's $10 to buy a one-day uphill ticket, or $50 for an uphill passport. And dogs are not allowed at anytime.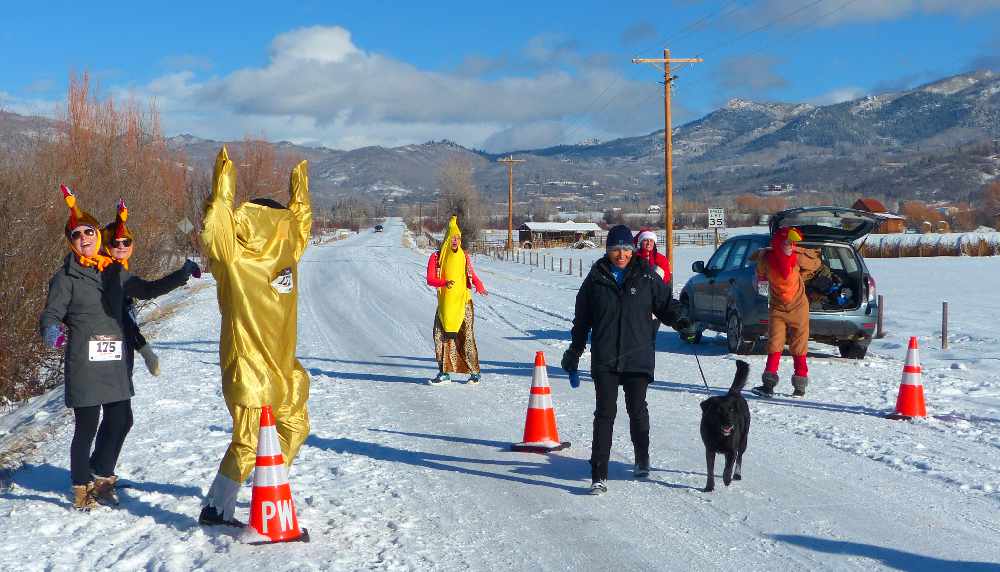 The Turkey Trot is Thanksgiving morning. It's a 5K, organized by the Steamboat Springs High School track team, and Head Coach Lisa Renee Tumminello.
The Turkey Trot starts at 9:30 from the high school parking lot. It's out and back through Strawberry Park. Sign up online by 6 tonight at www.RunSignUp.com or you can register on the morning of the Turkey Trot. Dress for the weather.
Direct link: https://runsignup.com/Race/CO/SteamboatSprings/SteamboatSpringsTurkeyTrot