Steamboat Radio News - Shannon Lukens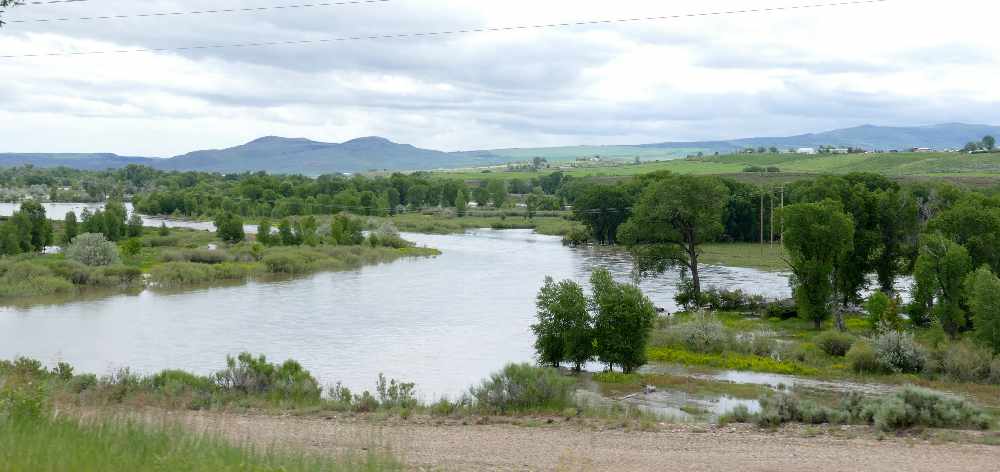 The Yampa River, west of Craig, on Saturday, June 22, 2019. Photo by Shannon Lukens.
Health officials are concerned about mosquitos, because of so much standing water. Kari Ladrow is the public health director for both Moffat and Routt Counties. She says there haven't been any human cases of West Nile Virus so far this year in the region, but there were 96 last year. And three people died. In Moffat County, a mosquito was caught near the South Beach Boat Ramp about five miles south of Craig late last month. It tested positive for West Nile Virus. The City of Craig is working with Mountain Air Spray to spray the city for mosquitos. Moffat County Commissioners have given approval to spray more, if needed, since it is because it is a health and safety issue.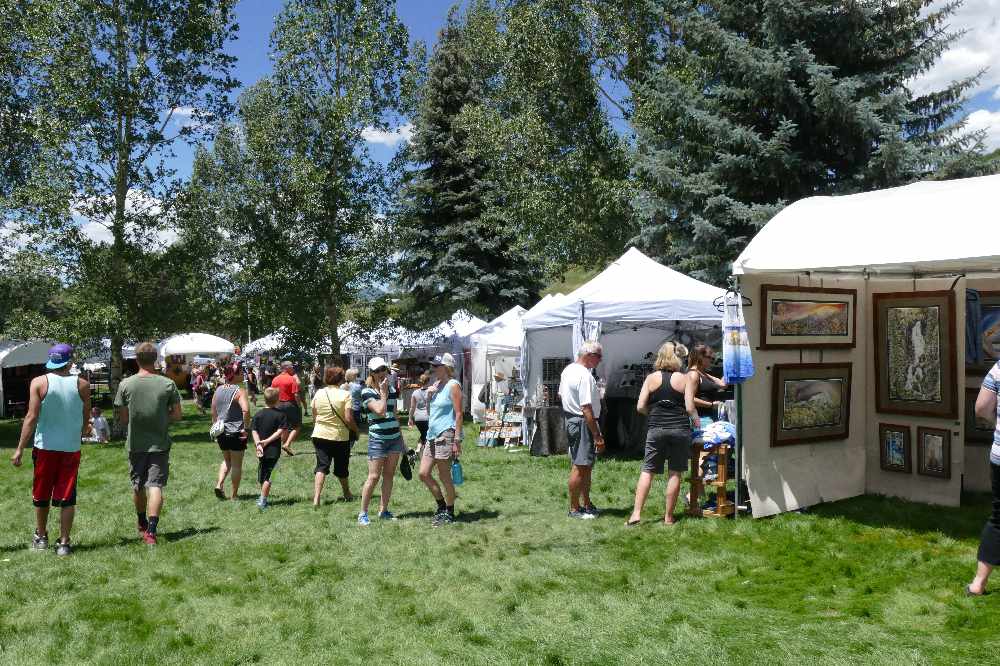 Art in the Park is at West Lincoln Park in Steamboat Springs. Photo by Shannon Lukens.
Art in the Park is this weekend. It's the 45th year for Art in the Park. About 150 vendors will be at West Lincoln Park.
That's Dagny McKinley with Steamboat Creates, who helps set up Art in the Park. Art in the Park starts at 9 both Saturday and Sunday morning.
The Balloon Festival is also this weekend at Bald Eagle Lake. Photo by Shannon Lukens.
Colorado Governor Jared Polis has announced his boards and commissioners. Those from Northwest Colorado include Amy Williams of Hayden who is reappointed on the Board of Assessment Appeals. Sarah Diehl of Steamboat Springs will be on the State Board of Veterinary Medicine.
Hayden Daze is this Friday and Saturday at Dry Creek Park in Hayden. Vendors and food vendors will be set up at 6 p.m. Friday evening with the band Constant Change on stage. Saturday morning is Breakfast at the Bank. It's free at Mountain Valley Bank. There's a disc golf tournament, parade, touch-a-truck, a cornhole tournament, a bounce house and mechanical bull, and then more beer and music. A link to the full schedule is at: http://haydencolorado.org/hayden-daze-2019/