Steamboat Radio News by Shannon Lukens
Routt County has two new cases of the COVID-19 virus today for a total of four in four days. A woman in her 20s was identified through contact tracing, with a former positive case. The second case is a man in his 80s who had traveled out of state to attend a large event. A woman in her 50s also contracted the virus when traveling out of state. The fourth case is an 18-year-old woman.
Routt County Commissioners heard the news at their meeting Tuesday. Commissioner Beth Melton asked county officials that the public be informed about patterns of who gets the virus, and how they get it, such as whether they traveled outside of Routt County and brought the virus back.
Commissioner Doug Monger agreed that the messaging is important heading into the summer season.
Commissioner Tim Corrigan says four new cases is not a cause for panic.
Routt County is at risk of not getting variance approval from the state for larger group gatherings. According to the state, a low spread would mean seven cases in Routt County over two weeks. A medium viral spread would be 13 cases in two weeks. A high spread would be 26 cases in a two-week period.
There are now 67 positive cases of the COVID-19 virus, with four active cases and 46 results pending, and 3,364 people tested.
Another county of concern is just north of neighboring Moffat County. Sweetwater County in Wyoming, has confirmed nine new cases over the weekend with 17 new cases in the last week. One was a hospital employee. Another worked at the Taco Bell there. At least one of those cases had connections to Routt County.
The Routt County Board of Health meets at 11:30 a.m. Please click the link below to join the webinar:
https://us02web.zoom.us/j/85106670945?pwd=UXZZSGx1Q01Mc0s2cklGVk13Qld5UT09
Password: 522
Or Telephone: Dial (for higher quality, dial a number based on your current location):
US: +1 253 215 8782 or +1 346 248 7799 or +1 669 900 6833 or +1 301 715 8592 or
+1 312 626 6799 or +1 929 205 6099
Webinar ID: 851 0667 0945 Password: 522
The power went out early Tuesday morning in about 1,200 households in Steamboat Springs. Yampa Valley Electric says it was an equipment failure at a substation. The power went out around 12:43 a.m. and was restored by 5:16 a.m.
Two performing arts groups in Routt County have received some COVID-19 relief funding from the state along with 156 other Colorado Arts Organizations. They are Steamboat Dance Theatre and the Piknik Theatre as part of the Yampa Valley Performing Arts Council.
The maps of the route for the Red, White, and Blue Drive-through on the 4th of July have been released. They're on the Chamber's website, and on our Facebook page.
Link: https://www.steamboatchamber.com/events/annual-events/fourth-of-july/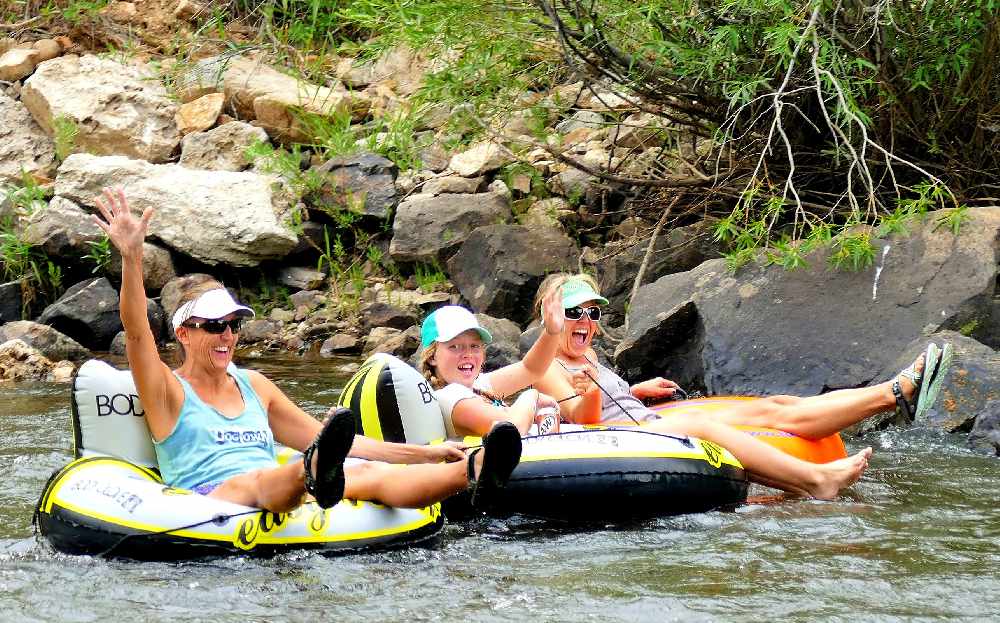 Time to go tubing. The Yampa River has slowed down enough to allow tubing. Those who rent a tube from a commercial operation need to be 18 or older because the flow rate is still a little high. The water temperature is still a little low, at 61 degrees.