Steamboat Radio News - Shannon Lukens
Be careful driving over the rest of this Thanksgiving week. The National Weather Service says snow will be falling off and on through Saturday. Colorado Department of Transportation says to check the weather and plan on traveling in between storms, if you have to be on the roads. Weather updates: https://www.weather.gov/
Steamboat drivers still need a lesson on how to Zipper Merge. It's because part of Hwy 40 headed southbound out of downtown Steamboat is down to one lane with traffic sometimes back up to 3rd and Lincoln. If everyone would "Zipper Merge," it wouldn't be as bad. A Zipper Merge is where drivers use BOTH lanes of traffic to the actual merge sign. Then drivers take turns alternating through a "zipper-like" pattern where cars funnel into the open lane. The highway is under construction because of a gas leak caused by the new Fish Creek Underpass. Atmos Energy expects to have it fixed today.
Zipper Merge Video: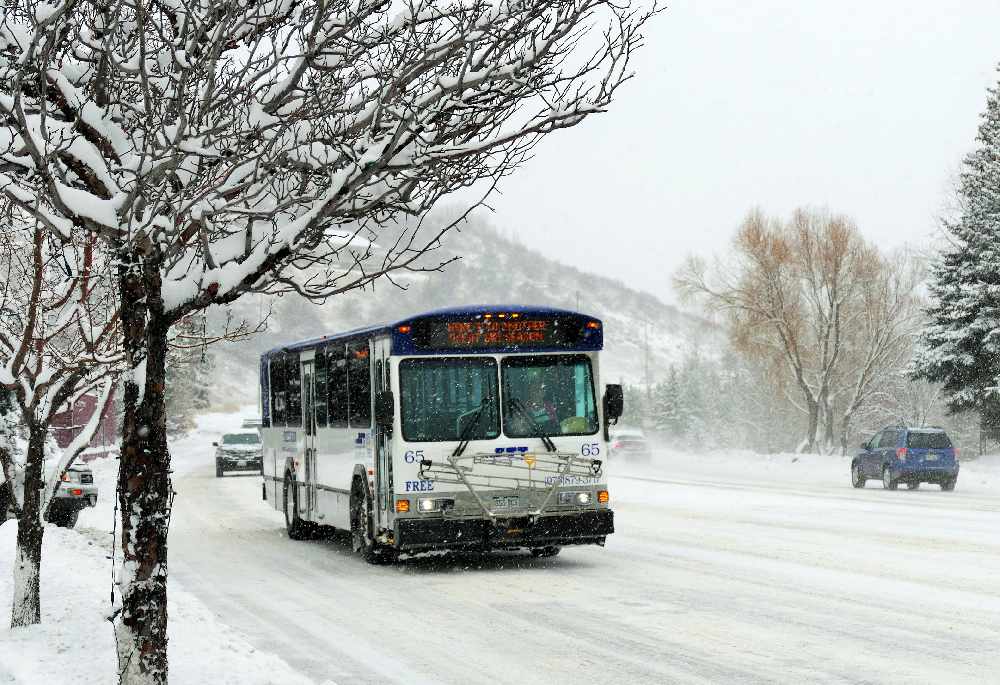 You can always ride the bus. The free local winter bus starts service this Sunday and will run through April 12. There are seven dedicate routes starting up for snow season this weekend. The local transit service moves more than one million riders each year. Find out the schedule at the RouteShout app, or go to www.SteamboatSprings.net
Steamboat Springs Transit routes
Service on the Red/Green and Blue/Orange routes begins at 5:47 a.m. and 6:17 a.m., respectively, and each line offers 20-minute service from downtown starting around 7 a.m.

The Yellow Line runs between 7 a.m. and 6:10 p.m.

The Purple Line operates between 8:15 a.m. and 6:05 p.m.

Twenty-minute Night Line service reaches West Steamboat, downtown, grocery stores, gondola base, Ski Time Square, condominiums, The Ponds and hotels. It concludes with the last departure from downtown toward the mountain at 2:28 a.m.

The last bus from the mountain toward downtown at 3:06 a.m.
Freshies has new owners. The restaurant on Hwy 40 is now owned by Seann Conway and Scott Buchler. The two are business partners at the Ore House at Pine Grove Restaurant. They purchased the restaurant from Scott and Kristy Fox, who opened it back in 2003.
Yampatika is gearing up for their winter environmental education programs. Volunteers are needed to help with snowshoe programs, walking tours, and kids' camps. Volunteer orientations are Dec. 3-4. Go to Yampatika.org if you'd like to help.
Direct Link: http://www.yampatika.org/get-involved/volunteer/