Steamboat Radio News by Shannon Lukens
The Middle Fork Fire has now burned 19,305 acres. The increase in acreage is due to more accurate mapping from a recon flight completed Monday evening. More resources are on hand to help the 146 personnel fighting the fire. Air tankers and helicopters will continue to drop water as weather allows. Please avoid the closure area in the Mt. Zirkel Wilderness. Once again, there are no evacuation or pre-evacuations for Routt County but pre-evacuations are in place for parts of Jackson County.
Inciweb: https://inciweb.nwcg.gov/incident/7153/
Rocky Mountain Youth Corps is helping out with the Middle Fork Fire. An 11-person team is helping the fire crews as part of a wildfire training program.
The Williams Fork Fire is still burning in Grand County. Last week, someone vandalized the radio repeater site for the fire, which jeopardized the safety of fire crews. It's under investigation.
A man from Kremmling has been arrested for catching his shed on fire. It happened Friday and the fire was burning next to some houses. 27-year-old Thomas Hill was living in a trailer next to the shed. There was a fire ring in front of it and a campfire, which is what caught the shed on fire, and a car that was inside the shed. Hill is out of jail on bond and back in court Oct. 26.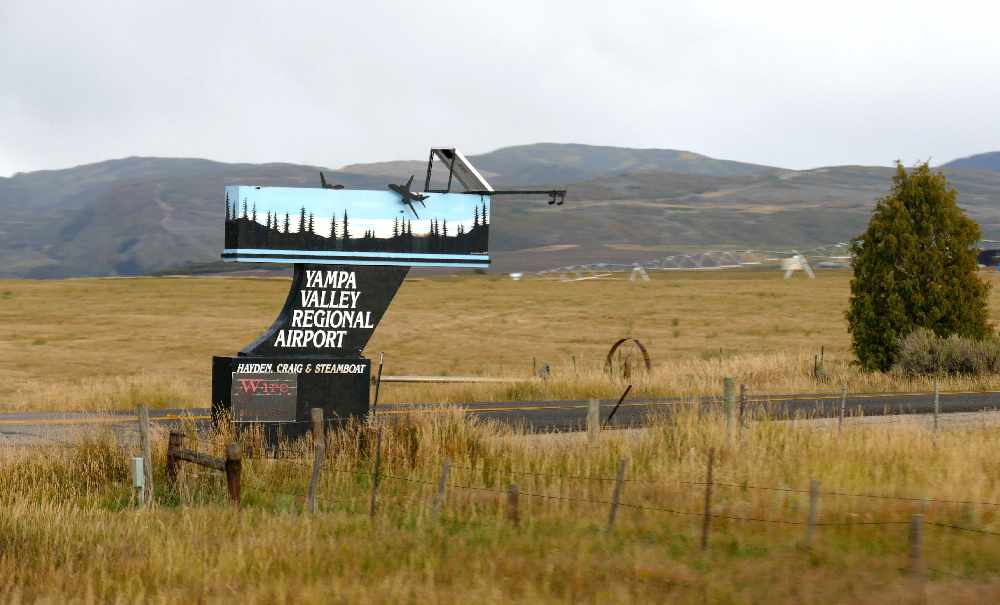 The airport in Hayden is getting a new system that will track commercial flights better. The new situational awareness system will cost $250,000. The purchase was approved by the Routt County Board of County Commissioners Tuesday. The new system for Yampa Valley Regional Airport should be in place by mid-December, in time for the planes full of skiers to start arriving.
Hayden Town Council meets at 7:30 Tuesday night. The budget is on the agenda as is a proclamation to declare October as Domestic Violence Awareness Month. Join Zoom Meeting at https://us02web.zoom.us/j/83200931559
New COVID-19 cases in Routt County are released on Wednesdays. The current count is 163 positive cases for the community with nine hospitalizations and eight deaths.
Testing for COVID-19 is available throughout medical facilities in community. Routt County Public Health provides testing by appointment. It's now in the parking lot of the historic Routt County Courthouse in downtown Steamboat. An online calendar is available through the county, or you can call 970-870-5577 to make an appointment.
COVID Testing Calendar: https://calendly.com/routtpublichealth/15min?month=2020-10
From Routt County Public Health… Wear your mask and remember to social distance; help make COVID stop with you.