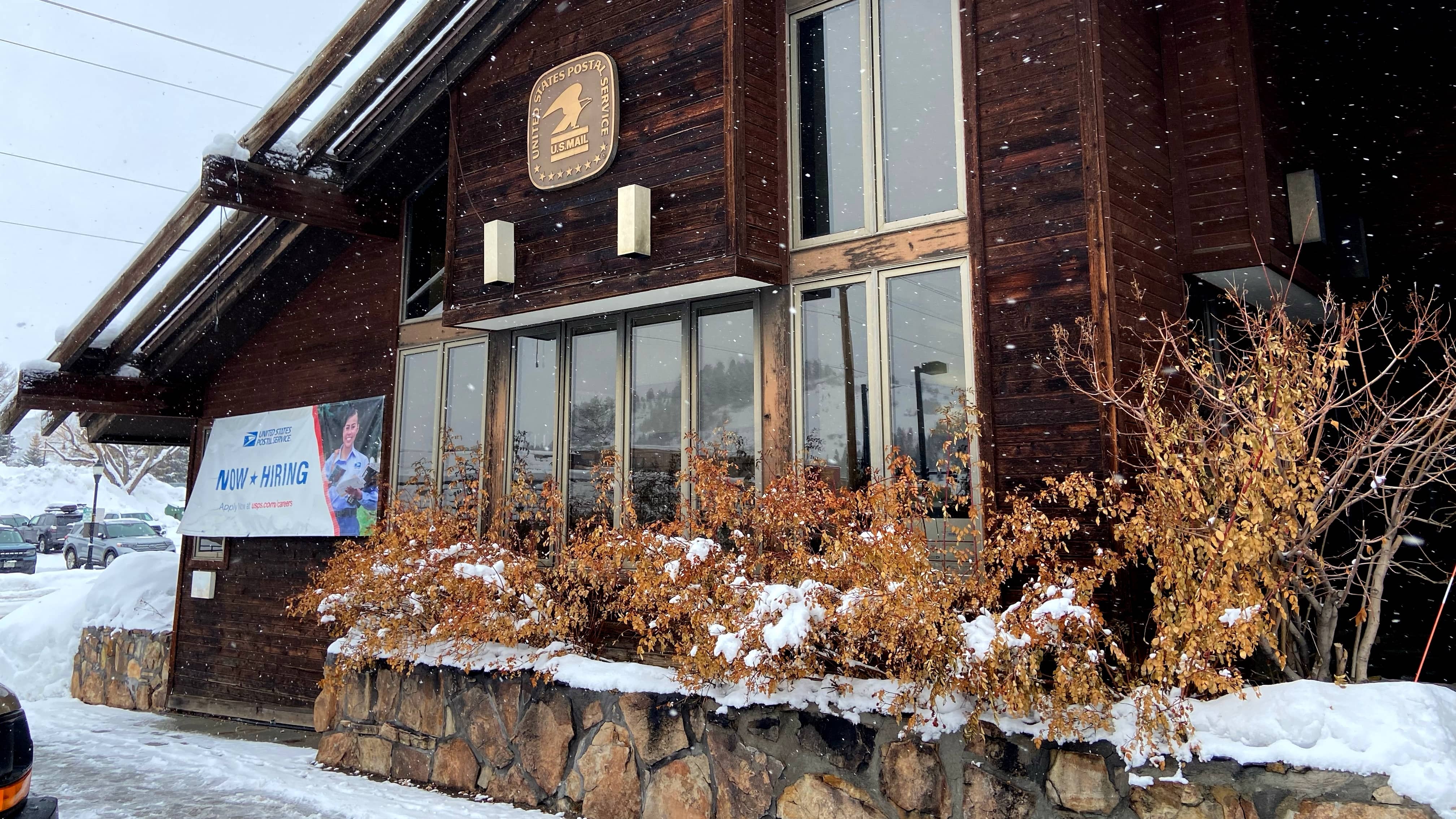 By Shannon Lukens.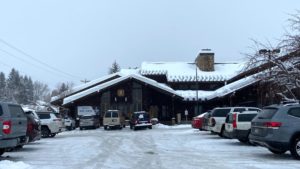 The U.S. Post Office in Steamboat Springs is still short-staffed. People aren't getting their mail, especially on the west end neighborhoods and up 129 towards North Routt County. And it has been almost a couple of weeks for some.
Jim Boxrud with the corporate office in Denver said he didn't realize how bad it was until he heard our report earlier this week and we sent him comments from listeners like Maribeth Len.
"I've noticed in the last ten days we have not received any mail whatsoever. And I'm expecting some important medications and supplements that I need. So I went into the post office in person this morning and was told that our regular mail delivery person had retired on Dec. 31. They hired a new person that worked one day and quit, and that they are not in charge of hiring anyone here and that it is all handled in Denver. So they could not help us. They could not let us go back and look through the aisle of mail for the whole route. They said we would just have to wait for a new delivery person."
Boxrud said it was a few things. The local post office lost a commitment from two contract highway carriers, some employees are sick, and the snowy weather didn't help. Boxrud says the corporate office is sending people to Steamboat from around the state to assist with the delivery and prep of mail and packages.
"And then we've also sent out a call to all of our offices throughout Colorado, saying 'Hey, do we have any employees that would like to come up, we'll put them in a hotel and to just go ahead and assist Steamboat in getting caught up.'"
Boxrud says two extra workers are here and more are on the way. The Manager of Postal Operations for the state was also in Steamboat this week to assess.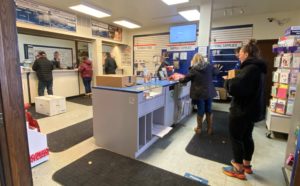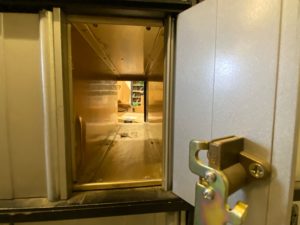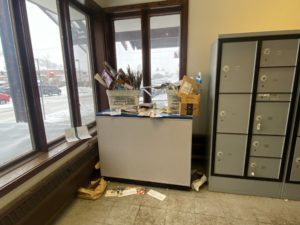 Since it is a federal issue, State Senator Dylan Roberts reached out to the offices of U.S. Representative Joe Neguse, and U.S. Senators Hickenlooper and Bennet, who are aware and are working with the U.S. Postal Service to help support solving the problem. (See those responses below.)
Then the corporate office added again that they have two new emergency contracts out for help and six positions available for hire. They plan to update their website to show more Steamboat openings. Apply here
From James Boxrud, Strategic Communications for the US Postal Service:
I would appreciate if you would again mention our ongoing hiring needs. We have numerous positions available in Steamboat and we encourage all interested applicants to visit USPS.com/careers. These are great jobs that can quickly lead to career opportunities with full benefits, including paid annual and sick leave, holiday pay, health care, retirement, and other benefits.
Interested applicants are encouraged to apply online.
To apply: Go to usps.com/careers, click on "Search Jobs," select "Colorado," click "Start," then click on the link for the appropriate job. A general overview of USPS employment requirements, specific job requirements, and hourly pay is available at the website. Other positions are also available including mail handler assistant, mail processing clerk, and more. Job postings are updated weekly, so check back for additional opportunities.
Applicants must be 18 years of age and be able to pass drug screening and a criminal background investigation. For driving positions, applicants must have a valid state driver's license, a safe driving record, and at least two years of unsupervised experience driving passenger cars or larger. Driving experience must have taken place in the United States, its territories or in U.S. military installations worldwide. USPS is an equal opportunity employer offering a fast-pace, rewarding work environment with competitive compensation packages, on-the-job training and opportunities for advancement.
Join one of the largest workforces in the country!  Review full benefits, requirements, and job opportunities online at: usps.com/careers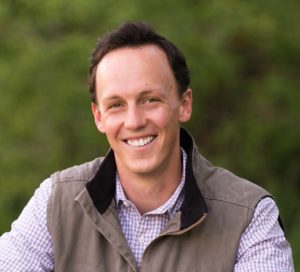 Email from Colorado State Senator Dylan Roberts:
Yes – this is a persistent and troubling problem in many of our mountain towns – it has been really bad in Summit County for several months and sometimes in Eagle County too. I'm sorry it's hitting Steamboat now too.
Of course, USPS is a federal government operation so we do not have any direct jurisdiction over this but I am adding on this email our mountain-area contacts for Rep. Neguse and Sens. Bennet & Hickenlooper. They've been really great at running these up their chains but just making sure they are aware of Steamboat being impacted now too.
Julie, Matt, Sally: thanks for taking a look and letting us know any update you can.
-Dylan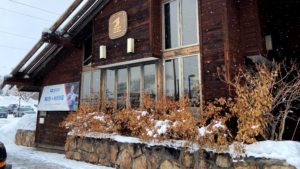 Email from Sally Boccella, Regional Director for U.S. Senator John Hickenlooper
Thank you Dylan for sharing this information with us.  So sorry to hear that Steamboat is being impacted too. We are currently working with USPS and our Congressional office colleagues on these issues to help support problem solving solutions.
Kindly,
Sally