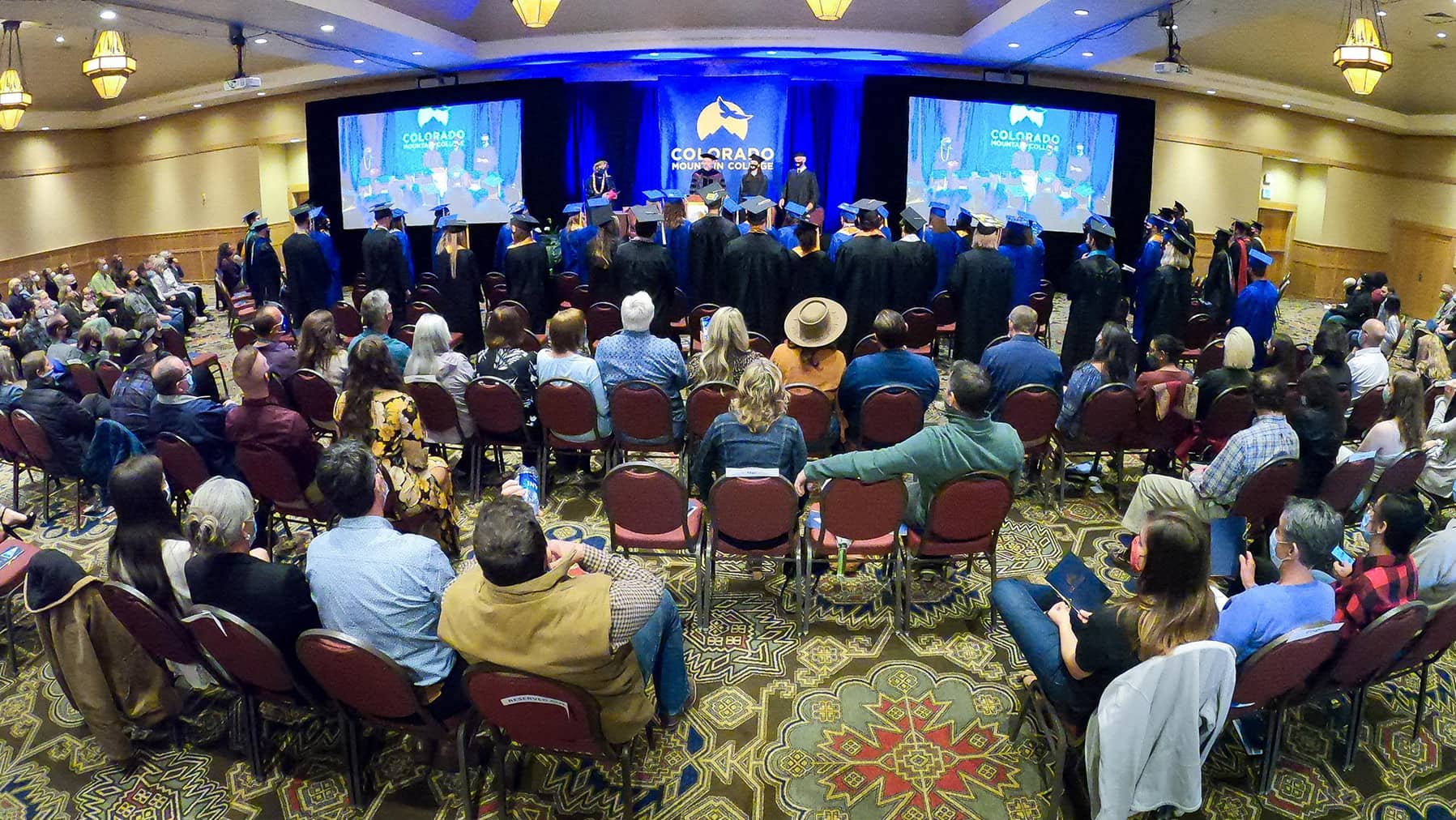 By Shannon Lukens.
Graduation from Colorado Mountain College is this weekend. The pinning and graduation ceremony for CMC nursing students in Steamboat Springs is on campus at 3 p.m. Friday. The keynote speaker is Kelly Gallegos, the Chief Nursing Officer at UCHealth – Yampa Valley Medical Center. The main commencement ceremony is at 10:30 a.m. Saturday in the Steamboat Grand Ballroom. Carlos Fernandez is giving the keynote address. He is the Director of The Nature Conservancy for the State of Colorado.
Here's more from Colorado Mountain College.
CMC to hold commencement ceremonies May 5, 6 and 8
Notable keynote speakers will address graduates at 12 ceremonies, nine locations
April 12, 2023 – Colorado Mountain College will celebrate students from all 11 of its campuses throughout the college's region when it holds 12 commencement ceremonies May 5, 6 and 8.
Reflecting CMC's dual mission and mix of degree offerings, students will receive bachelor's and associate degrees and certificates of occupational proficiency, in addition to high school equivalency, general education and workforce diplomas.
CMC Steamboat Springs
CMC Steamboat Springs will hold a pinning and graduation ceremony for its nursing students at 3 p.m. on Friday, May 5 at the Steamboat Springs campus. Kelly Gallegos, chief nursing officer at UCHealth – Yampa Valley Medical Center will give the keynote address.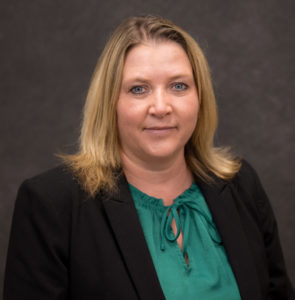 Gallegos joined the Yampa Valley Medical Center in Steamboat Springs from the San Luis Valley Health where she served in leadership and management positions. She was director of clinical excellence at San Luis Valley Regional Medical Center and an administrator at Conejos County Hospital. Gallegos earned her bachelor's degree in nursing from the University of Colorado Anschutz Medical Center and her MBA from the Jack Welch Management Institute.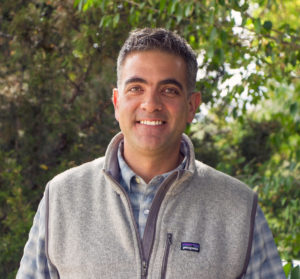 The next day, Saturday, May 6, the main commencement ceremony will be held at the Steamboat Grand Hotel Ballroom at 10:30 a.m. Carlos Fernandez, the director of the state of Colorado for The Nature Conservancy will give the keynote address.
Fernandez has been Colorado's director for The Nature Conservancy in Colorado since 2015. He and his team recently developed a five-year strategic plan to tackle Colorado's most pressing environmental challenges, with a particular focus on climate change action and diversity, equity and inclusion. Prior to his current role, he served as the conservancy's Southern Andes conservation program strategies manager in Bariloche, Argentina. Fernandez is a native of Argentina and earned his law degree from Mendoza University before completing a graduate law degree at Georgetown University.
CMC Steamboat Springs is at 1275 Crawford Ave. and the Steamboat Grand Hotel is at 2300 Mt. Werner Circle in Steamboat Springs. For more information and details on each commencement ceremony, visit CMC 2023 graduations at https://coloradomtn.edu/graduation
Colorado Mountain College is hosting a prestigious group of Colorado leaders to speak at May's commencements. In addition to UCHealth's Chief Nursing Officer Kelly Gallegos and The Nature Conservancy's Carlos Fernandez at CMC Steamboat Springs, speakers at other CMC commencements include:
Samantha Blea, Rifle native, CEPA graduate and U.S. Navy lieutenant commander
Ed Casias, Summit County court judge (Judge Casias is currently a student at CMC working toward an associate degree in outdoor education at CMC Breckenridge.)
Sara Dembeck, Vail Health chief nursing officer
Helen Drexler, Delta Dental of Colorado CEO
Carrie Besnette Hauser, Colorado Mountain College president and CEO
Katie Kramer, Boettcher Foundation president and CEO
Jackie Miller, Great Outdoors Colorado executive director
Gregory Moore, former editor-in-chief of The Denver Post
Phil Weiser, Colorado Attorney General