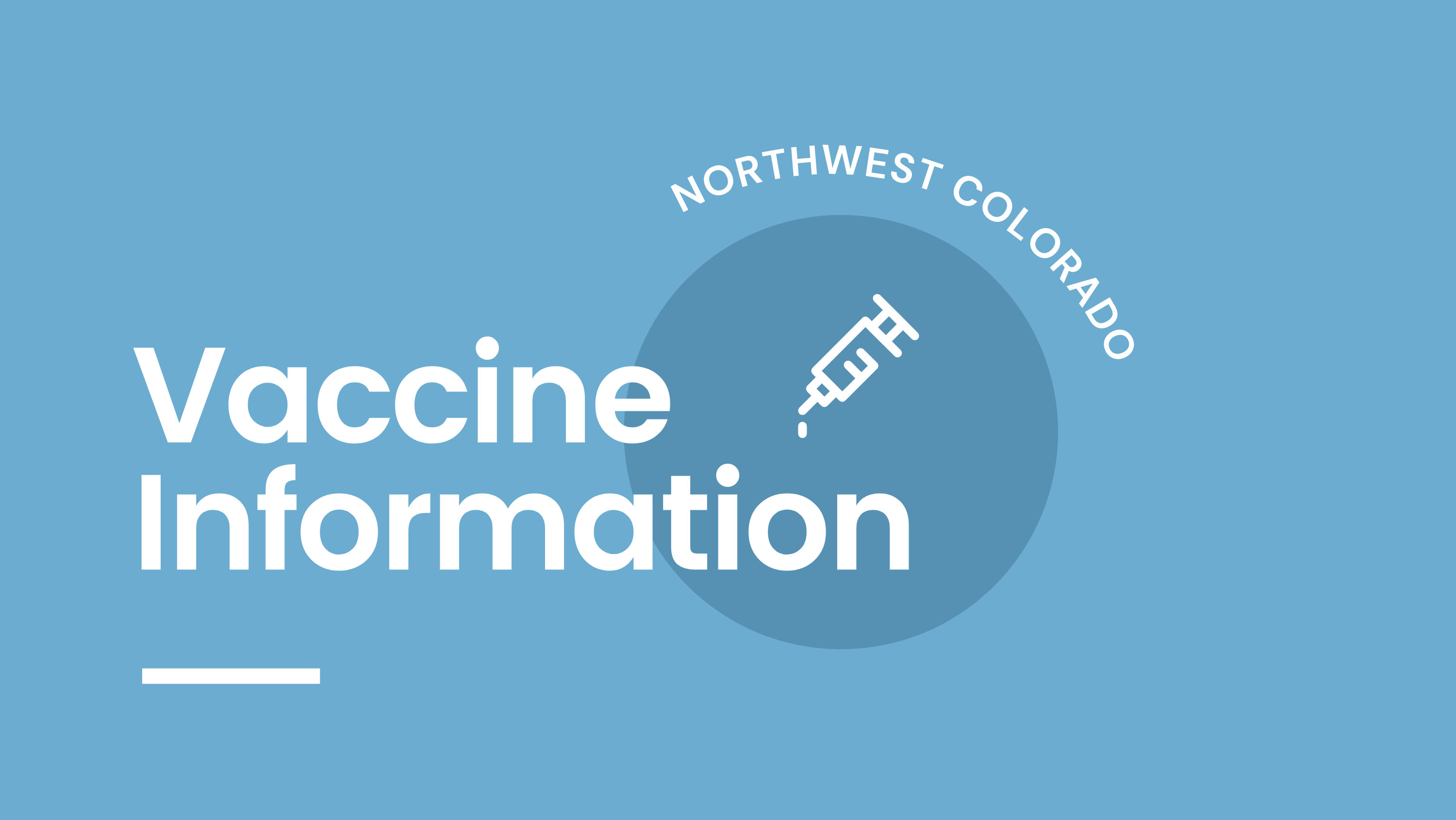 Link: Find a Vaccination Clinic in Routt County
Link:  Find a Vaccination Clinic in Moffat County 
(or call 970-629-4002 for Moffat County)
Routt County Information
Routt County COVID Vaccination Information
(Nov. 12) From UCHealth: Gov. Polis' recent executive order declared Colorado high risk for COVID-19 exposure or transmission, which in turn allows every Coloradoan 18 or older and six months past their second dose of the Pfizer or Moderna vaccine, or two months past their Johnson & Johnson vaccine, to receive a COVID-19 booster shot. We encourage those eligible to do so, with appointments available via My Health Connection.
UCHealth Yampa Valley Medical Center will offer COVID-19 vaccine clinics on Wednesdays and Fridays throughout December. Appointments are required.
Please visit My Health Connection at www.uchealth.org/myhealthconnection to schedule an appointment and for specific dates and times as offerings are frequently updated. First, second, and third doses, as well as booster shots, are available. Please visit uchealth.org/covidvaccine for details.
Sign up for My Health connection at UCHealth Yampa Valley Medical Center. If you do not have access to a computer or smartphone you can call the UCHealth COVID-19 Vaccine Hotline at 720-462-2255 to be added to the list.
Click on the store links to set up appointments directly at these approved providers: City Market, Safeway, Walgreens and Walmart.

Lyons Drug is hosting clinics. Call 970-879-1114.

South Routt Medical Center has regular vaccine clinics, call 970-736-8118 for an appointment.

Call Northwest Colorado Health at 970-879-1632 for an appointment.

Call Yampa Valley Medical Associates for an appointment 970-879-3327.

Call Steamboat Medical Group for an appointment to 970-879-0204 Option #5.

Steamboat Specialty Clinic/Community Pharmacy has been vaccinating. Call to get on their waiting list (970) 826-8490.
Moffat County Information
Moffat County Public Health offices are at 580 Pershing Street, Suite 300. This is the old office of Dr. Told.  If you have any questions, call 970-629-4002.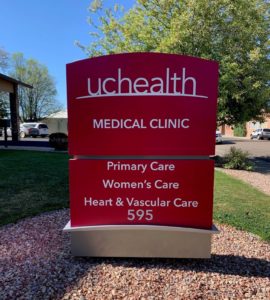 Courtesy Photo
UCHealth Primary Care in Craig offers COVID-19 vaccinations every Tuesday
COVID-19 vaccinations are available at UCHealth Primary Care in Craig, located at 595 Russell Street. Vaccination appointments are offered every Tuesday from 9 a.m.- 4 p.m. Please call 970.824.1020 to schedule. The one-dose Johnson & Johnson vaccine will be offered; however, if a patient prefers to receive the Pfizer vaccine, or is between the ages of 12-17, arrangements can be made accordingly. Johnson & Johnson and Pfizer booster shots are available for those who are eligible.
Moffat County Public Health
Moffat County Public Health is in a new clinic and is offering free COVID vaccinations on Tuesdays, Wednesdays, and Thursdays. The clinic is at 651 Yampa in the Public Health offices downstairs, and it's from 9 a.m. to 2:45 p.m. The vaccinations available are from Pfizer and Moderna and available by appointment only. Call public health to make the appointment at 970-629-4002. All minors must have an adult with them. All vaccinations are FREE.
From Moffat County Public Health
Walgreens (Johnson and Johnson):  www.walgreens.com to sign up for an appointments.
City Market (Moderna) www.citymarket.com to sign up for an appointment
Walmart (Moderna) www.walmart.com to sign up for an appointment

Memorial Regional Health (Moderna)- (970) 826-2400 to sign up for an appointment

Moffat County Public Health (Moderna) – www.comassvax.org  to sign up for an appointment

Northwest Colorado Health (Moderna)- (970) 824-8233 to sign up for an appointment

UC Health Craig (Pfizer in Steamboat Springs Clinic)- (970) 824-1020 to sign up for an appointment