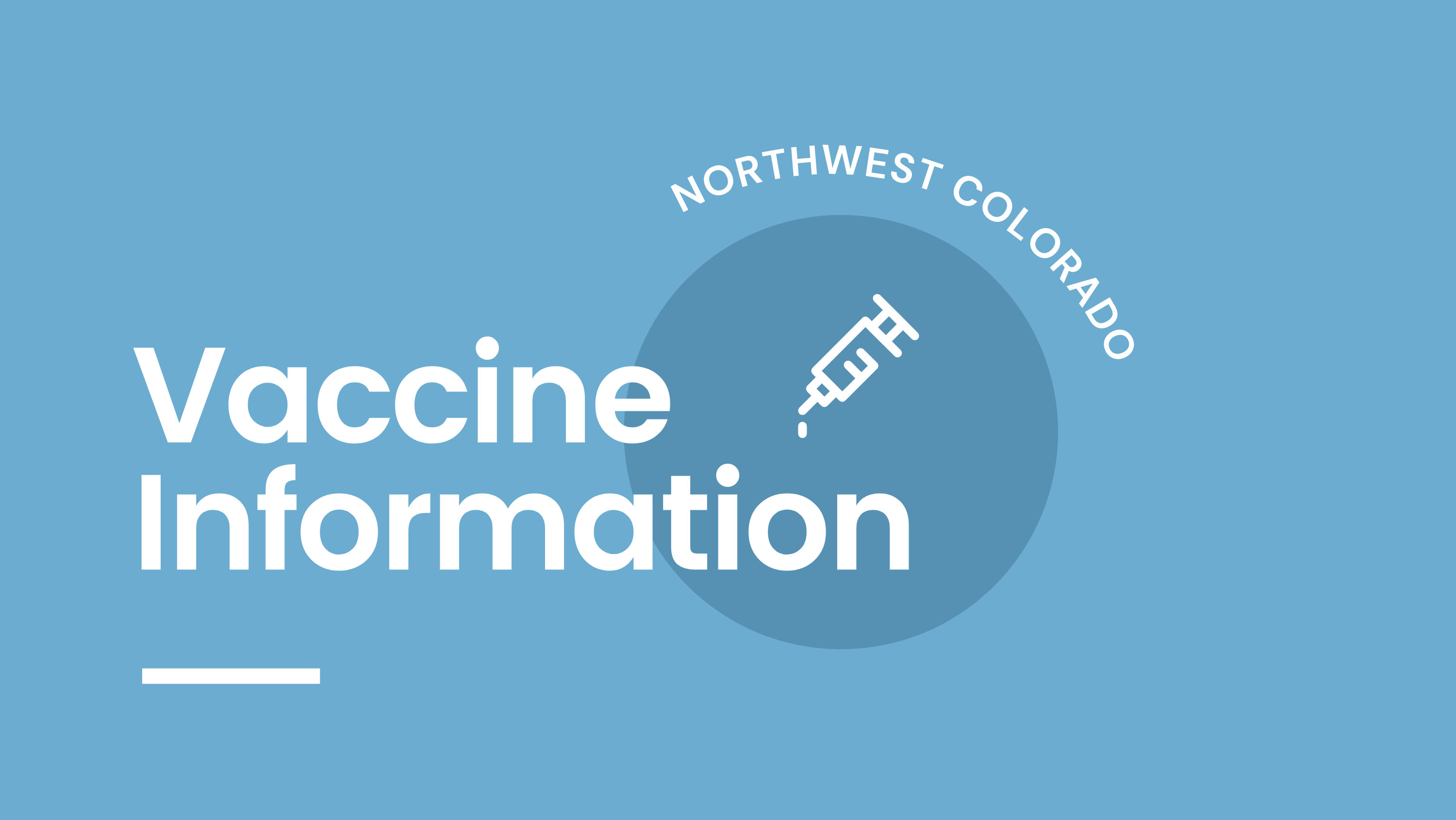 Link: Find a Vaccination Clinic in Routt County
Link:  Find a Vaccination Clinic in Moffat County 
(or call 970-629-4002 for Moffat County)
Routt County Information
Routt County COVID Vaccination Information
UCHealth Yampa Valley Medical Center will offer COVID-19 vaccine clinics on Wednesdays and Fridays throughout October. Appointments are required.
Please visit My Health Connection at www.uchealth.org/myhealthconnection to schedule an appointment and for specific dates and times as offerings are frequently updated. First, second, and third doses, as well as booster shots, are available. Please visit uchealth.org/covidvaccine for details.
Third doses of the Pfizer and Moderna COVID-19 vaccines, will be available for people with a moderately to severely compromised immune system. This includes people who:
Are receiving cancer treatment for tumors or cancers of the blood.

Have received an organ transplant and are taking medicine to suppress the immune system.

Have received a stem cell or bone marrow transplant within the last 2 years or are taking medicine to suppress the immune system.

Have moderate or severe primary immunodeficiency (such as DiGeorge syndrome or Wiskott-Aldrich syndrome).

Have advanced or untreated HIV infection.

Are receiving treatment with high-dose corticosteroids or other drugs that may suppress the immune response.
If you are currently receiving chemotherapy treatments or have recently been treated with certain immunosuppressant medications, your doctor may advise you to wait until a time when your immune system is better able to respond to the vaccine.
People who fall into the above categories can schedule an appointment for a third dose through My Health Connection – appointments are preferred, but walk-ins are welcome. When making an appointment, they will be asked about their medical condition. At the end of that process, they will be able to schedule an appointment and select which brand of vaccine to receive.
The Centers for Disease Control (CDC) recommends that immunocompromised individuals receive an additional dose of the same vaccine they originally received, so those who received first and second doses of Pfizer should receive Pfizer as their third dose. Those who received Moderna should receive another Moderna dose. The third dose should be given at least 28 days after the second dose. Current recommendations only apply for Pfizer and Moderna COVID-19 vaccines. We are waiting on additional guidance for the Johnson & Johnson vaccine.
For other groups such as health care workers, first responders, high risk medical conditions and specific age groups, we will offer the third dose once it is recommended by the FDA.
Appointments can be scheduled via UCHealth's My Health Connection at www.uchealth.org/myhealthconnection. Please call 970.879.1322 with any questions.
Sign up for My Health connection at UCHealth Yampa Valley Medical Center. If you do not have access to a computer or smartphone you can call the UCHealth COVID-19 Vaccine Hotline at 720-462-2255 to be added to the list.
Click on the store links to set up appointments directly at these approved providers: City Market, Safeway, Walgreens and Walmart.

Lyons Drug is hosting clinics. Call 970-879-1114.

South Routt Medical Center has regular vaccine clinics, call 970-736-8118 for an appointment.

Call Northwest Colorado Health at 970-879-1632 for an appointment.

Call Yampa Valley Medical Associates for an appointment 970-879-3327.

Call Steamboat Medical Group for an appointment to 970-879-0204 Option #5.

Steamboat Specialty Clinic/Community Pharmacy has been vaccinating. Call to get on their waiting list (970) 826-8490.
Moffat County Information
Moffat County Public Health offices are at 580 Pershing Street, Suite 300. This is the old office of Dr. Told.  If you have any questions, call 970-629-4002.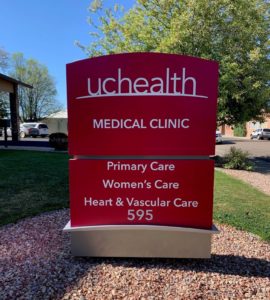 Courtesy Photo
UCHealth Primary Care in Craig offers COVID-19 vaccinations every Tuesday
COVID-19 vaccinations are available at UCHealth Primary Care in Craig, located at 595 Russell Street. Vaccination appointments are offered every Tuesday from 9 a.m.- 4 p.m. Please call 970.824.1020 to schedule. The one-dose Johnson & Johnson vaccine will be offered; however, if a patient prefers to receive the Pfizer vaccine, or is between the ages of 12-17, arrangements can be made accordingly.
Moffat County Public Health
Moffat County Public Health is in a new clinic and is offering free COVID vaccinations on Tuesdays, Wednesdays, and Thursdays. The clinic is at 651 Yampa in the Public Health offices downstairs, and it's from 9 a.m. to 2:45 p.m. The vaccinations available are from Pfizer and Moderna and available by appointment only. Call public health to make the appointment at 970-629-4002. All minors must have an adult with them. All vaccinations are FREE.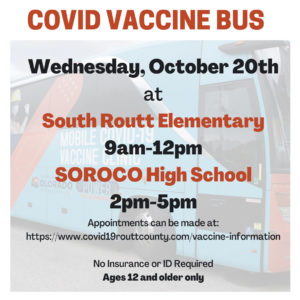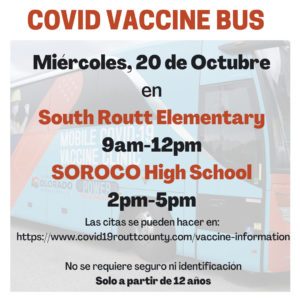 COVID Vaccination Bus
The COVID vaccination bus will be back in the parking lot at Walmart in Craig from 11 a.m. to 7 p.m. on Tuesday, Oct. 19. The vaccination is free. You don't need an ID or health insurance. Just stop on by.
The bus will also be at South Routt Elementary School from 9 a.m. to noon on Wednesday, Oct. 20 and 2-5 p.m. the same day at Soroco High School.
From Moffat County Public Health
Walgreens (Johnson and Johnson):  www.walgreens.com to sign up for an appointments.
City Market (Moderna) www.citymarket.com to sign up for an appointment
Walmart (Moderna) www.walmart.com to sign up for an appointment

Memorial Regional Health (Moderna)- (970) 826-2400 to sign up for an appointment

Moffat County Public Health (Moderna) – www.comassvax.org  to sign up for an appointment

Northwest Colorado Health (Moderna)- (970) 824-8233 to sign up for an appointment

UC Health Craig (Pfizer in Steamboat Springs Clinic)- (970) 824-1020 to sign up for an appointment