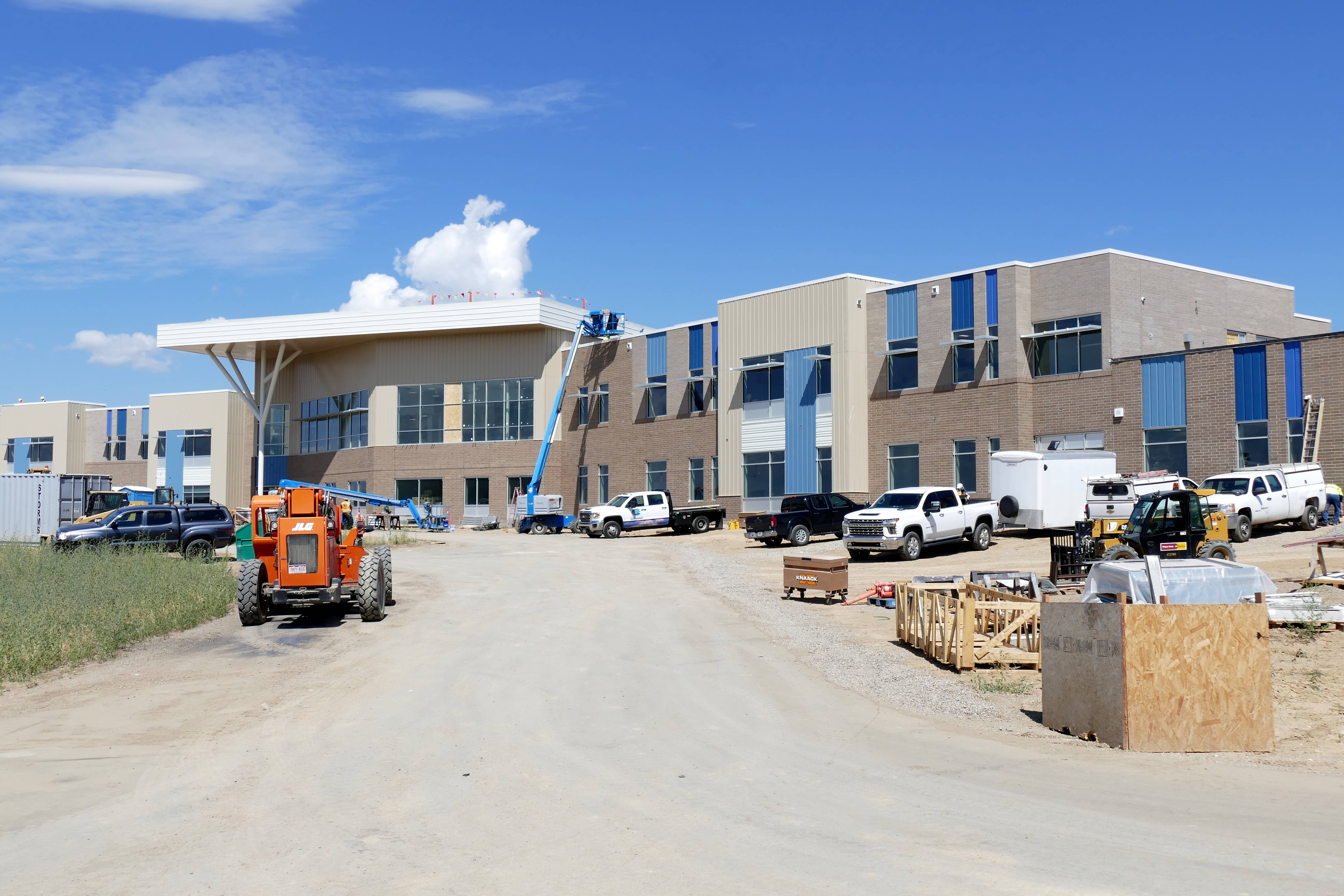 The new Sleeping Giant School in west Steamboat is set to open Aug. 23. Between 120 and 130 workers are on site every day, getting the school ready for the first day of school. Sam Meeks is the superintendent of the project for FSI Construction out of Grand Junction.
A few details, 376 piers were dug starting June 1 of last year, and that's what the foundation of the Pre-K through 8th grade school sits on. Every classroom has a sink. Close to 7,000 books have been ordered for the library. Solar panels are getting installed today. Turf goes in on the field on Monday. Asphalt for the parking lots, student and bus drop-offs goes in Aug. 1. The new school has a loading dock next to the kitchen. 320 students are enrolled and capacity is 470. A video of the tour is on our Facebook page.
**Note: Sam Meeks is the superintendent of the school project. There is no relation between School District Superintendent Brad Meeks.